You know you've all been there — nights where you have no idea where the day went and you have multiple sets of big eyes staring at you with that famished look on their faces. On nights like that, I often go for a tried and true, quick and easy recipe like this Easy Tater Tot Casserole.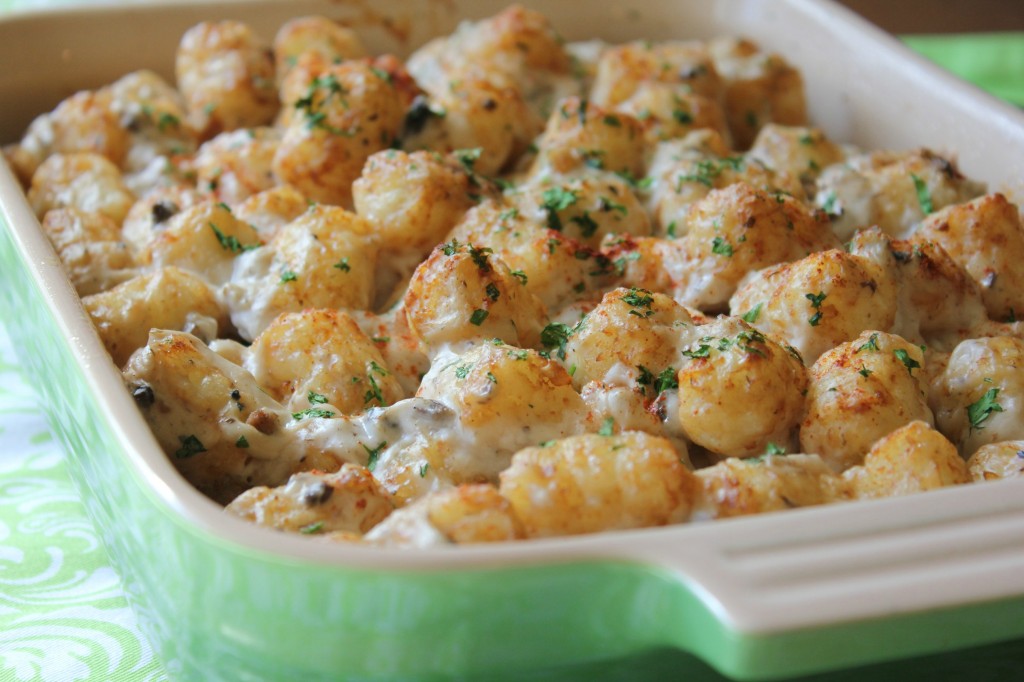 I like recipes like this Easy Tater Tot Casserole, because I always have the ingredients on hand and I can make a meal the whole family will love without much effort and time. And it doesn't hurt that it's one of those cozy, comforting meals either.
Easy Tater Tot Casserole
Author:
Crystal @ Simply Being Mommy
Ingredients
1 lb ground turkey
1 cup diced onion (I use frozen to make it easier.)
1 pkg (32 oz) tater tots
1 can (10 oz) cream of mushroom soup
1 can (10 oz) cream of chicken soup
2 cups grated cheddar cheese
½ tsp garlic salt
fresh ground black pepper, to taste
paprika, to sprinkle on top
¼ cup flat leaf parsley
Instructions
Preheat oven to 350°F. While oven is preheating, brown ground turkey and onion; drain.
Grease a 9x13 inch-baking dish. Transfer turkey and onion mixture to baking dish.
In a large bowl, combine cream soups (undiluted), cheese, garlic salt and black pepper. Once thoroughly combined, toss in tater tots and coat evenly.
Transfer coated tater tots to the baking dish and place on top of turkey and onion mixture.
Bake for about 45 minutes or until the top begins to brown slightly.
Sprinkle with paprika and parsley.
Serve and enjoy!
Easy, peasy right? This Easy Tater Tot Casserole doesn't take much effort at all, just a bit of patience as you wait for it to get done!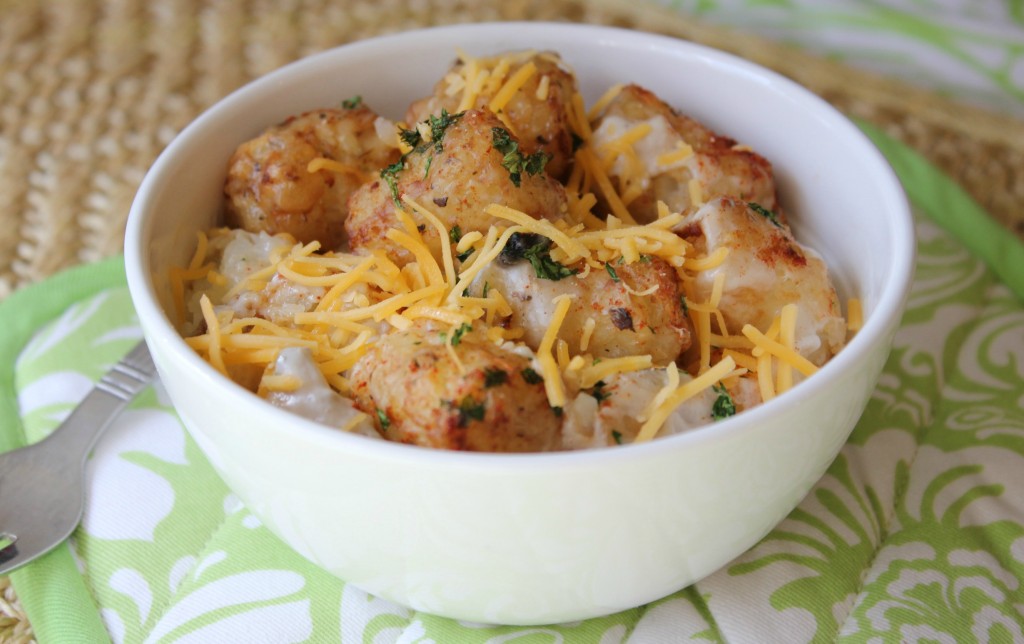 What I really love about this dish is you can pretty much do whatever you want with it. Add different spices, use beef, add green beans…the possibilities are endless.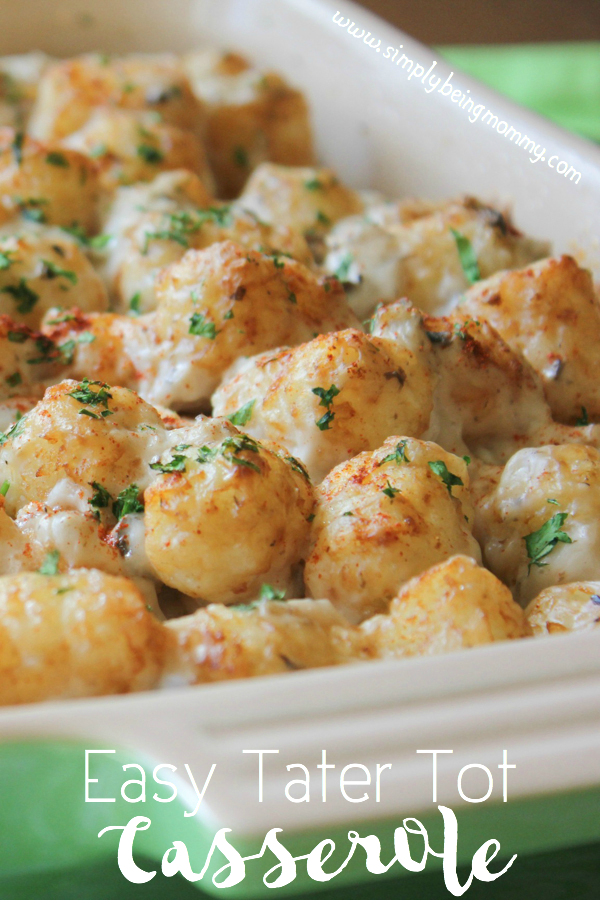 How do you make your Tater Tot Casserole?