This post brought to you by Picture People. All opinions are 100% mine.
As a wanna-be photographer, my children are no strangers to camera.  As I recently found out, that can be a good thing and a bad thing.
We recently visited a Picture People location in The Woodlands Mall to get professional portraits of the children. Since Picture People is a national portrait chain with over 140 locations, there's sure to be one near you.  This wasn't our first rendezvous with Picture People but it has been a while since our last visit.
When we walked into the studio this past Friday, we were immediately greeted with a kind smile.  I had called earlier in the week and made an appointment because I wanted to get in before the rush of the weekend.  I suggest that if you want to get in and out in a timely manner that you make an appointment.  It's super simple to do and just requires a short phone call to the location of your choice.
Our photographer, Kyle, was a pleasure to work with.  He introduced himself to my children and tried to make them feel as comfortable as possible.  He was very professional and attentive to the children.  He happily obliged to my husbands weird requests for silly portraits with some of their silly props.  He tried his best to get the children to cooperate, but my youngest just didn't want to take pictures and my middle child just wanted to be a ham.  He did the best he could with what he had to work with.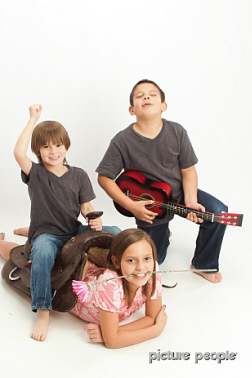 Kyle captured some really nice photos of all my children together as well as of them individually.  He was fun, energetic and not once looked aggravated with my uncooperative children.
Once we were all finished with the portrait session, it was time to proof and make our selections.  I absolutely love the convenience of being able to sit down and immediately see the moments that were just captured a few minutes prior.  I also appreciate the flexibility of being able to do little touch ups on the portraits before printing.  My middle child has a scar on his forehead (from his little brother) and in his close up, we were able to touch it up.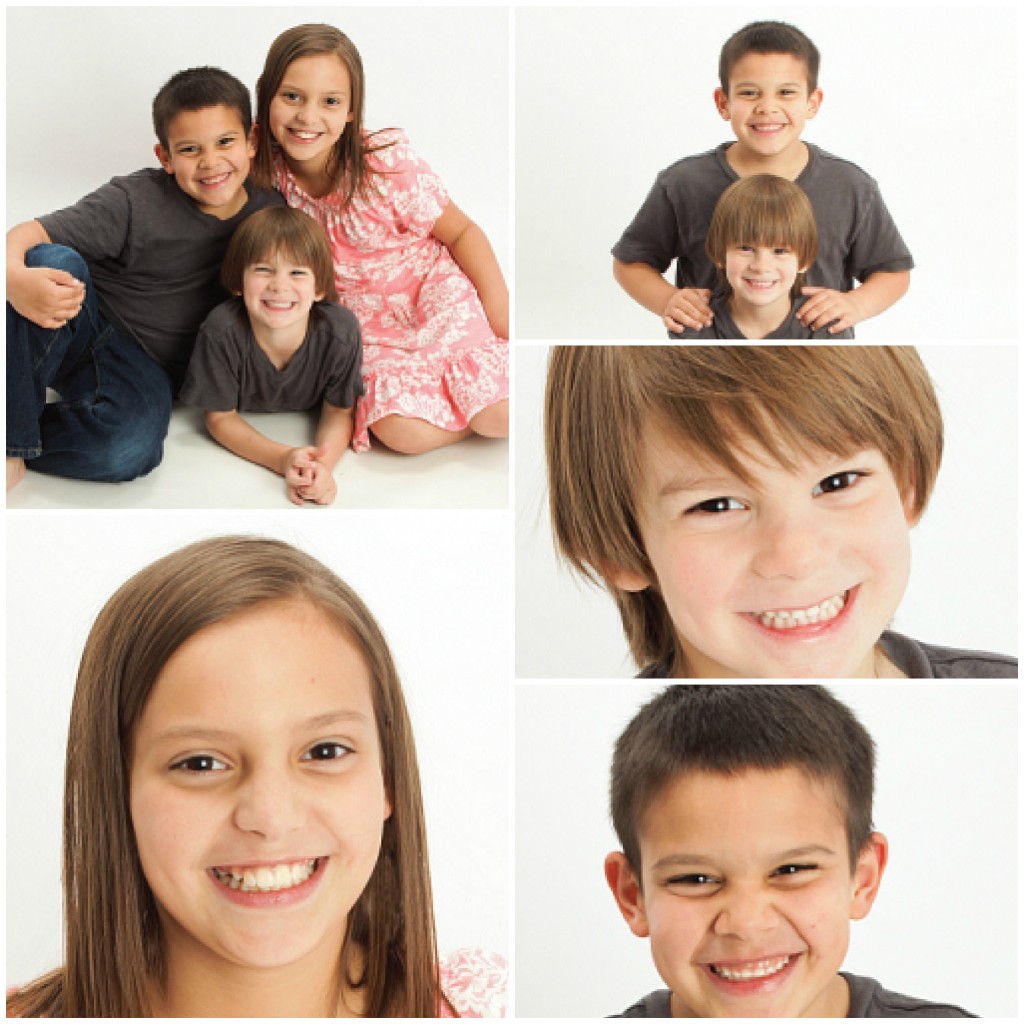 Picking and choosing which portraits to get is always the hardest part for me, especially when you have so many good ones to choose from.  But once I made my final selections, in less than fifteen minutes, I had my portraits in hand ready to take them home.  I love not being forced to wait weeks before my prints come in and then making another trip to pick them up.  The convenience of being able to take the portraits home same day is worth it!
With Spring just around the corner, now is as good a time as ever to get some Springtime portraits to adorn your walls. Plus, for a limited time you can get 20% off Professional Portraits! If you're in The Woodlands area, be sure to stop by and ask for Kyle!