A special thank you to Gulf World Marine Park and the Panama City Beach CVB for this complimentary experience.
Gulf World Marine Park in Panama City Beach, Florida is a must see attraction for all dolphin lovers!  The whole family visited the park during our trip last month and everyone enjoyed themselves immensely.
Gulf World is fairly small, but packed with shows and exhibits.   I liked the fact that it wasn't too much walking and offered plenty of shady areas.  The grounds were lush and full of gorgeous tropical plants and greenery.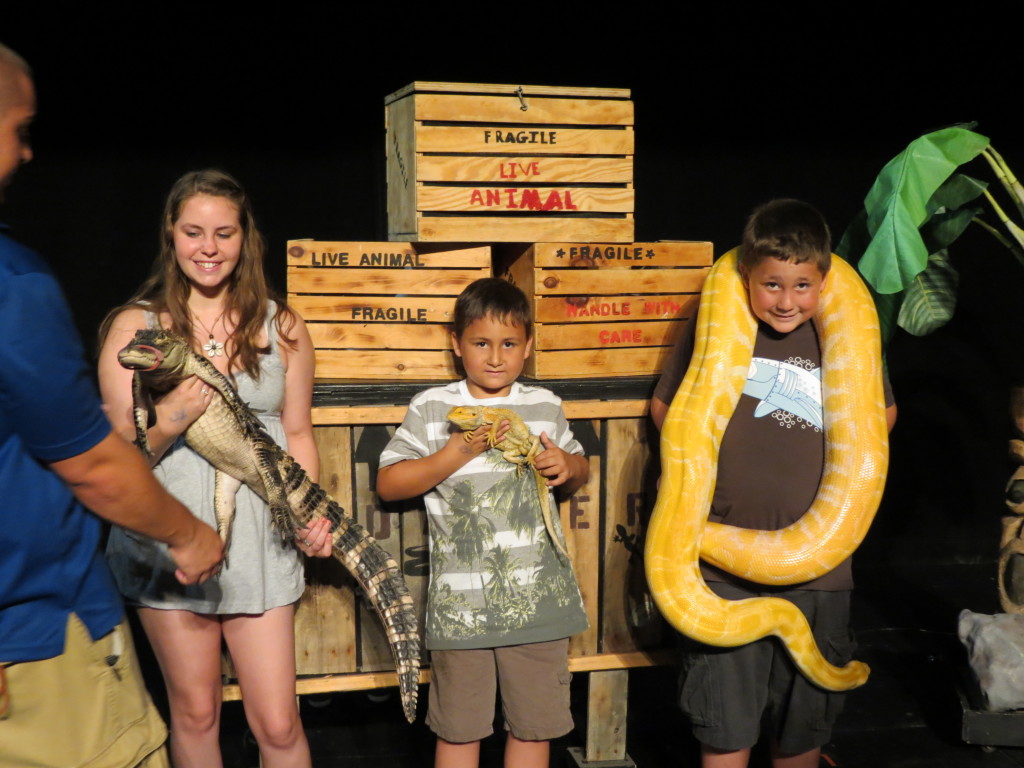 The first show we caught was the reptile show.  It was indoors in the Tropical Garden Theater and showcased a bearded dragon, an alligator, and a Burmese python (all rescued locally).  The python was humongous and it was only half its adult size!  Afterwards my children each had the opportunity to get up close and personal with them.  I still can't believe Gavin held that 50 lb. snake around his neck, I am deathly afraid of snakes!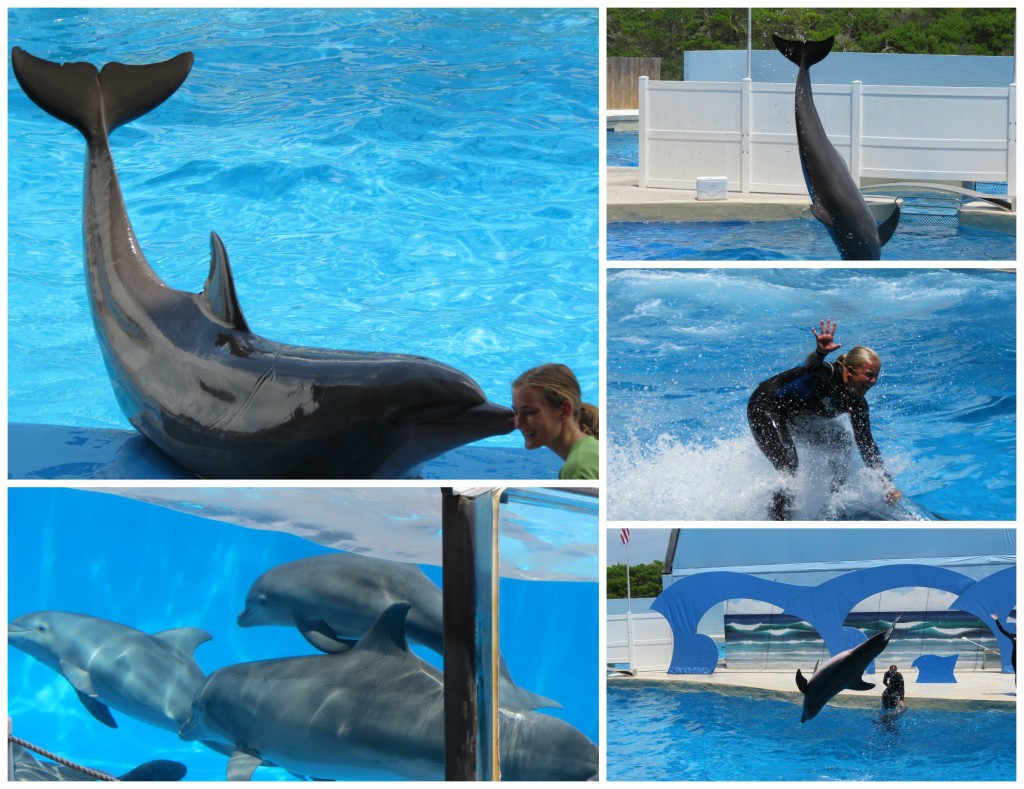 Next stop was the Dolphin Stadium where we enjoyed a lively show.  Among the veteran dolphins were two baby dolphins, both only a couple of months old.  They were so cute and playful.  I was amazed at the relationships between the trainers and their dolphins. The best part though, was after the show.  My mom and the kids got to meet a dolphin!

We spent the next couple of hours visiting the rest of the park, where we petted sting rays, and watched the sharks, alligators, turtles, and even a couple penguins.  Our last show of the afternoon was the sea lion show.  The show also features rough-tooth dolphins.  Rough-tooth dolphins are quite rare and Gulf World is the only facility in the country that currently houses them.  They were somewhat different in appearance from the other dolphins but every bit as magnificent and talented.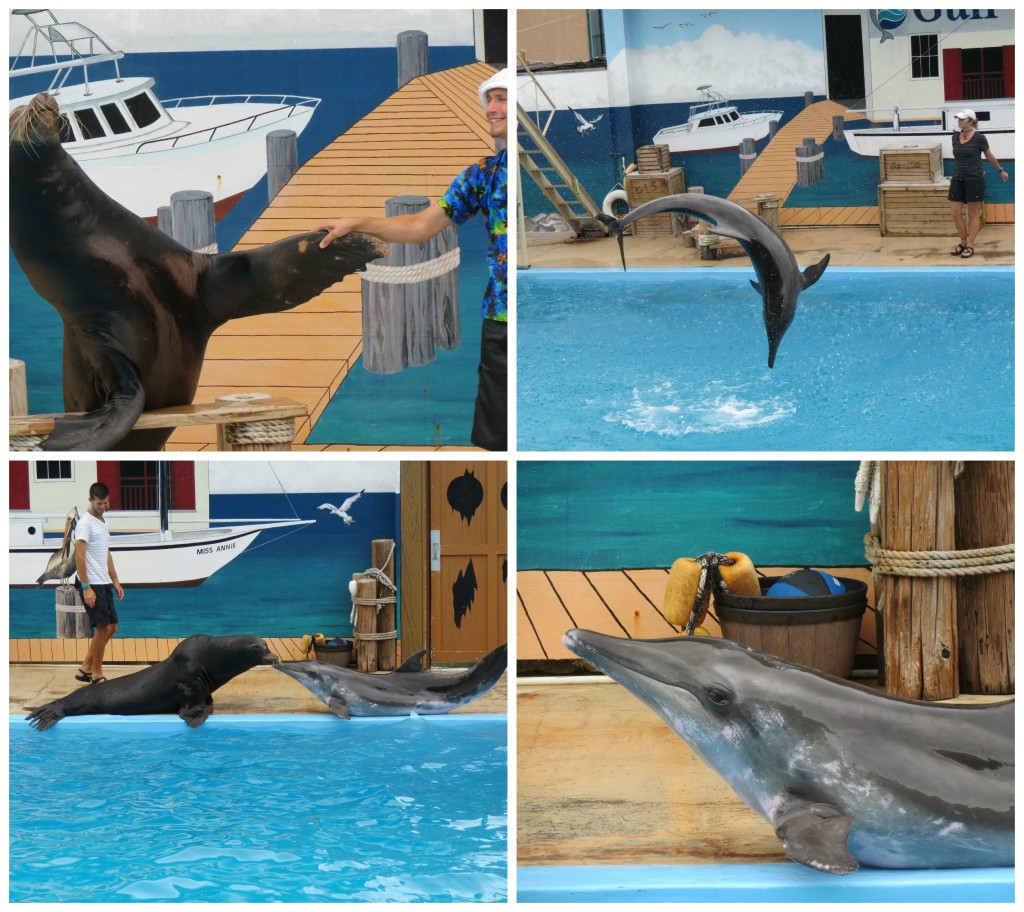 Night time entertainment is available on week nights after the park closes.  We purchased tickets for the Noah Wells Maximum Magic show later that night (only $5 for park guests) and were blown away by the high quality show filled with Vegas-style illusions.
We were one of the first to arrive and scored front row seats.  I guess we shouldn't have been surprised when my husband got pulled out of the audience not once, but twice to assist on stage.  After that my son Gavin was eager to volunteer, until he realized he was going to get his head chopped off in the miniature guillotine!  I laughed so hard I was nearly in tears, especially when I was included in an illusion at the end of the show!  We made some lasting memories that day for sure!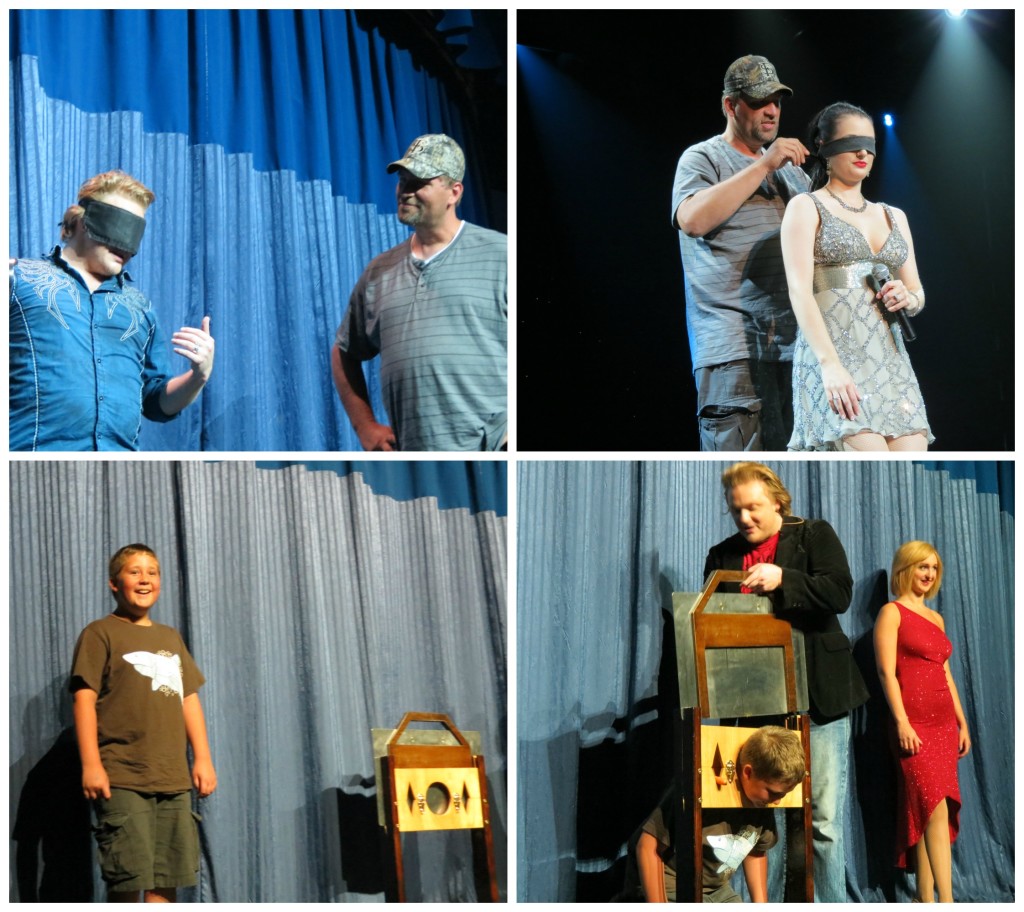 Next time you visit Panama City, make plans to visit Gulf World Marine Park.
Location:
15412 Front Beach Rd.
Panama City Beach, FL 32413
Ticket Prices:
Adults (anyone over the age of 12) – $28
Children (ages 5-11) – $18
You can visit their website to learn more about show times, dolphin swim encounters, and other special programs such as Trainer for a Day and Dolphin Day Camp.
What does your family like to do on vacation?