Halloween or Christmas?  It's hard to decide which is my favorite holiday at the Disneyland Resort.  My family and I were able to start our Halloween season at Disneyland for Mickey's Halloween Party.  However, we started the day a little early so that we could check out all of the fall festivities.
Holidays at the Disneyland Resort mean three things for me: attractions, decorations, and dessert.  This Halloween season did not disappoint!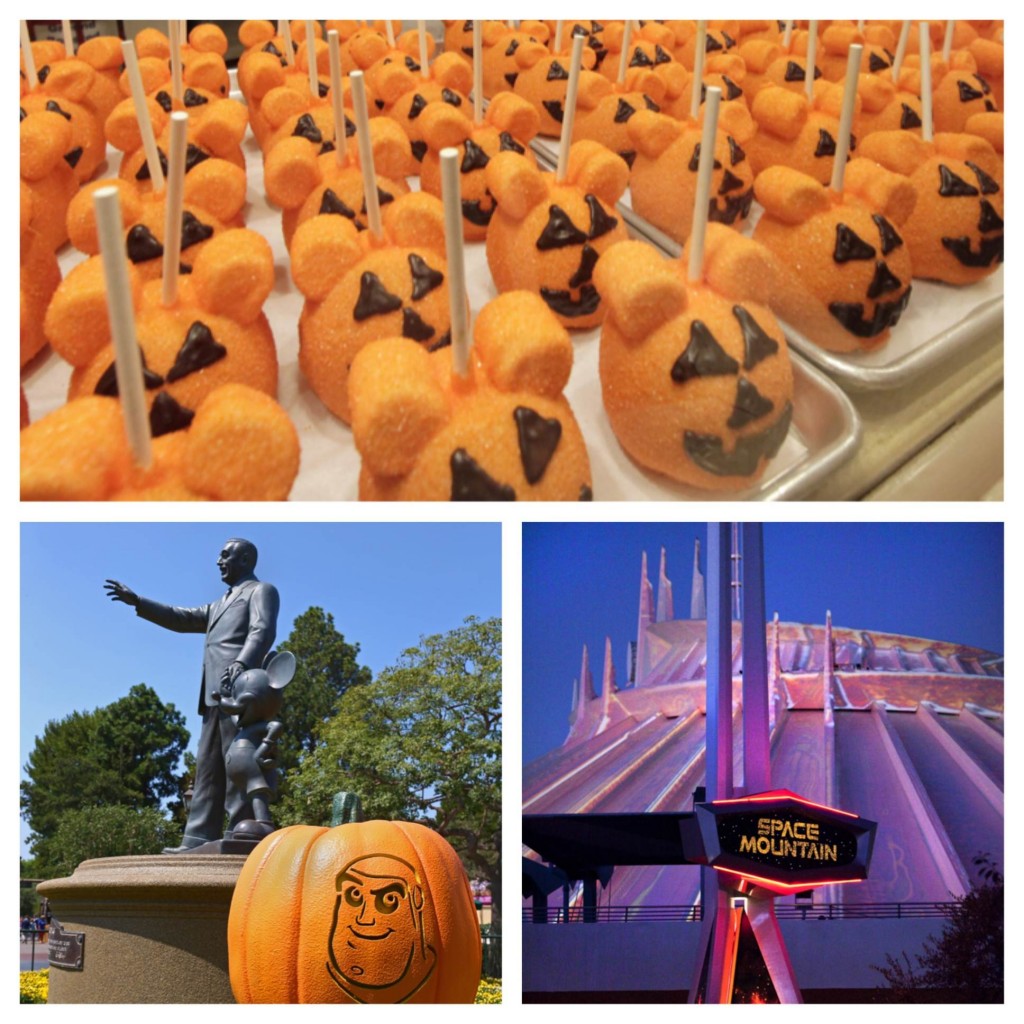 Attractions
Back for the 13th season, the Haunted Mansion has been overlayed with decorations from Tim Burton's Nightmare Before Christmas.  My husband lists Nightmare Before Christmas as one of his top 5 favorite movies, so it's absolutely essential that we experience this one annually.  We were so thrilled that although an old favorite, there was still a new surprise awaiting us.  Plus, I always get a chuckle at reading his name off of Sandy Claw's Nice List.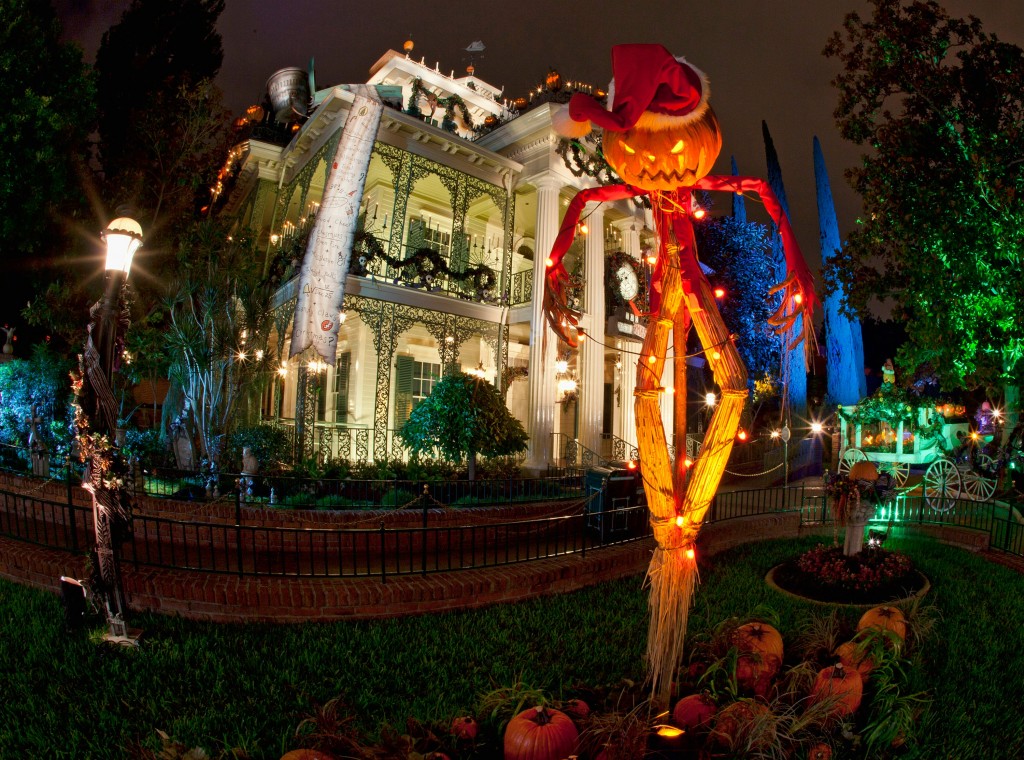 We weren't able to go on Space Mountain Ghost Galaxy this year (expectant mummies should not ride), but it's a super spooky journey through space.  There's just too much to do in one day, that much is sure.  We weren't even able to fit in all of the special holiday attractions into one day.  We did check out "Mickey's Costume Party" cavalcade.  Does she look heavy?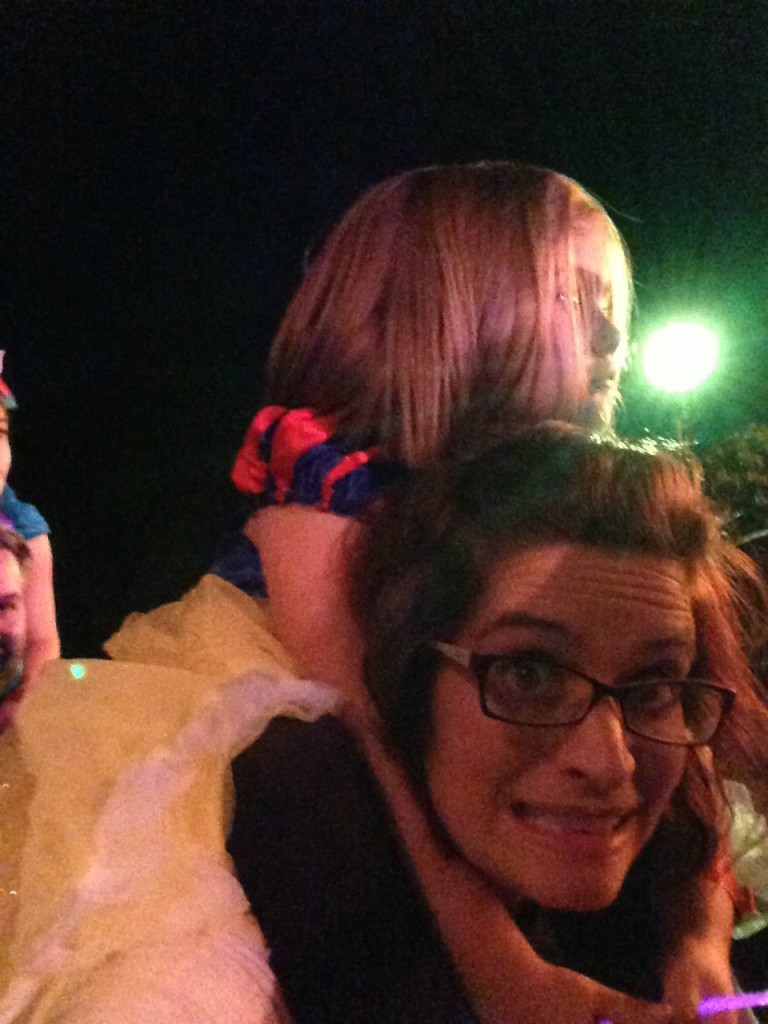 It didn't matter because we both loved being able to see all of the fun costumes.  If your Halloween costume came complete with dancing shoes, you won't want to miss the Monsters U Dance Party at Disneyland or the Mad T Party at Disney's California Adventure.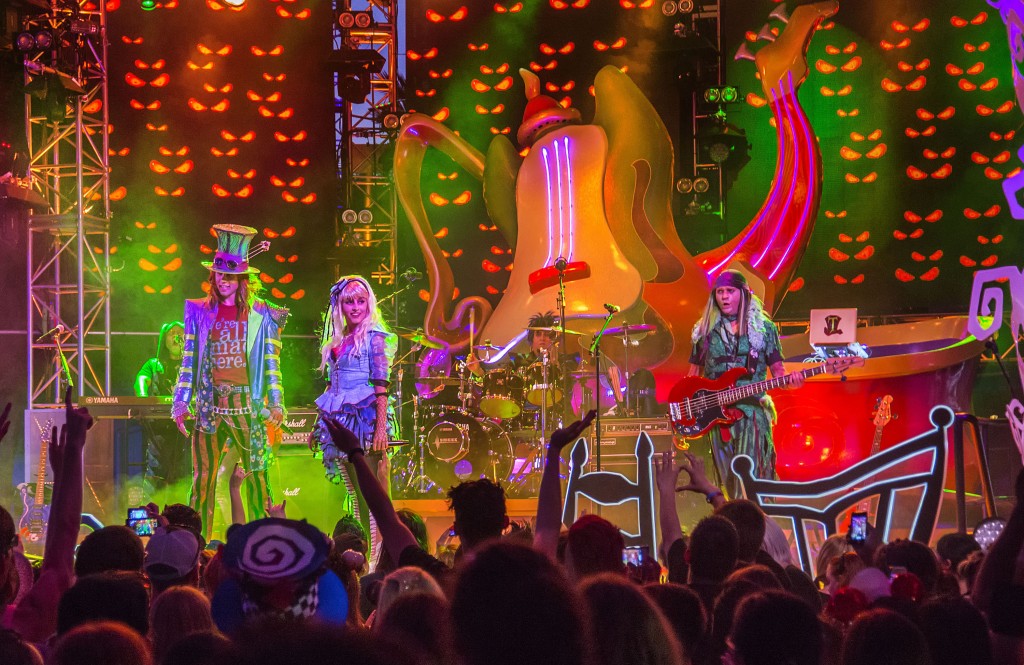 Decorations
It's 88 degrees in California, but it still feels like fall when you enter the resort.  Everywhere you look has been trimmed in orange.  I love strolling through the resort and trying to get decoration ideas for my own house.  I'm not sure if a ginormous Mickey Mouse-shaped pumpkin would fit inside my house, but I'd love to try.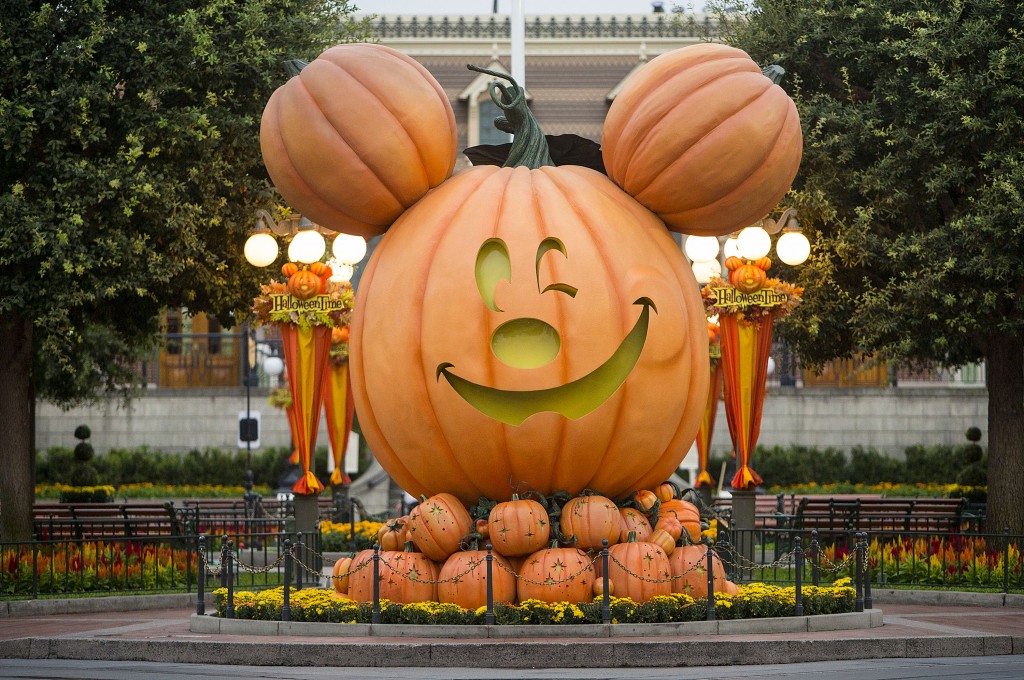 Dessert
I'm a sucker for ice cream from the Gibson Girl Ice Cream Parlor from January to December. However, walking past these scrumptious candy apples had me drooling.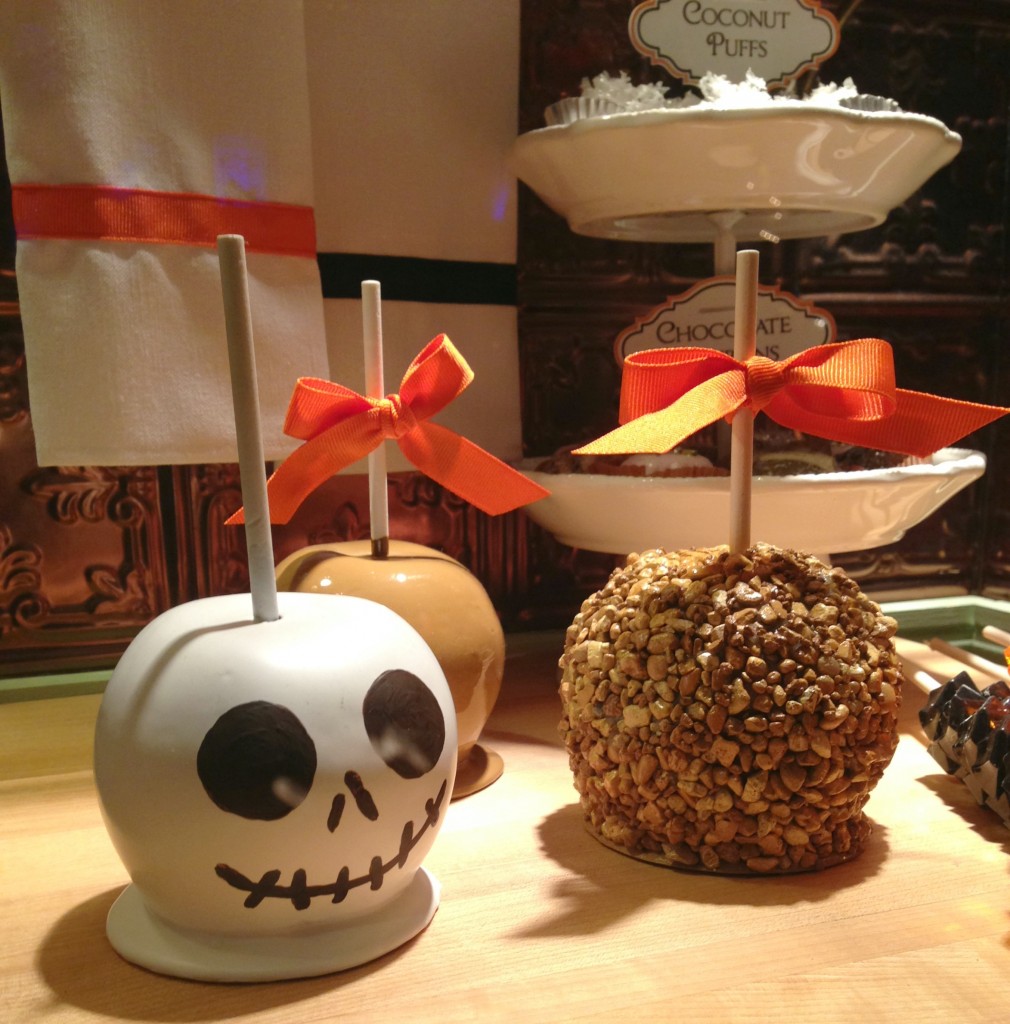 While perusing the Disney Blog, I hit the pumpkin jackpot.  Check out some of the pumpkin offerings:
Then there are the pumpkin-inspired sweets you'll find throughout the parks: pumpkin beignets, pumpkin fritters, pumpkin pie, pumpkin muffins with streusel and pepita seeds, pumpkin cheesecake. And there's the indulgent Pumpkin Minnie Demitasse in a souvenir mug with flourless chocolate cake, pumpkin and chocolate mousse, candy corn and chocolate shavings. Big Thunder Ranch Barbecue is serving snickerdoodles with vanilla ice cream, pumpkin sauce, caramel sauce and orange sugar sprinkles.
Feel like you need something to wash down all of the amazing desserts?  How about a Pumpkin Spice Latte since there's now a Starbucks at Market House on Main Street?  Seriously, this is my heaven.
There's so much to explore and love at Disneyland during Halloween Time!  It really isn't making my Halloween or Christmas debate any easier!
What's your favorite part of Halloween Time?