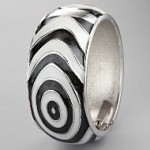 New York & Company is one of my most favorite stores to shop at.  It wasn't until about 2 years ago that I knew they existed.
What I love most about New York & Company are the sale prices.  I never buy anything at full price.  I search for the sales items and combine that with one of their printable coupons.  When you combine the sale prices with the printable coupon you can find some great deals!
Coupon is valid through March 29, 2009.