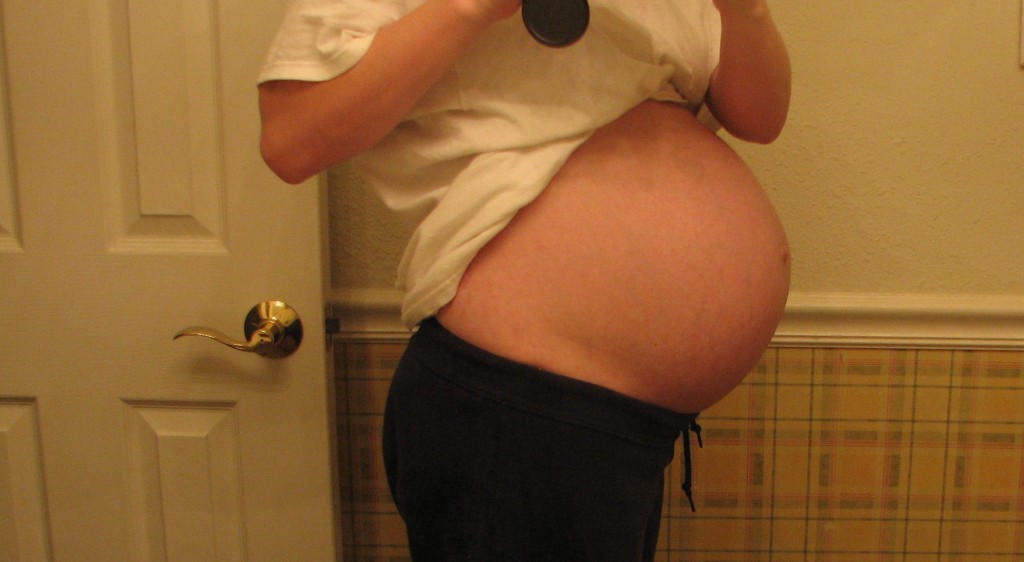 In the last few years I've been asked numerous times, "Is it a boy or a girl?" and each time I've been able to immediately respond with boy or girl.  Each time I've been asked this question, I've been pretty pregnant. Like in the picture pregnant. That is actually me 35 weeks pregnant with Peyton, my third baby.
Thursday night while I was in our local grocery store waiting in line to checkout, a man asked me if I was having a boy or girl.  To my knowledge I am not pregnant.  It took me a second to realize he was speaking to me.
At this point I am confused.  Why would he be talking to me.  Clearly I am NOT pregnant.  And then it occurs to me that I obviously look pregnant or he wouldn't have asked me that.  I mean, yes I've had 3 children all in about 5 years but I think I look okay for having 3 children.  I'm about 5'9″ and weigh right at 140 lbs.  I could stand to lose a few lbs and tone up a little, but looking pregnant.  Really?
I've decided that I'm not going to eat until I weigh 100 lbs.  Okay, not really but I'm definetely going on a diet.