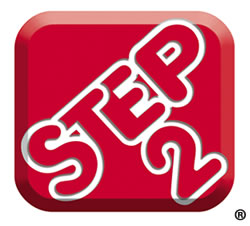 My three little people absolutely love to draw, write and create their own little pieces of art.  Up until recently their workspace was the kitchen table.  But not anymore!  We recently received the Step2 Art Easel Desk and they've taken their creativity to a whole new level!  We've had the Art Easel Desk for a few weeks now and the kiddos love having their own space to be creative.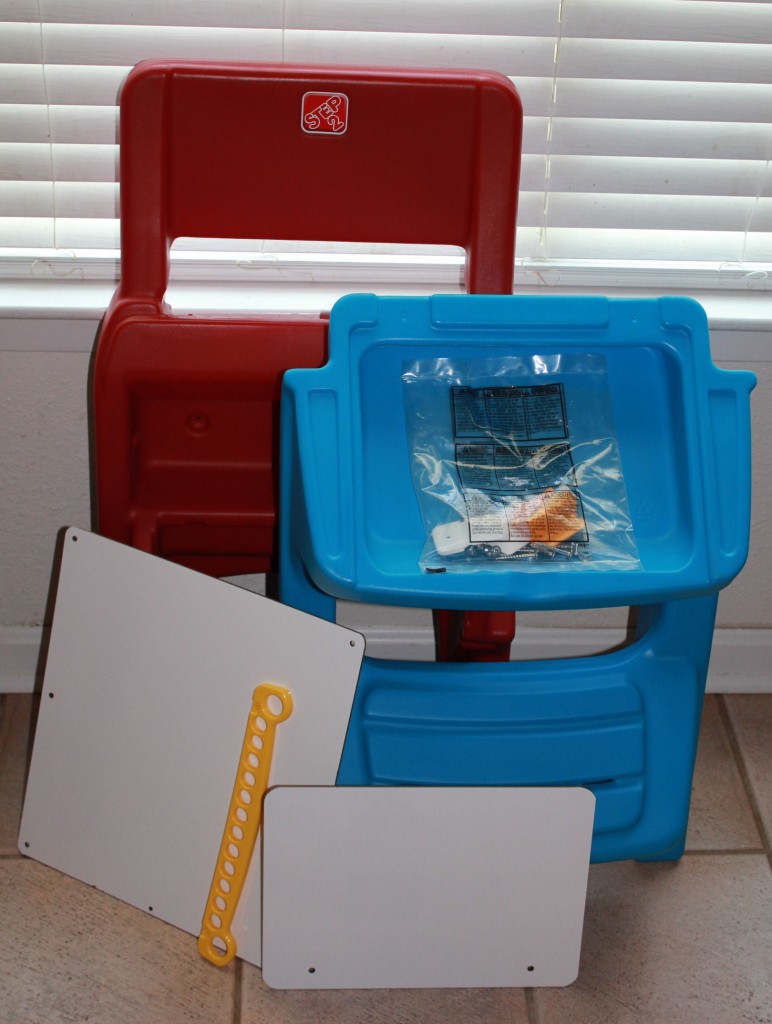 When the Art Easel Desk arrived on our doorstep, I was a bit intimidated with the size of the box.  It was pretty large and usually large boxes mean hours of assembly time.  Much to my surprise, it only took my husband and I about ten minutes to assemble and that was with a screwdriver.  If you have a cordless drill, assembly time will be much quicker.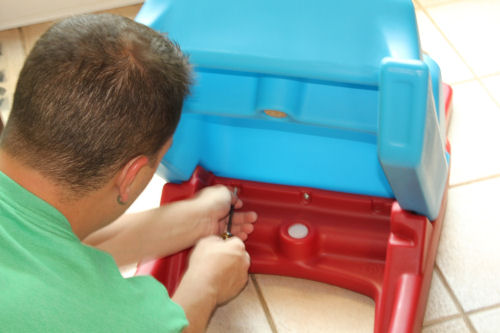 There aren't too many pieces to assemble, but the directions are hard to understand.  I think we could have finished the assembly much quicker had the directions been more clear.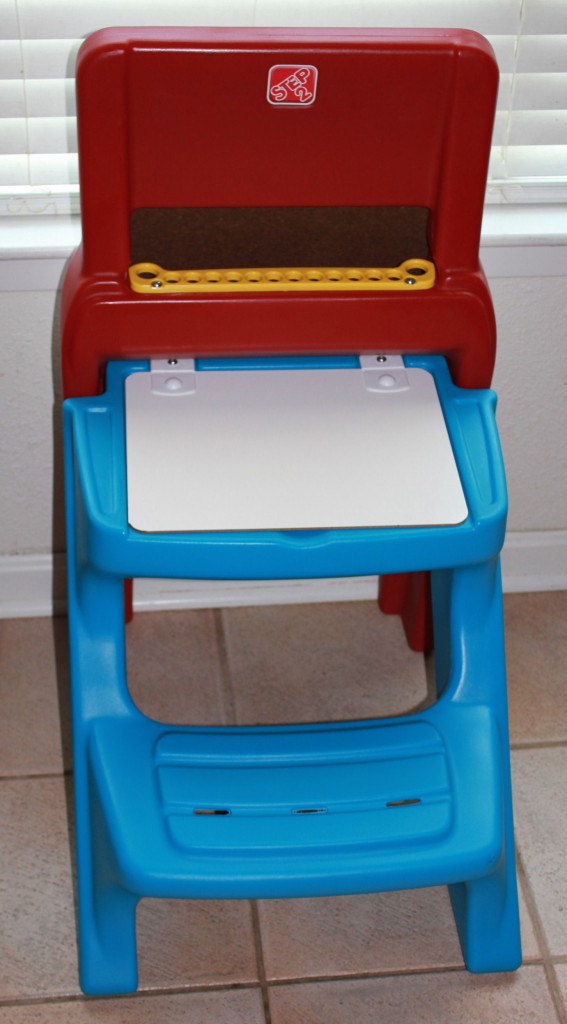 The kiddos could not wait for us to have the Art Easel Desk completed and as soon as we did, all three of them made a mad dash to see who could get seated first.  Of course it was time to play referee but eventually everyone got a turn and everyone was happy.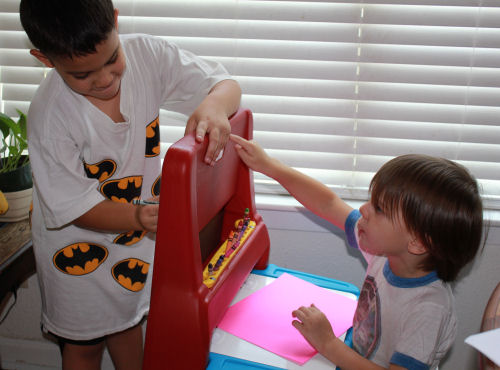 The Step2 Art Easel Desk features a dry erase board that can be used with dry erase markers or you can also use it with the attached clip for traditional art projects.  It also features a desk area with a workspace and storage above and underneath for art supplies.

My children range in age from three all the way to eight.  Each of my children enjoy their time using the Art Easel Desk.  In addition to being creative and using it for art projects, my oldest also finds it's great for reading.  She can sit (although she is a bit big) at the desk and read her books. Being that there are five of us living in our little house, I love when I find products for the children that serve a multiple purpose.
We are super excited about the Step2 Art Easel Desk and it's proving to be a big hit.  I do however have to mention that the white dry erase board that came with ours was pretty beat up around the edges.  I'm pretty certain that it did not happen during shipping to my house, because the two boards were securely wrapped in cardboard when it arrived.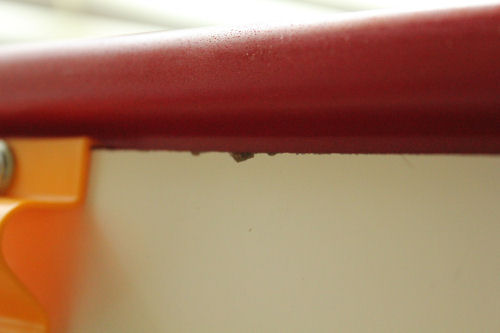 The chipping is only around the edges of the boards and does not interfere with creativity, but it is an eye sore, especially on a brand new product.
Buy:
The Step2 Art Easel Desk is available for purchase for the suggested retail price of $54.99!
The views and opinions expressed on this blog are purely that of the blog owners. Any product claim, statistic, quote or other representation about a product or service should be verified with the manufacturer or provider. I received media samples in order to facilitate this post.