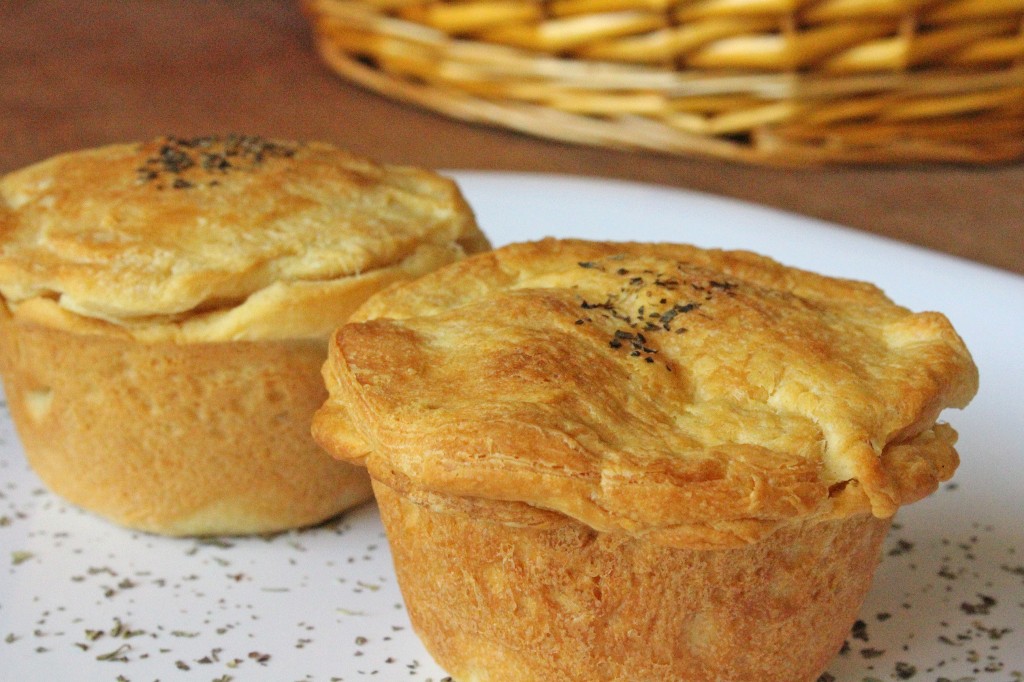 Alright y'all.  It's the last week in the H-E-B Meal Maker Challenge and soon I'll be done begging for votes.  I can't thank you ALL enough for voting for me.  I really appreciate your support.  If things continue like they are, it looks like I'll be one of the finalists that will compete in the final challenge and get to meet Celebrity Chef, George Duran!
But, let's get to the recipe.
When I first learned that this weeks special ingredient was H-E-B Frozen Vegetables, I was anything but inspired.  I'm glad this ingredient was last because it gave me a few weeks to ponder on my recipe.
And then it happened.
I remembered doing my Pepperoni Pizza Muffins and decided to do something along the same lines — except reinvent the Chicken Pot Pie into Chicken Pot Pie Muffins.
And that's what I did.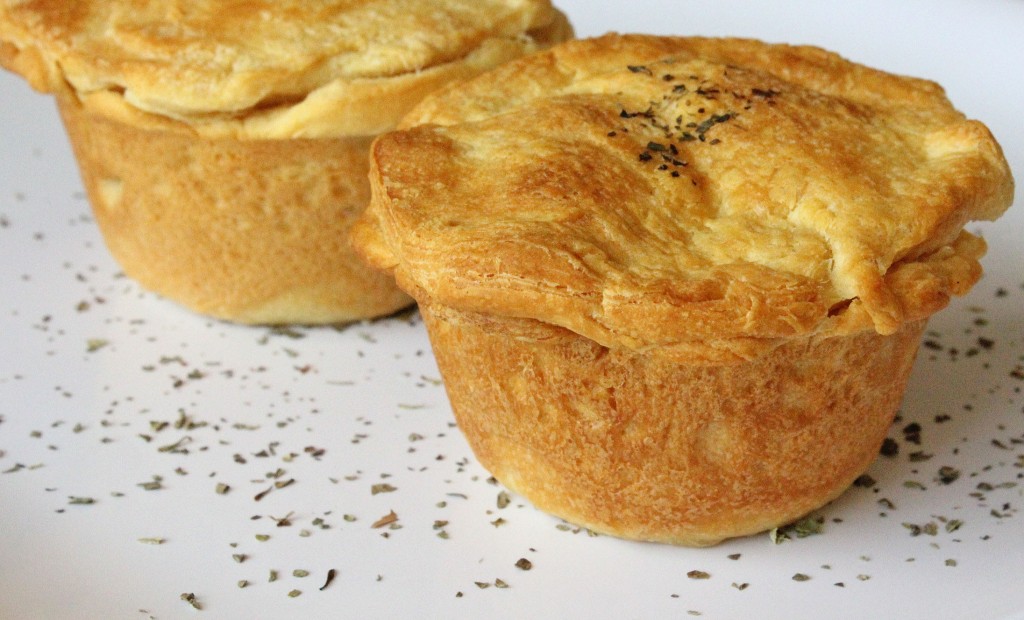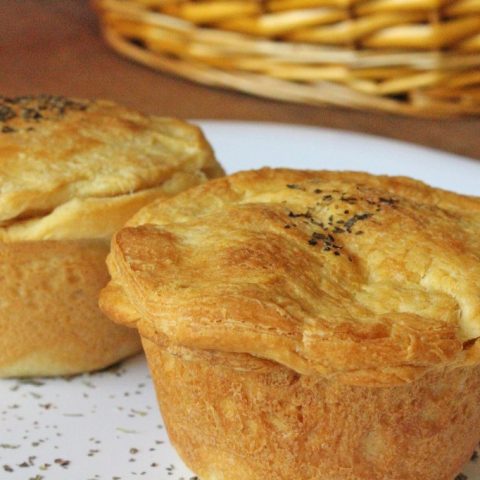 Chicken Pot Pie Muffins
Yield: 8

Prep Time: 20 minutes

Cook Time: 17 minutes

Total Time: 37 minutes

A new twist on the Chicken Pot Pie.
Ingredients
1 tbsp butter, melted
1/4 tsp garlic powder
1/4 tsp black pepper
2 cooked chicken breasts, diced
1 bag (16 oz) frozen vegetables
2 cans (10 oz) cream of chicken
2 cans (8 ct) flaky butter tastin biscuits
1 tsp italian seasoning
nonstick cooking spray
Instructions
Heat oven to 375.
Cook frozen vegetables as directed on the bag. In separate pan, heat cream of chicken soup.
Lightly spray muffin cups with nonstick cooking spray. Separate dough into eight biscuits; separate each biscuit into two layers. Place eight biscuit halves in sprayed muffin cups pressing to cover the sides and bottom.
Once the frozen veggies are done; drain and combine with cream of chicken soup. Add the diced cooked chicken breast, garlic powder and black pepper and combine well.
Add a little over a tablespoon of the mixture into the lined muffin cup. Place the remaining biscuit halves over the filled muffin cups and gently seal each biscuit.
Spread each biscuit top with melted butter and sprinkle with italian seasoning.
Bake for 15 to 17 minutes or until edges are golden brown.
Notes
This recipe makes 16 muffins with a little mixture left over. I'm sure if you bought another can of biscuits, you could get 24 out of it.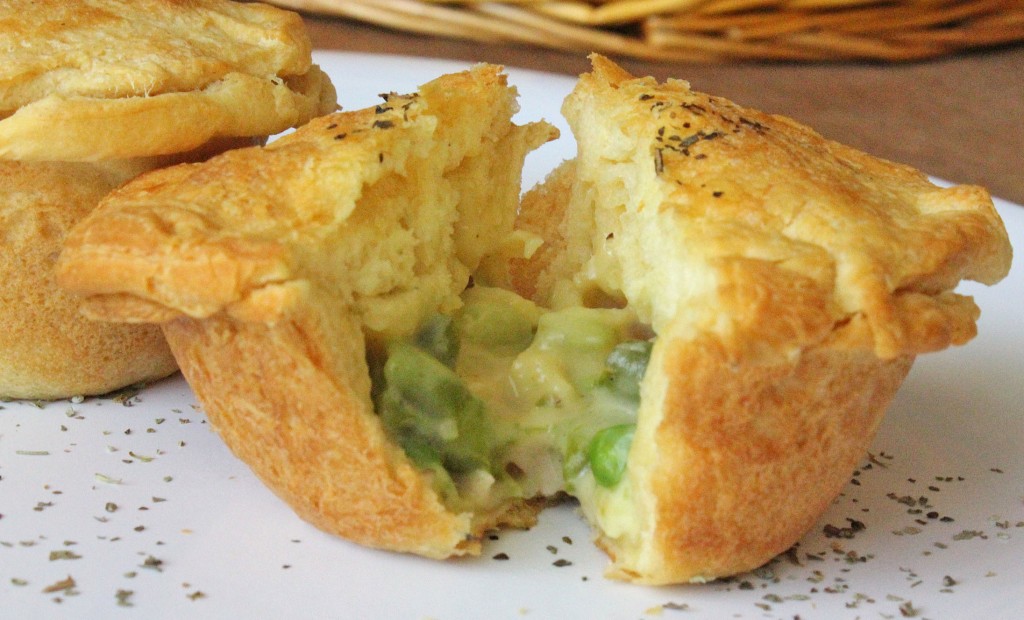 My family really enjoyed these Chicken Pot Pie Muffins. I hope your family does, too!
I have been provided with promotional items, products and compensation for my participation in this campaign.