The other day I noticed that I had a couple of bananas that were a little too ripe for my liking.  Instead of throwing them away, I wanted to make a banana nut bread.  But I soon realized I did not have all the ingredients including one of the most important, the nuts.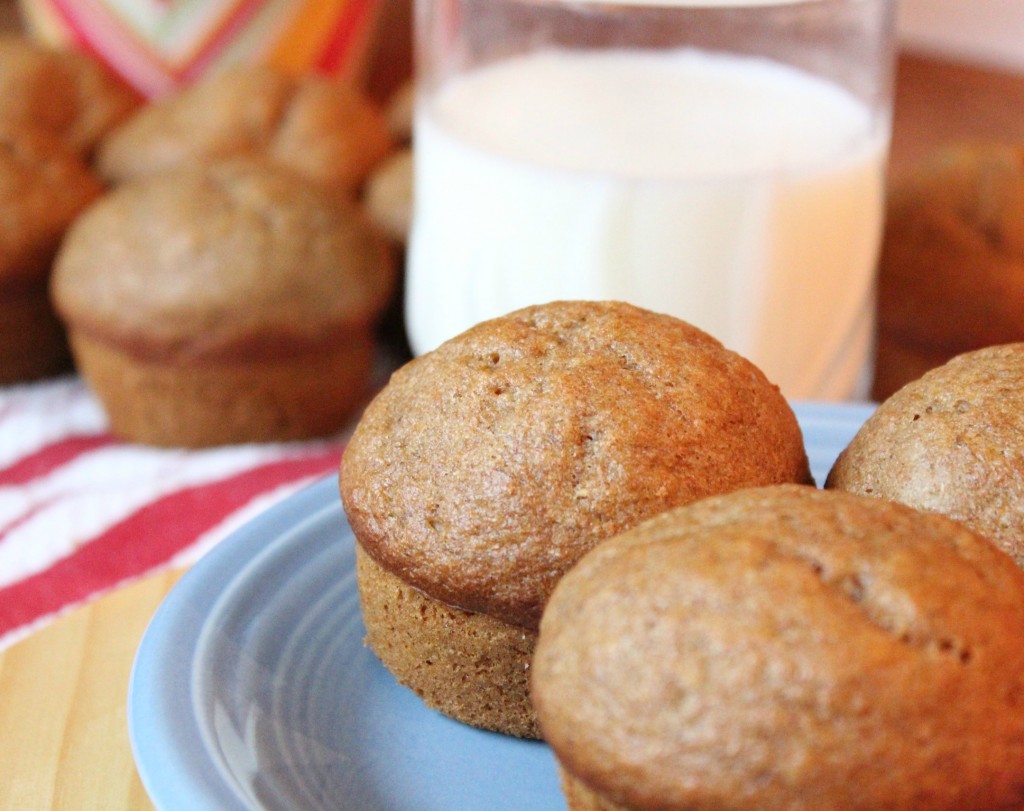 So instead, I made an appetizing whole wheat banana bread muffin that turned out absolutely delicious!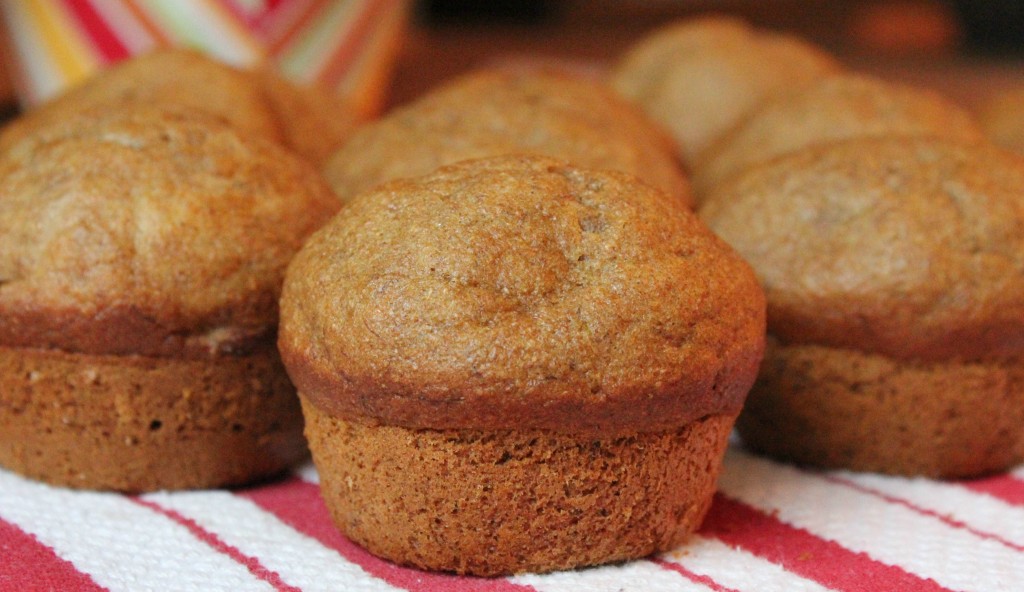 They went much faster than I thought they would because the kiddos and the hubby couldn't get enough!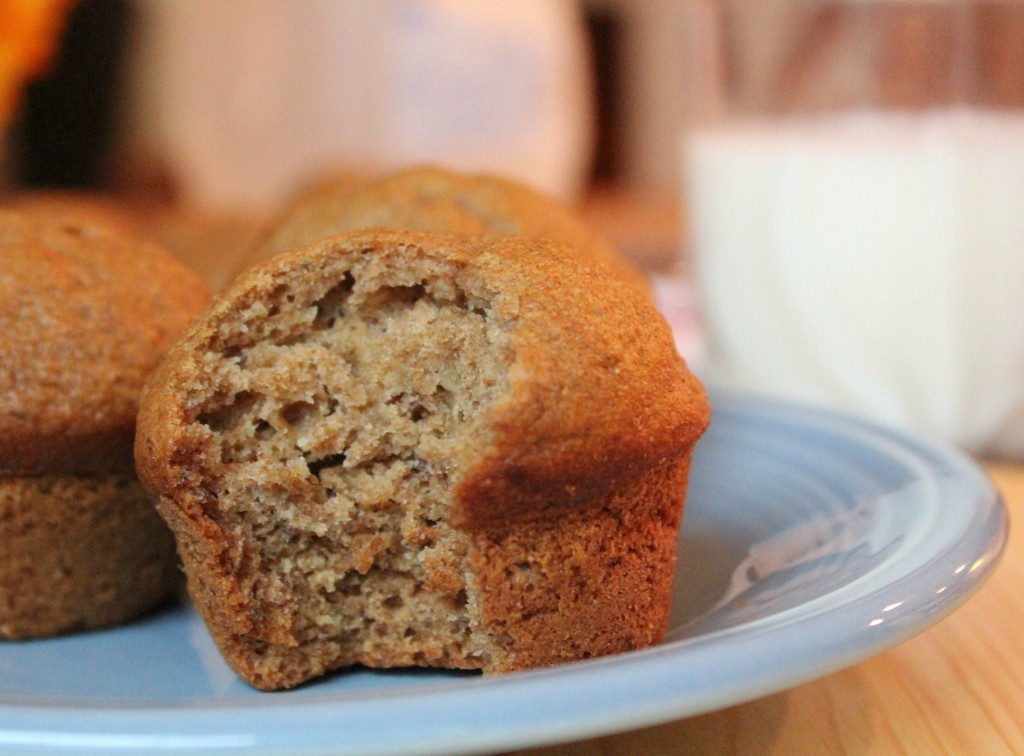 They are filling, they are hearty and they aren't too terribly bad for you.  But the best part, they are incredibly tasty!
Whole Wheat Banana Bread Muffins
Author:
Crystal @ SimplyBeingMommy.com
Ingredients
⅓ cup vegetable oil
½ cup honey
1 teaspoon vanilla extract
2 eggs
1 cup mashed ripe bananas (I used two bananas)
1¾ cups whole wheat flour
½ teaspoon salt
1 teaspoon baking soda
¼ cup hot water
Instructions
Preheat oven to 325 degrees.
In a large bowl, beat oil and honey together. Once combined, add eggs and mix well. Stir in banana and vanilla. Stir in flour and salt in increments.
Add baking soda to hot water and stir to mix. Add to batter.
Spray muffin tins with non-stick cooking spray. Fill each opening ¾ full of batter.
Bake for 20-25 minutes or until an inserted toothpick comes out clean.
Transfer to wire rack to cool.
Next time I make these, I'll definitely be making at least a double batch. I only enjoyed one out of this batch while the children just gobbled them down.