As I'm sitting here thinking about the word life, I can only imagine that every single one of us has a different meaning or a different definition for the word.
When I think about the word life, I think about my family. They bring meaning to the word life, not only in a physical sense, but emotional and mental as well. Obviously I had a life before my family, but not the life I have now. If I had to describe it in one word, that word would be amazing.
That's how I feel when we are together and when we are apart. Just knowing that they're there, brings me so much peace, joy and contentment.
From the moment I became a wife, to the moment I became a mother, my life changed so much. It was no longer just about me, but there were other people in my life who now depended on me. The feeling of being wanted and needed, was beautiful, extraordinary, and breathtaking.
Almost to our 10th wedding anniversary, and three children later, I'm complete. I have everything I could ever want or ever need. My family means absolutely everything to me, and me to them, and that in itself makes my life joyful and blessed.
Some people base their life's worth on how much money is in the bank, how many children they have, or even how big their house is or how fancy their car is, but I base my life's worth on how happy my husband and children are. If they are happy, I'm doing my job as a wife and mother right and there really isn't much that could make me any happier.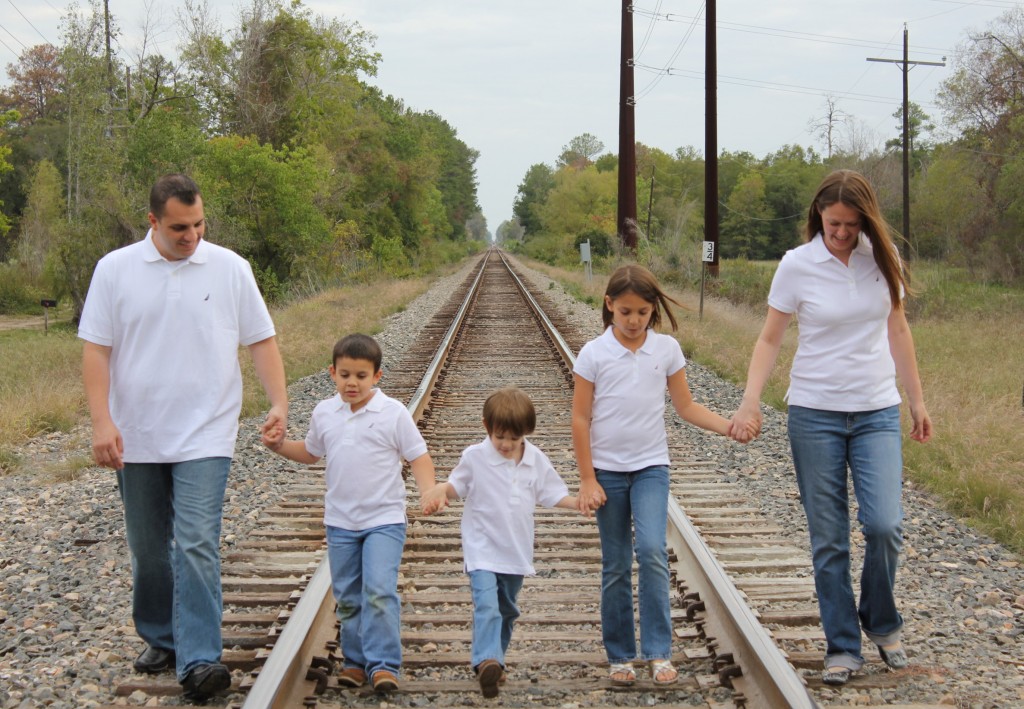 Life is an amazing thing. From the moment of conception, a life is forming in the womb. As I try to imagine my life without children, I can only imagine that it would be a dull and boring life, only because I know how much joy and excitement they've brought in to my life. I can't imagine my life without them. And because of that, I wanted to help someone else experience what I've experienced as a mom.
In case you don't already know, I'm currently in my 4th pregnancy. Things are a bit different this time, because, I'm a surrogate. I'm carrying a baby for another family. We are half-way through the pregnancy and I'd be lying if I said this wasn't another marvelous experience, bringing awesome opportunities for me to educate people about the process, and an memorable example to my children of how we should always put others before ourselves.
It was about seven years ago when I approached my husband with the idea and finally seeing everything come to fruition and experiencing this awe-inspiring journey, I can't be any more proud of my family for supporting and encouraging this decision. For being there each step of the way, especially during the dreaded first trimester. As I was hunched over the toilet, my sweet babies would rub my back and tell me it would be okay. They would let me eat their Goldfish, since it was the only thing I could keep down. They would let me lay in bed, when all they really wanted to do was play with me.
It's these simple moments, these meaningful moments, that make me realize just how incredibly blessed I am.
Life Happens Contest
I know just as well as anyone else that sometimes, 'Life Happens.' So, in honor of Life Insurance Awareness Month, the nonprofit LIFE Foundation is giving away extravagant prizes for the best Life Happens moments.
You can enter the contest any time before Friday, October 5th. Encourage your friends and family to vote for your story because the Life Happens moments with the most votes will win(voting ends Friday, October 12th).
First place will receive an Apple iPad® , second place will receive a $350 Apple gift card and third place will receive a $150 Amazon gift card.
Life Happens.
And while you can't control the future, you can take steps to protect the good things in life. Take a look around The LIFE Foundation website and learn more about how life insurance can help safeguard a secure financial future for those you love.
This is a sponsored conversation written by me on behalf of The LIFE Foundation. The opinions and text are all mine. Official Contest Rules