Being a parent is one of the most amazing things in the world. To watch as your child grows, right in front of your eyes.  The good times, the trying times, the hard times, the inspiring times, the overwhelming times, it's all so incredibly magical.
To celebrates your moments of joy, Fisher-Price has created the Fisher-Price Moments of Joy photo app, which essentially is a photo-sharing site that allows you to upload pictures of your children, videos or even just enter text.
As I was going through pictures on my computer, I was flooded with emotion. Seeing my babies, that really aren't babies anymore, taking their first baths, or blowing raspberries for the first time, it was all just super emotional for me.  But I'm so glad I have those memories.  Not just in my head, but in print.  I never want to forget those moments of joy.  I want to cherish them forever!
After spending way too much time reminiscing, I found 10 pictures that I uploaded to the site.  Using the site was very user-friendly and once I found the pictures to upload, it didn't take long at all.  I was guided through each step and liked that it remembered my previous entry so I wasn't having to type everything over and over again.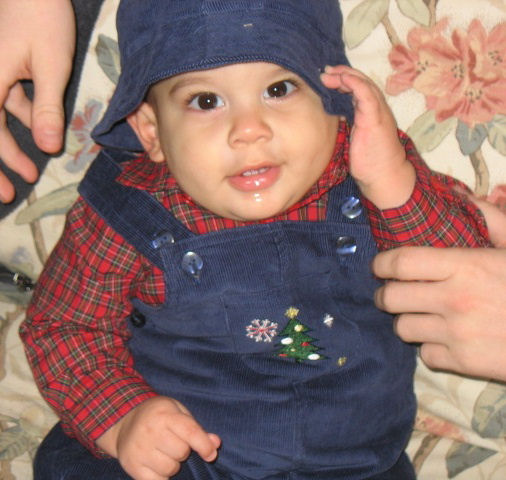 This picture from Rylan's (my middle child) first Christmas brought back so many memories of the joy on that day.  He was such a vibrant little man (and still is) and his personality can lighten up the darkest room.  I was totally in love with the outfit we bought him before he was wearing it, but once we put it on him, he totally rocked it.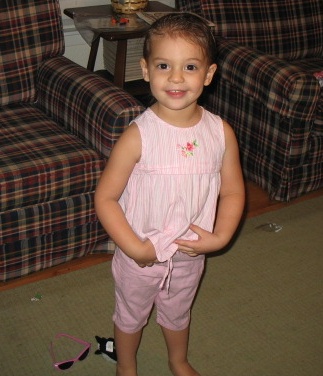 This picture probably doesn't mean much to any of you and you probably don't even know why it's considered a moment of joy.  But, this is Taylor's first ponytail.  We waited and waited for her to have enough hair for a ponytail and finally at almost three, we had enough.  She was so proud of that little bitty ponytail and that little accomplishment brought her so much joy.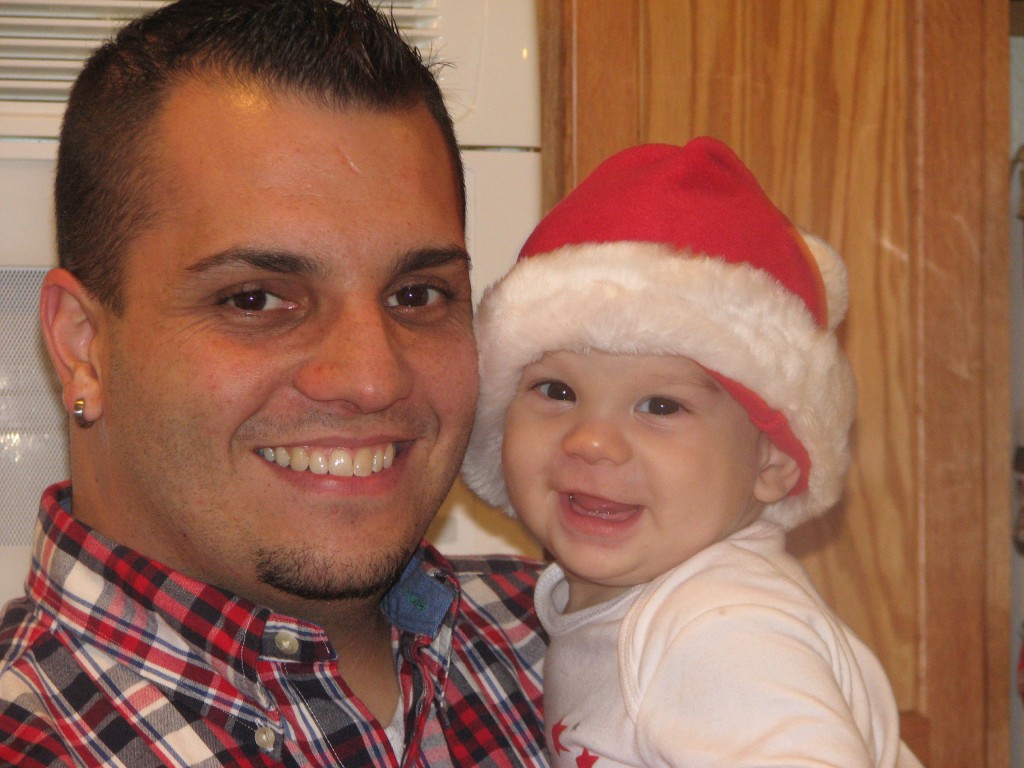 And then there's little Peyton.  His toothless grin was enough to melt my heart and this picture of him and his daddy on his first Christmas still melts my heart to this day.  I look at the four year old he is now and while I love who he has become, I can't help but miss those baby days.  Not just with Peyton, but with all my children.
Now that I've shared a few moments of joy, I encourage you to do the same.  Here are the easy steps for submitting your own:
Visit the Fisher-Price Moments of Joy site and sign in with Facebook, Instagram, or your Fisher-Price account and click "Add Moment".
Choose the type of media you'd like to add: either a photo, video, or story. Upload.
Add a little story about your moment and acknowledge that you own the rights to the material. Submit!
You'll receive an email confirmation when your photo is live on the site! Each photo goes through a review before being approved.
Just by uploading your own moment of joy, you are automatically entered into the Fisher-Price Moments of Joy Sweepstakes. The Fisher-Price Moments of Joy Sweepstakes will include five weekly winners selected at random to receive a $100 gift card each, and one grand prize winner selected at random to win up to $1,000 of Fisher-Price toys!
Giveaway:
One (1) winner will receive a $100 American Express Gift Card!
How to Enter:
Simply leave me a comment below letting me know a moment of joy with one of your children!
Extra Entries Available:
After you have completed the first entry, you are eligible for additional entries. Make sure you leave a separate comment for EACH entry. Each counts as one extra entry unless noted otherwise.
Subscribe to Simply Being Mommy by reader or email.
Add Simply Being Mommy (Crystal Reagan) on Google+.
Join the Simply Being Mommy Community.
"Like" Simply Being Mommy and Fisher-Price on Facebook.
Follow Simply Being Mommy and Fisher-Price on Twitter AND Tweet about the giveaway. Leave the URL to the Tweet in your comment. You can tweet once a day, but remember to leave the URL to each tweet. You must have at least 50 followers for this extra entry. You can tweet " Share a moment of joy and enter to win a $100 American Express GC from @simplybeingmom and @FisherPriceNews http://bit.ly/XrGnBD #giveaway "
This giveaway will end on December 19th at 11:59 PM Central time. Winner will be chosen via a random number generator. Giveaway is open to US entries. The winner must contact me in 48 hours to claim their prize. Good luck to everyone!
The views and opinions expressed on this blog are purely that of the blog owners. Any product claim, statistic, quote or other representation about a product or service should be verified with the manufacturer or provider. I received a gift card in order to facilitate this post.