Are you setting a New Years resolution?  Spend less money, get organized, get birthday cards out on time.  I have made all sorts of resolutions, but 2012 was the first year I actually accomplished what I set out to do.  I got healthy.
At the beginning of 2012, my three sisters and I took our mom on a weekend getaway for her birthday.  It was the first time I had left my girls overnight so I was a little nervous.  What I should have been more concerned about was fitting in the clothes I had packed.  I knew we were going out to a nice dinner so I threw in a dress I had received for my birthday six months prior.  I was shocked at how tight it had become, and not just around the middle. Ugh.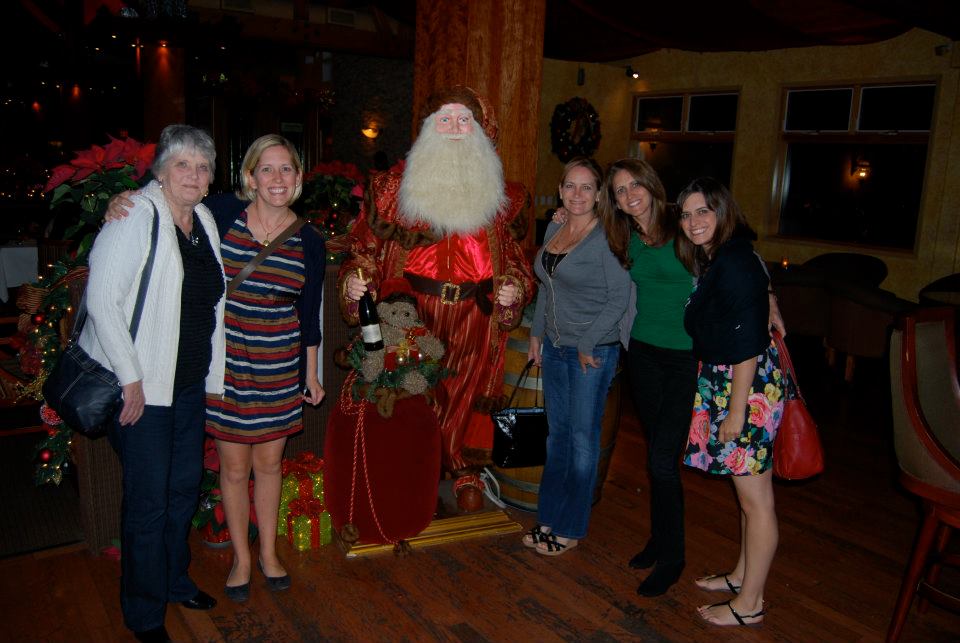 I decided to take the plunge and try Take Shape for Life, a division of Medifast, after seeing how successful one of my sisters had been on the program.  Here's the dreaded "before and after."  Dreaded because I just did not want people to see me like that.  Now I'm thirty pounds lighter, and so incredibly thrilled that I can share some of the things I learned with you.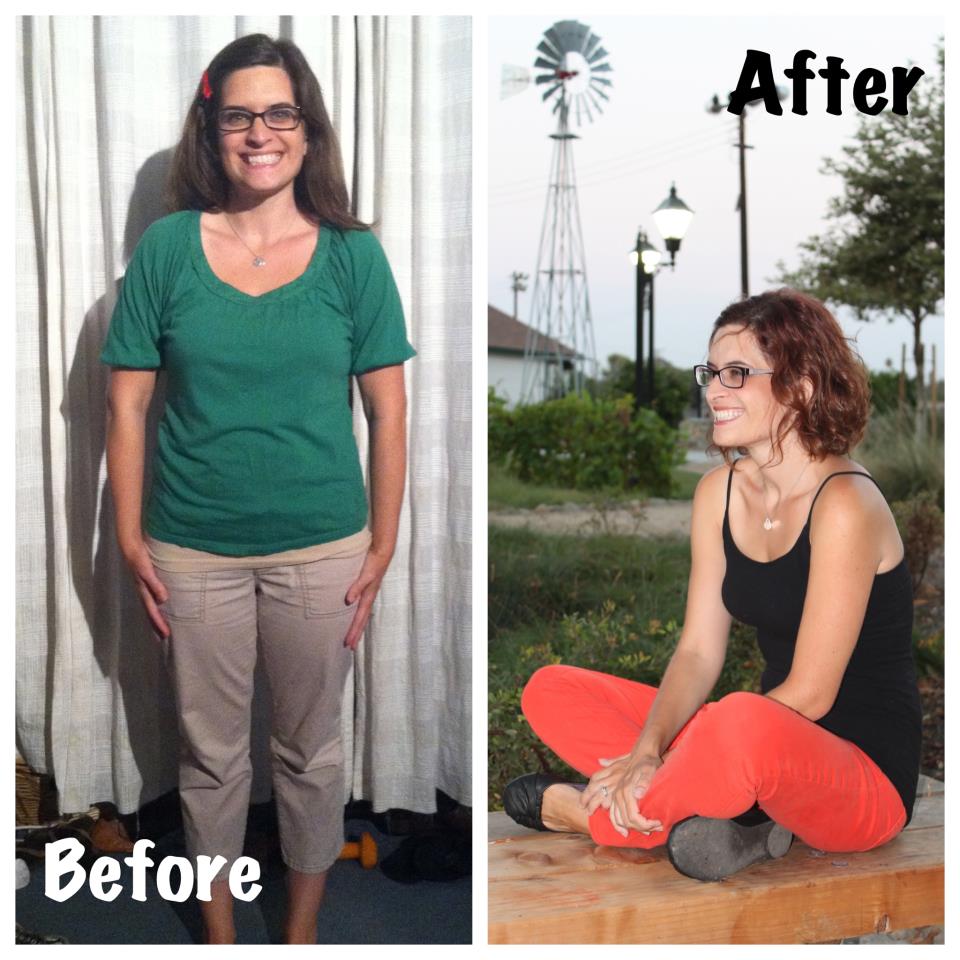 Water
If you asked me a year ago if I drank water, I'd say "of course."  What I meant was I drank water while I waited for my diet cherry coke to arrive.  Now, I drink 64 ounces of water daily. I had to schedule drinking water at first.  Using my reusable Starbucks cup, I track my consumption.  Something totally ridiculous I discovered is that I drink more water if I have a cup with a straw and crushed ice.  Don't know why, but it works for me.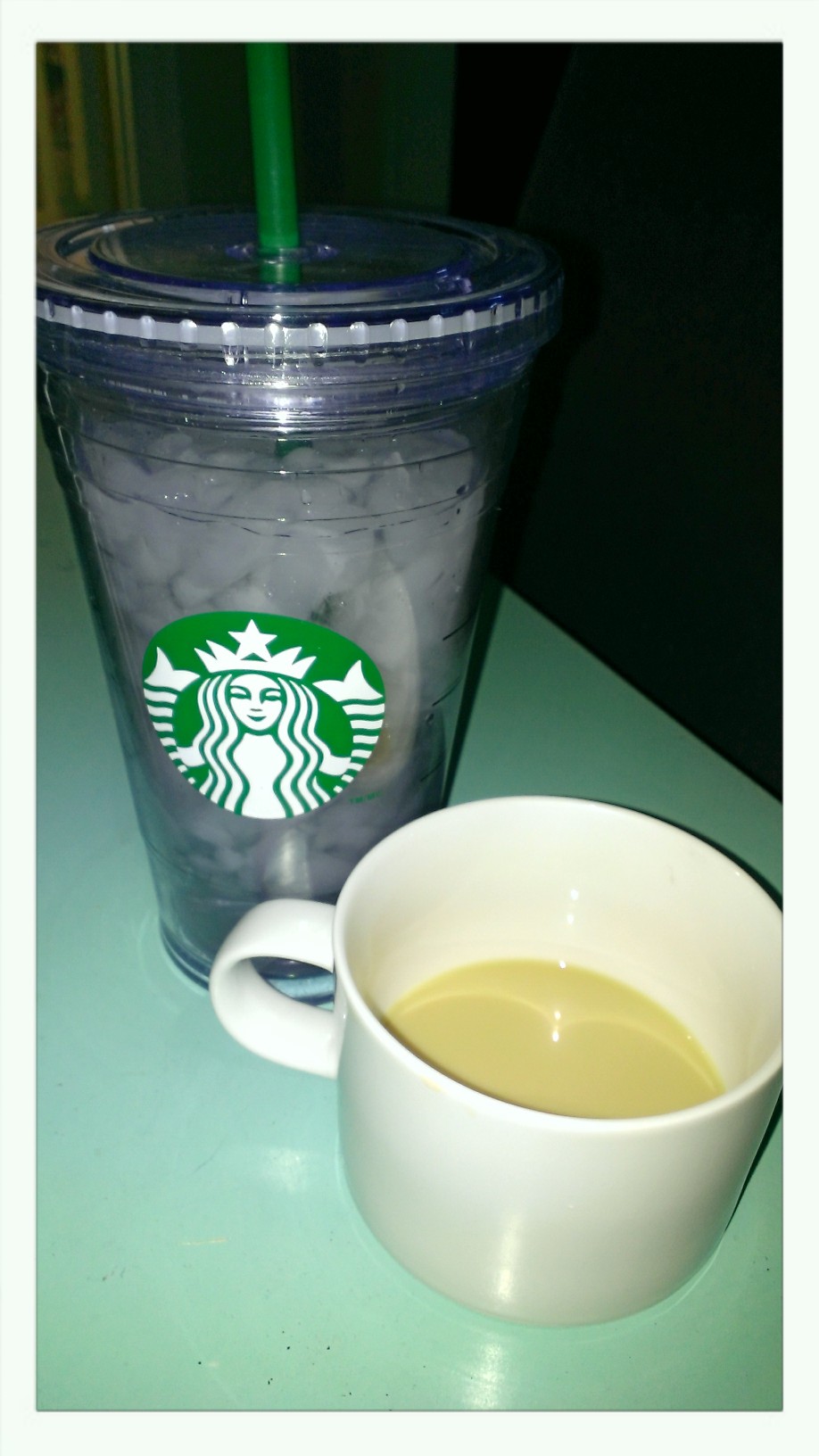 I'm not going to lie and say 64 ounces is easy for a caffeine-junky like me.  I start my day by drinking 8 ounces (and then the coffee).  Starting the day off hydrated wakes me up better anyway.  I tell myself that if I have the time or bladder space to drink things other than water, I'm not drinking enough.
Small Meals Frequently
Eating smaller meals throughout the day isn't an earth-shattering revelation, but it made a difference for me.  Now, I eat every three hours.  This still allows me to eat meals with my family.  The other meals get filled in at recess and the drive home.  The benefit of eating more frequently is I'm not hungry!  My blood sugar level stays constant, and I'm not the human vacuum that consumes everything in sight from the moment I walk in the door until dinner is ready.
I did cut down on my calorie count, but talk to your doctor about what's a good number for you.  I just assumed everybody was 2,000 calories because that's what the food packaging bases its numbers on for the nutritional information.
Pump Up the Protein
I'm a vegetarian, so eating fruits & veggies was already a big part of my diet.  What I was lacking was protein.  I'd have black beans, tofu, or something of that sort each day. However, it wasn't until I began this program that I integrated protein into all of my meals.  A concern for me as a vegetarian is that many of my sources of protein are higher in carbs than the meat-alternatives. Bummer.  I still eat carbs, but have started paying more attention to the number.  Not all veggie burgers are created equal!
Clean Out the Cupboards
My pantry looks like a Medifast factory.  What you won't see is all of the junk I used to love eating.  I had to control mindless snacking which meant I needed to stay away from the pretzels, crackers, and tub of ready-made cookie dough.  My children would have revolted if everything disappeared, but I only buy the girls the things that aren't tempting to me.  I also purchase one treat type thing at a time.  If the cupboards aren't full of options, I have better control of saying "no" to the one thing that's in there.
Leave Kid Food for the Kids
I've got to give credit to my sister Carolyn for this one.  She doesn't eat birthday cake at kids' parties.  With such a big family, there's always a cousin or nephew's party to attend.  The menu was designed to appeal to the kids.  Leave it for them.  Although cheese pizza and a frosted cupcake are tempting, it's not worth your clothes not fitting.
As a mom, this tip stretched to not eating things off of my kids' plates either.  Since I have a picky eater at home, I've read about not being a short order cook and tried to adhere to that.  In a perfect world, my 3 and 5 year old would dine on lean protein and non-starchy vegetables daily.  Not always the case.  If they are eating mac & cheese, I'm worth the extra effort to make something separate for myself (and since I'm not famished, I can spend a few more minutes on my own meal).
Find Support
For two months, I only told my immediate family about my efforts.  I didn't want my coworkers or extended network watching or judging me.  What if I failed?  What if I slipped up and cheated?  Trying to keep it secret wasn't the best way to keep on going. Finding support made such a difference.
You know who kept me in line the most?  My daughter.  I told her what I was going to be eating only healthy food.  It opened up a dialogue between us about which foods were healthy and why I was making certain choices.  Since I could see how much she was taking an interest in my health aspirations, I felt an obligation to her to do it right.
Now that I'm at my goal weight, I feel so much different.  I was so grateful for the life-changing decision I had made, I became a health coach for Take Shape for Life to assist others on their journey.  If Medifast is something you're interested in, check out my site.
I wish you all the best of luck with your resolutions for 2013, whether they be for your health or any other aspect of your life.  It's going to be an amazing year!
Disclosure: If you enroll with Medifast under Melanie, she will receive a commission.