Towards the end of last year, I learned about the Wounded Warrior Project and what they do to help our nation's true heroes.  I shared several times about the program, hoping I could count on you to help Brawny reach their donation goal of $500,000.  Because of you, WE made the goal!  And because y'all were so incredibly awesome last year, I'm coming to you again, to see if we can do it again in 2013.
You have never really lived until you have done something for someone who can never repay you.
There are two easy ways you can help support the Wounded Warrior Project: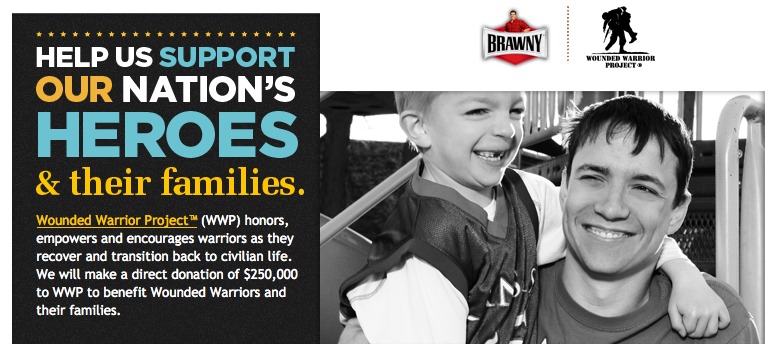 It won't cost you anything and only takes a couple of seconds of your time to make a difference in someones life.  For every one of the actions done (as shown above), Brawny Towels will donate $1.00 to the Wounded Warrior Project!
Can I count on you to help in reaching the 2013 goal?
While this post is part of a partnered series with Brawny, all thoughts, opinions and stories are all my own.