My day usually starts at 6:15am with my alarm waking me up.  After a few minutes of laying in bed trying to keep my eyes open, I make my way up the stairs to wake up my children for breakfast.  For my children, it's just a normal every day occurrence for them to be able to eat breakfast.  But for one in five children, they go to school hungry because they don't have access to breakfast.
That statistic seriously breaks my heart.
I can't stand the thought of anyone going hungry, but a child…
It's crucial for children to start their day with a good breakfast and my good friends over at Kellogg's are making a huge difference with the Share Breakfast program.  So far to date, Kellogg's has already donated 162,000 breakfasts to children in need.
This week we are celebrating National Breakfast Week, a week where schools around the country raise awareness about school breakfast programs.  Once or twice a month we like to do breakfast for dinner, so I thought this week, in honor of National Breakfast Week, that we would celebrate with cereal for dinner.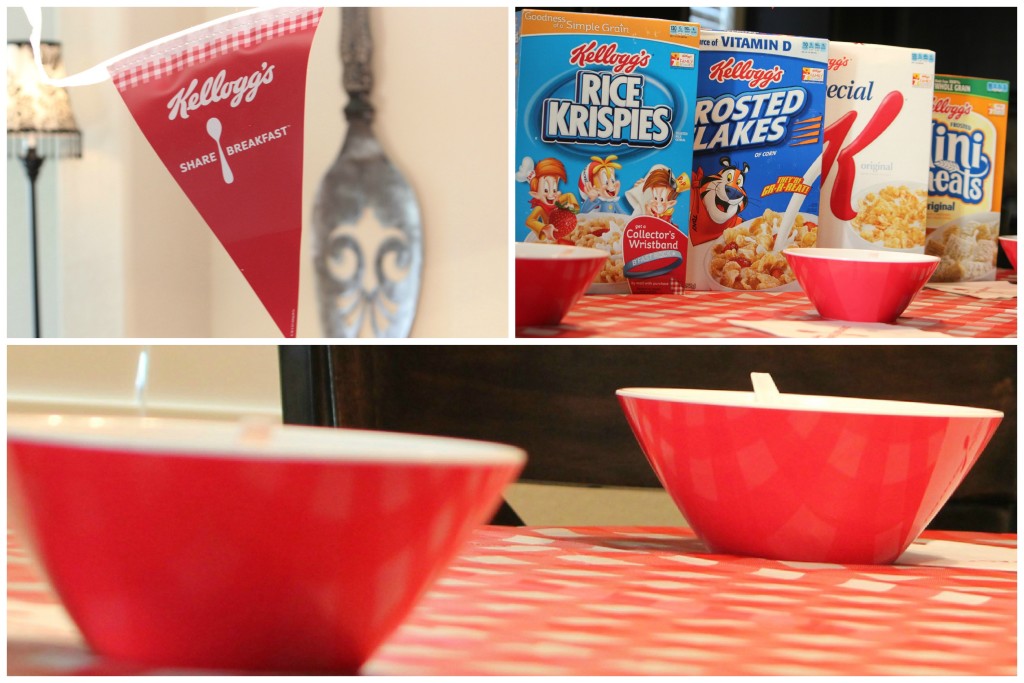 Getting involved in the Share Breakfast program is incredibly simple and there are several ways you can help.
There will be content shared on the Share Breakfast Facebook page. Each time something is shared or liked, a breakfast will be donated to a child in need.
Watch and/or share the above PSA video featuring celebrity dad Taye Diggs and a breakfast will be donated to a child in need.
If you are Twitter user, tweet with the hashtag #ShareBreakfast and a breakfast will be donated to a child in need.
Can I count on you to help support Kellogg's in donating 1,000,000 breakfasts this year?
As a Kellogg's Champions of Great Starts Blogger I am compensated for my participation in this partnership.