My husband (who wrote this post) was invited to attend this event. All travel related expenses were covered by Universal. All thoughts and opinions are that of the writer and not influenced in any way.
I have some confessions to make. I didn't see Despicable Me when it first came out. I didn't even see it when it first came out on DVD. When I continued to hear my kids running around the house saying something about being fluffy and slapping their face for some reason…I was finally intrigued. We watched Despicable Me just prior to being invited to see Despicable Me 2. I was invited along with two guests to attend a special event called the "Despicable Me 2 Orlando Adventure".
We flew out of Houston on a very early morning flight into Orlando. We rode that weird train thing that transports you to one part of the airport to another. Then we were picked up by a guy with a sign with a secret code on it (our group name) that drove us to our hotel and destination for the weekend. We tried to check in, but were told it would be a few hours until our room would be ready. What did we do? Lunch and pool time!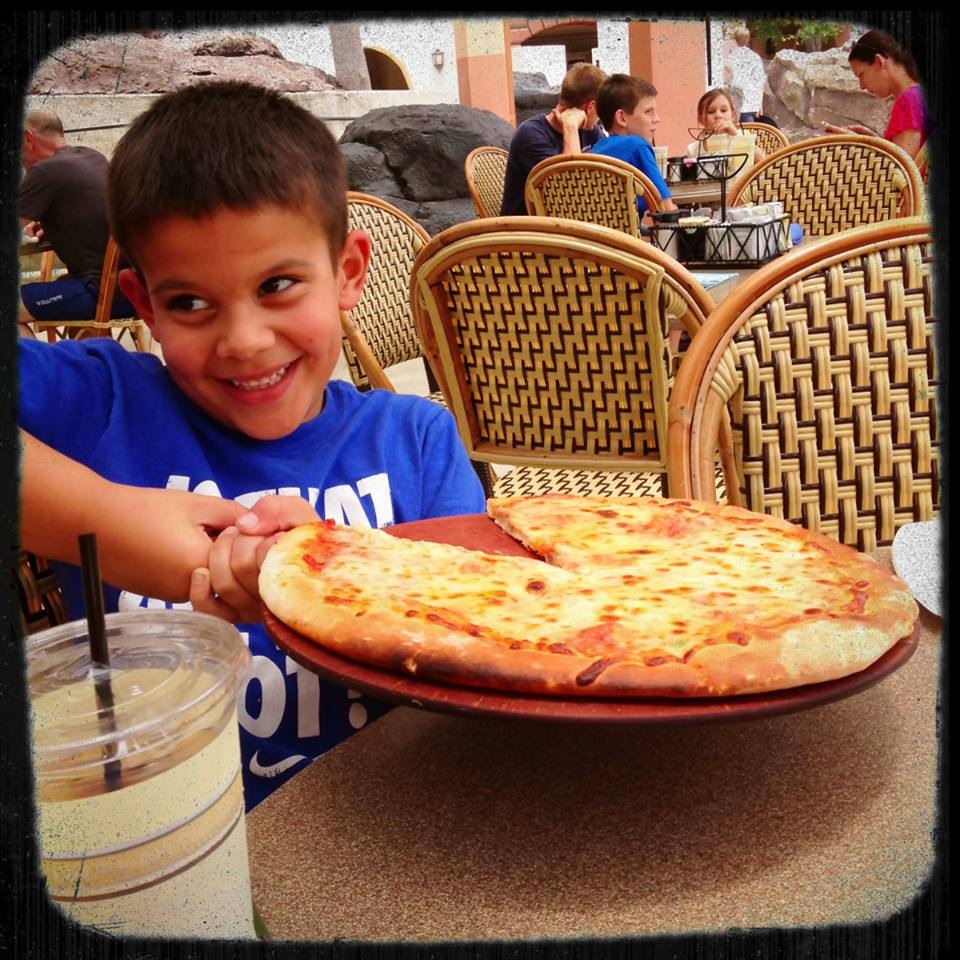 It didn't take that long to get everything with our room squared away and then we were set for the weekend. I think it took longer because the fine people that put all this together were leaving us a little present in our room. No, not that kind of little present. I know when parents hear the phrase "left us a little present" that usually involves a diaper and a bad smell. This was way better…and not stinky. With our room obtained and our bags unpacked we were ready to head out!
We were shuttled over to a theater in the City Walk area right across from Universal Studios Orlando. We, if I have not stated before, considered ourselves incredibly lucky to see a very advanced screening of Despicable Me 2.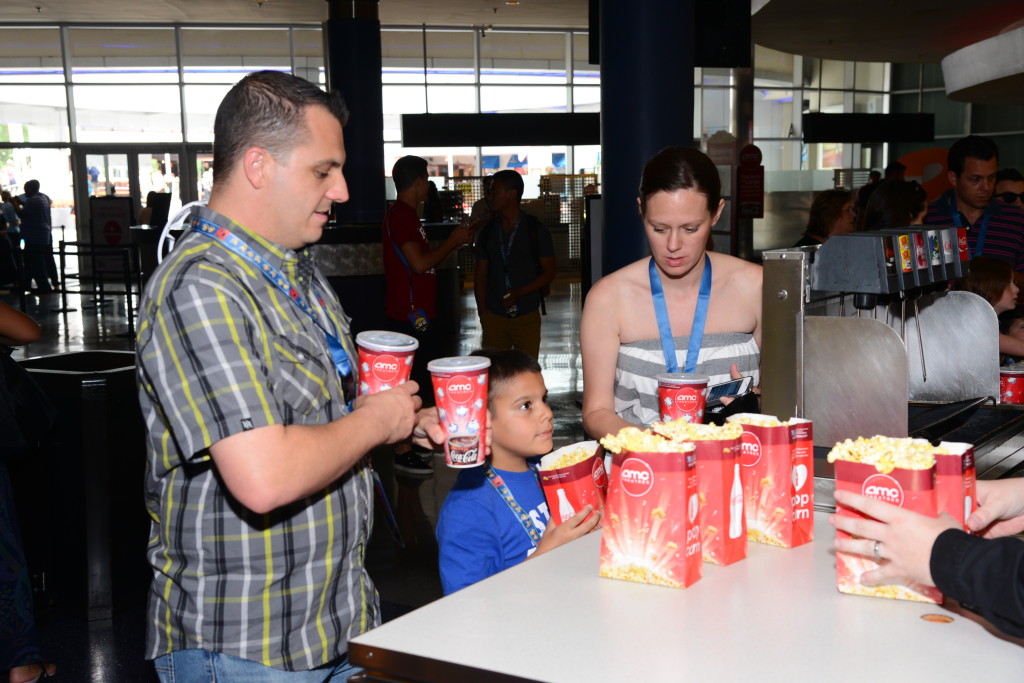 After the movie we taken over to the Universal Studios Orlando park where we were treated to a special dinner. A dinner that not only had, you guessed it…food, but had some very special guests in attendance.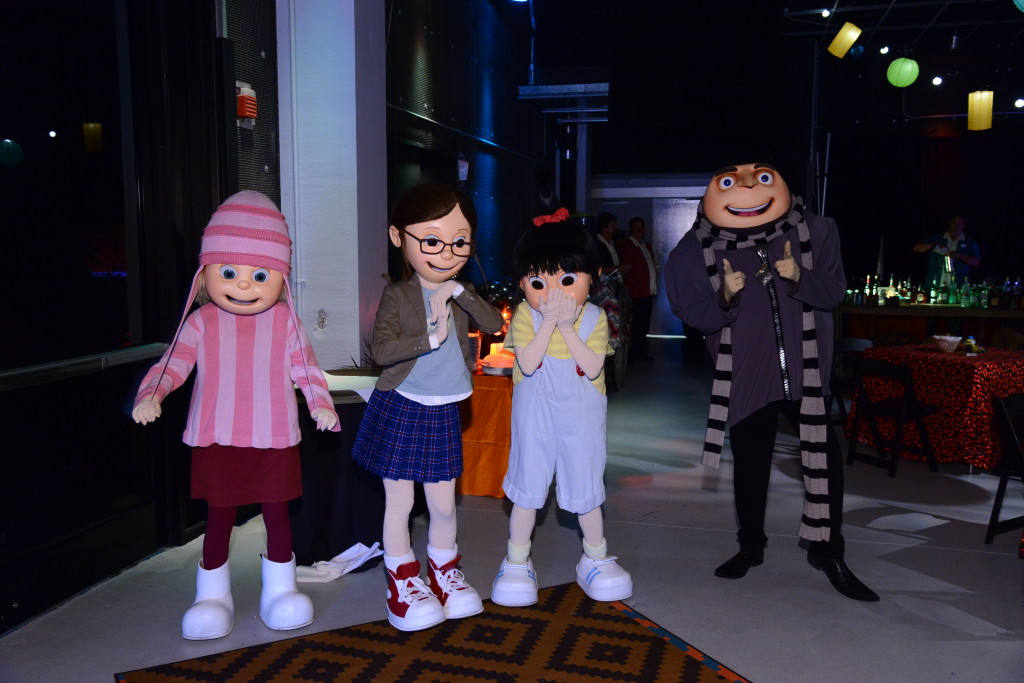 The characters from the movie had shown up in a big way. Gru, Margo, Agnes, Edith, and a couple of Minions greeted all of the guests that came in. After a great spread of Mexican, Tex-Mex, Spanish, and other foods that have peppers in them, the party really got started with the Minions and a dance party.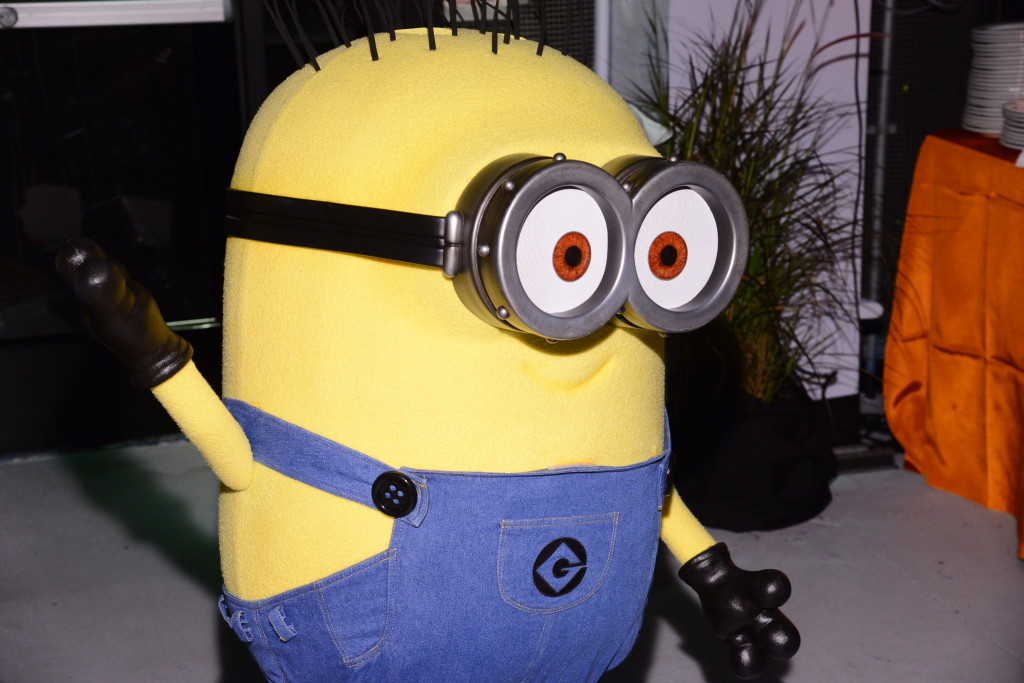 With caramel cheesecake in hand, I proceeded to watch these dudes break bad on the dance floor. Minions had some moves! Rylan was a little hesitant about minions smaller than he was coming up to him and wanting him to go all Gangnam Style up in the hizzy in front of everyone. Instead he spent a solid 15 minutes playing Despicable Me Operation where he was pretending to be a Despicable Surgeon. We soon returned to the hotel after prying the medical tweezers from his fingers to re-energize for the next day.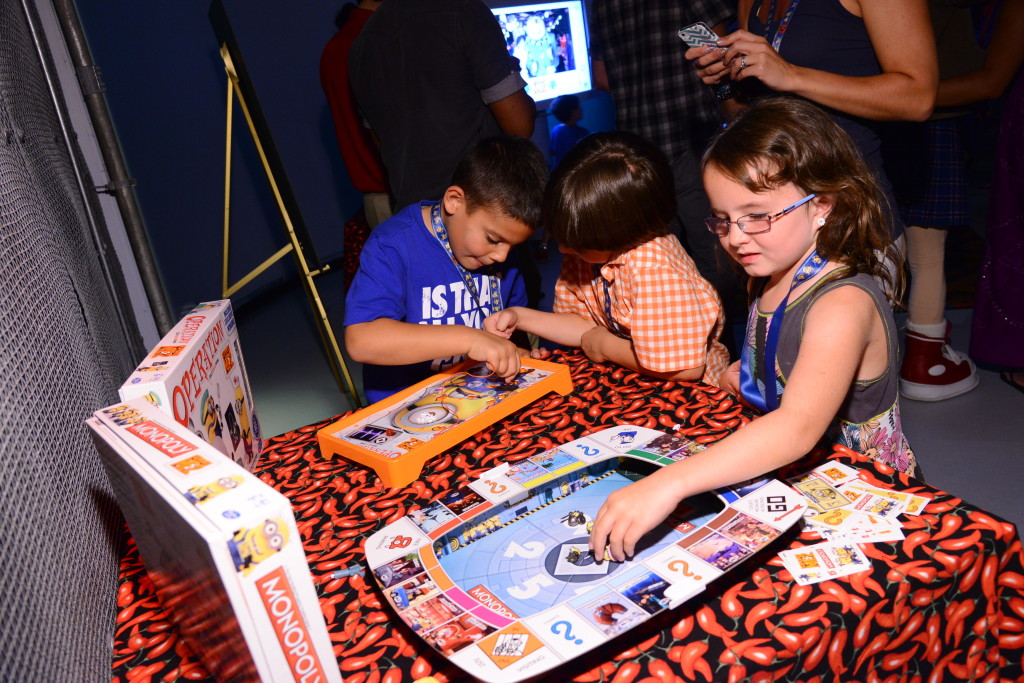 When waking up, breakfast is usually the first thing our children think about. It is the most important meal of the day, most people would say. But I think the peeps over at Universal think it should also be the most fun and eventful.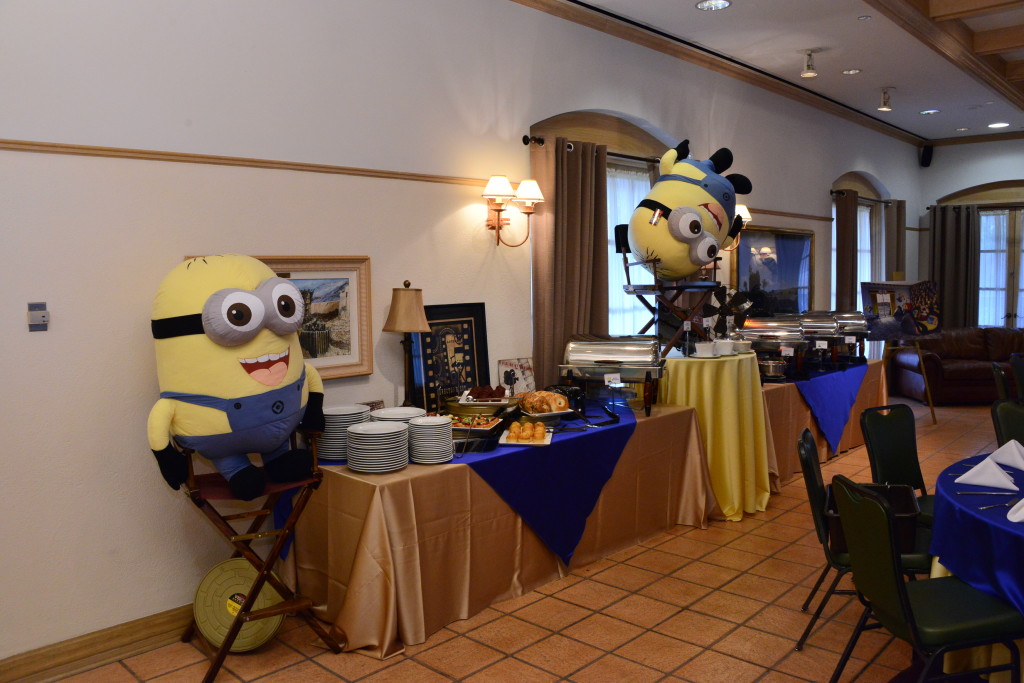 As we arrived at the park, we were taken to a room all decked out in such despicable fashion. The smell of little brown sausages and maple syrup hit my nostrils faster than you can say "FREEZE RAY" as we found our seats. Next was the line to fill our plates that inevitably led to us filling our bellies with food. As I chewed my food thinking about villainous things, I saw a very familiar small yellow head bobbing around a few tables. The Minions had returned and this time they weren't alone! Three Minions, Vector and Gru were going to join us for breakfast!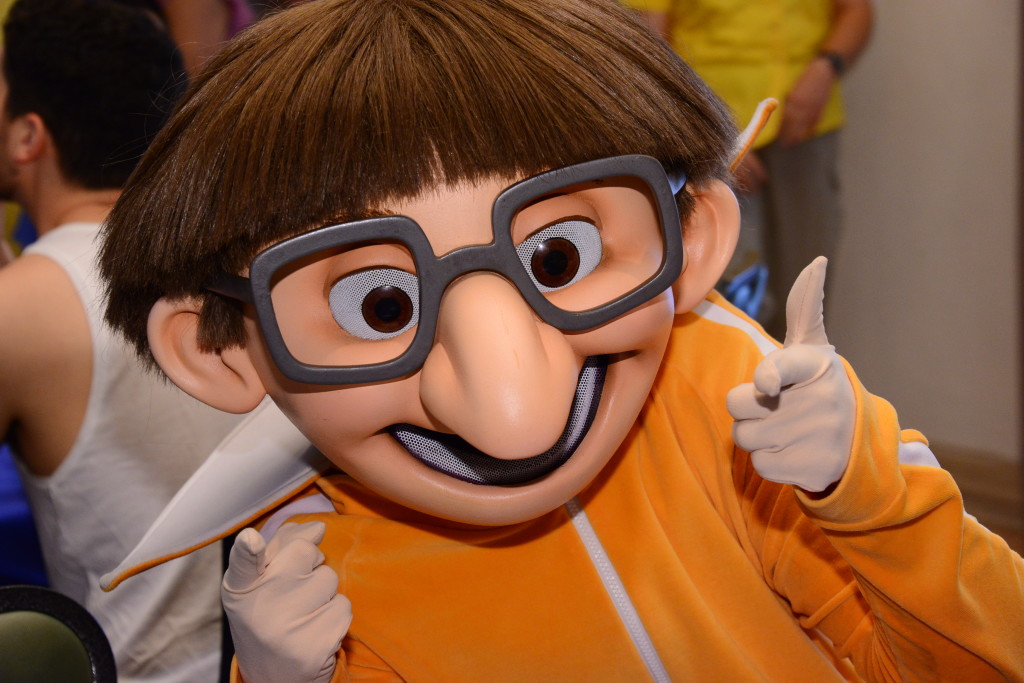 After feeding our faces, we made our way over further into the park and were treated to a VIP, walk-to-the-front-of-the-line experience to the Despicable Me Minion Mayhem ride at Universal Orlando. This ride made my list for 14 Things You Must Do When Visiting Universal Orlando and is truly an exciting, in-depth, innovative attraction that must be experienced.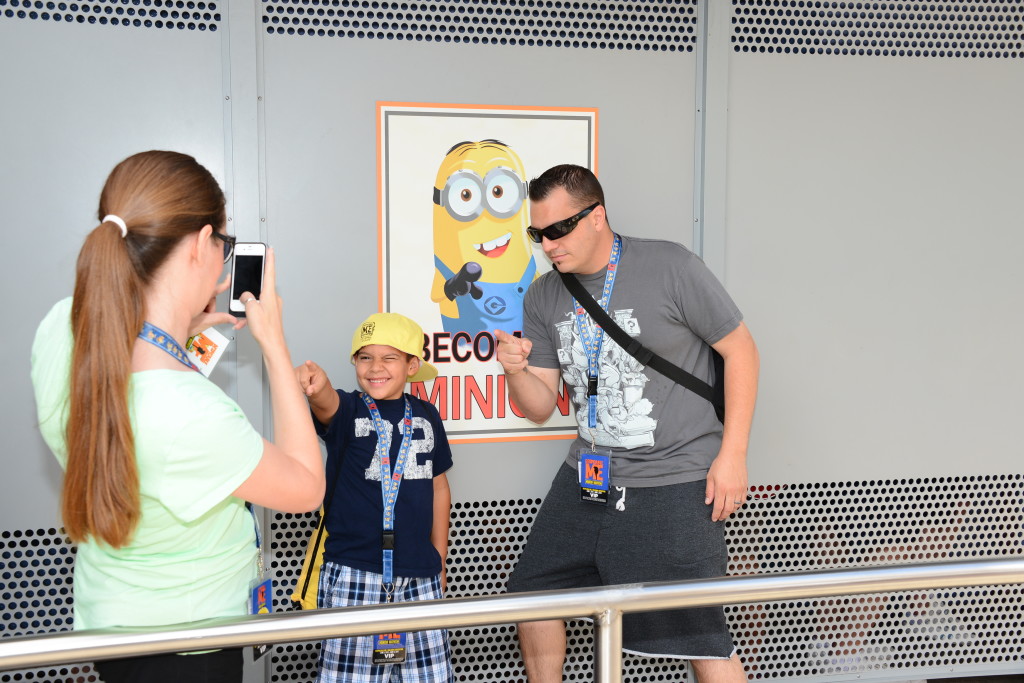 When the ride was over we were turned loose to participate in a scavenger hunt around the rest of the park until mid afternoon.  We were given tasks and clues and had to use social media to complete the scavenger hunt.  Upon completing each task, we were given a corresponding pin for our lanyards.  We started with zero and ended with 30! Talk about scoring big!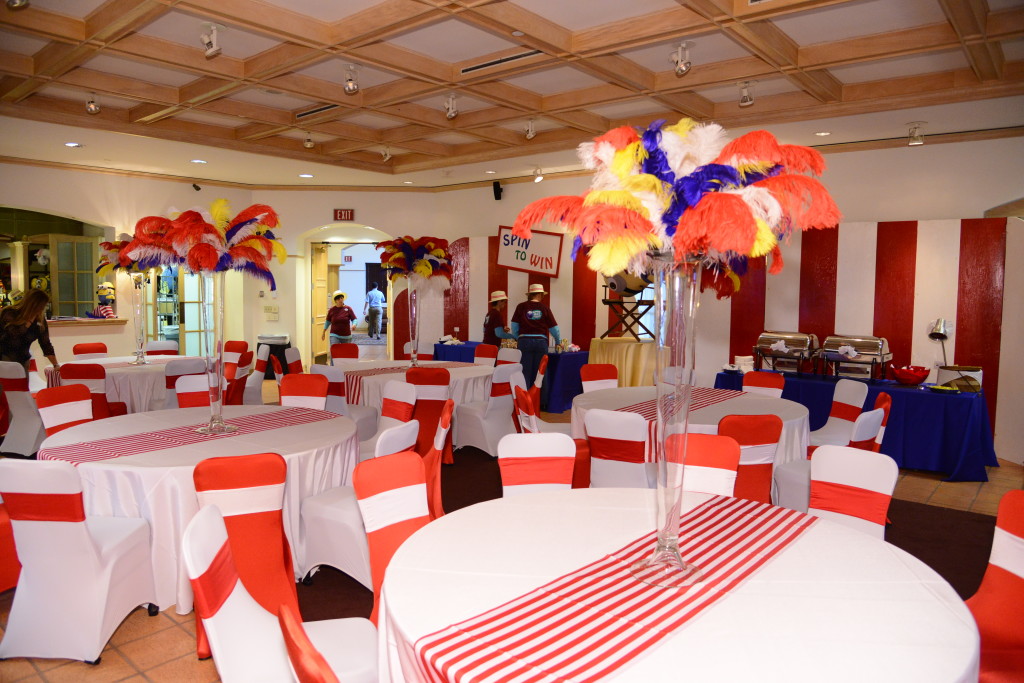 We then trekked back to the same room that housed us for breakfast and found that it had been transformed into a red white and blue, corn dog and mustard, sliders with grilled onions, cotton candy, snow cones, and Minion cupcakes filled room that had that good 'ol American feel.
We ate good! We had an incredible time. But most importantly, we made memories.
Despicable Me 2 lands in theaters on July 3rd! I highly recommend that YOU GO SEE IT!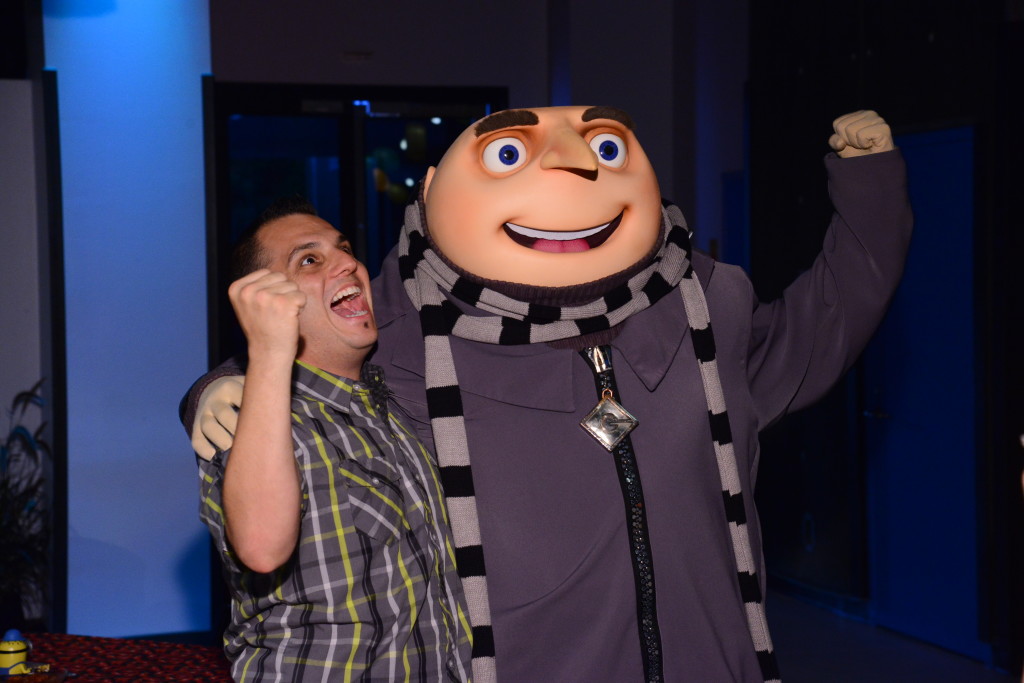 All pictures, except for the first one, are not ours and were provided to us to use by Universal Studios.