I received Frito-Lay components and well as other promotional items to create this Grilled Vegetable Medley recipe. All thoughts and opinions are my own.
It's summertime and that means more time outside enjoying food, family and friends. It's just a fun time of year to get together with those you love and chow down on some good food.
I received a few recipes from Frito-Lay Flavor Kitchen Chef Jody and I wanted to share this one with you since it's super simple and has loads of vegetables.
Grilled Vegetable Medley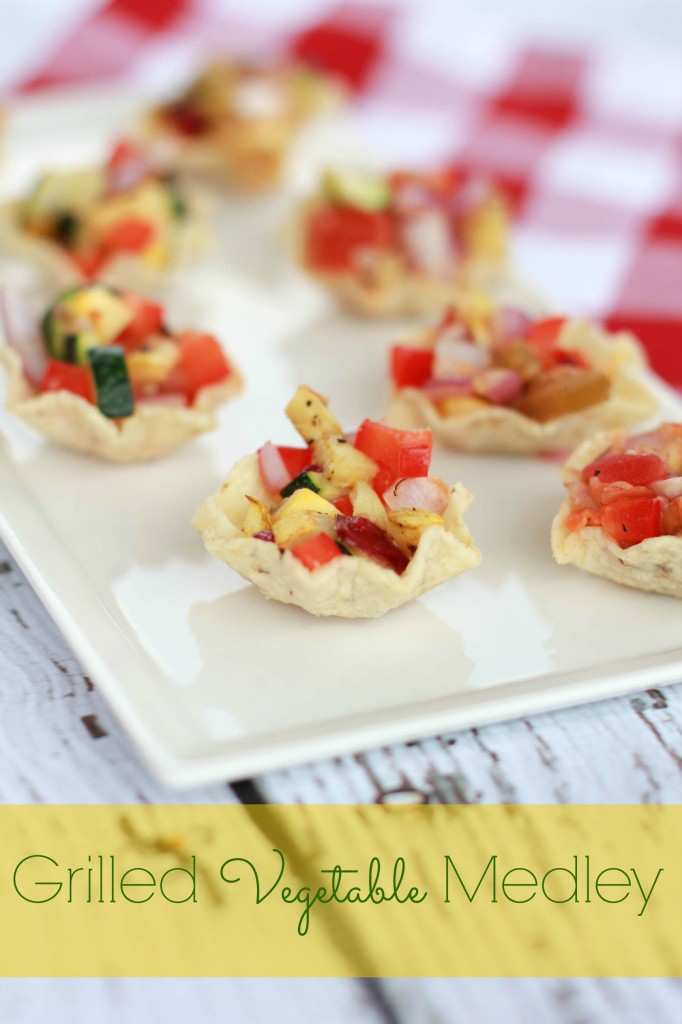 Tostitos Scoops with Grilled Vegetable Medley
A medley of summer vegetables inside Tostitos Scoops!
Author:
Used with permission from Chef Jody and adapted to fit our tastes
Ingredients
1 small zucchini, sliced lengthwise ¼" thick
1 small yellow squash, sliced lengthwise ¼" thick
½ red onion, sliced in rings ¼" thick
1 red bell pepper, stem and seeds removed
2 tablespoons extra virgin olive oil (I used a Misto to get a even coat on all vegetables)
1 pinch of salt and pepper, to taste
1 cup grated pepper jack cheese
½ cup Tostitos Medium Chunky Salsa
1 bag (14 oz) Tostitos Scoops Tortilla Chips
Instructions
Pre-heat grill to medium-high heat.
Drizzle (or spray) vegetables with olive oil and season with salt and pepper.
Place vegetables on grill and cook for 2 minutes. Turn the vegetables 90 degrees to get desired grill marks. Cook for another 1 to 2 minutes.
Flip vegetables over to the other side and repeat step 3.
Remove vegetables from grill and allow to cool. While vegetables are cooling, preheat oven to 150 degrees.
Dice grilled vegetables ¼" thick and mix in a large bowl with cheese and salsa.
Scoop about a teaspoon or two (original recipe called for a tablespoon but it was too much and wouldn't all fit inside the chip) into each Scoops chip and bake in oven for about 10 minutes or until the cheese melts.
Serve immediately and enjoy!
I love these because not only do they boast several colors from the rainbow, it's a finger food that guests can enjoy without much guilt at all.  You could even reduce the amount of cheese to make it that much better for you!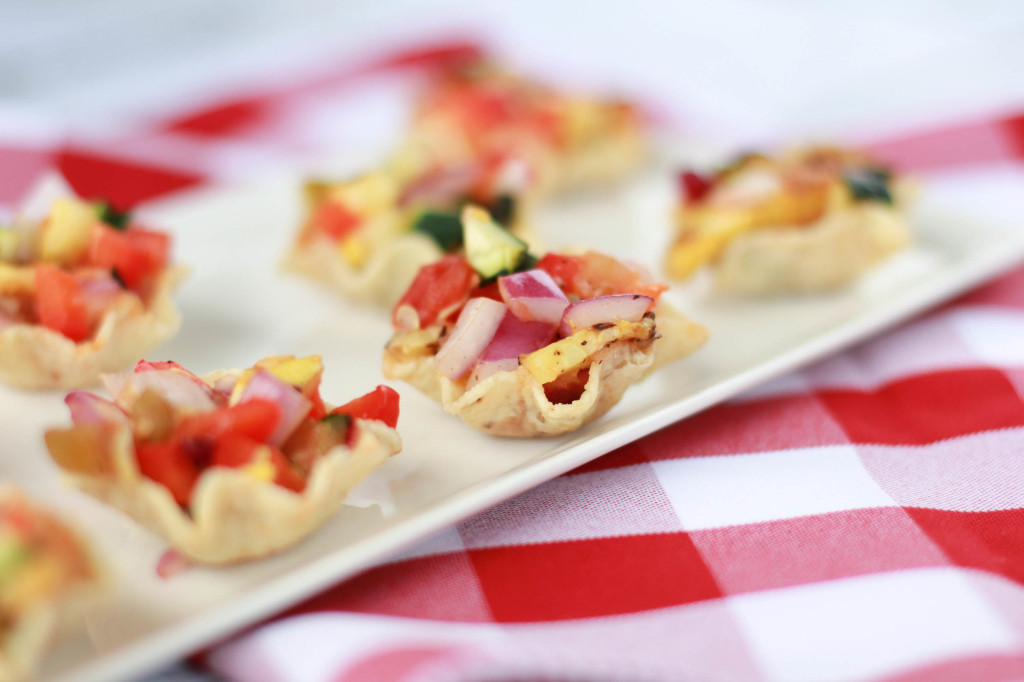 And even if you don't have Scoops on hand, it makes for a great accompaniment to plain 'ole tortilla chips as well!  Treat it like a salsa and dig in…almost guilt free!
Can you see serving these at your next backyard bash?  Super simple, yet super tasty!