This is a Sponsored post written by me on behalf of Gro-ables. All opinions are 100% mine.
That title may be a bit premature, but y'all, my little container garden is actually looking like I may be able to get a small harvest this year. Each of the Miracle-Gro Gro-ables that I planted have little seedlings. And not just one seedling. Each one has multiple seedlings that I'll need to separate here really soon.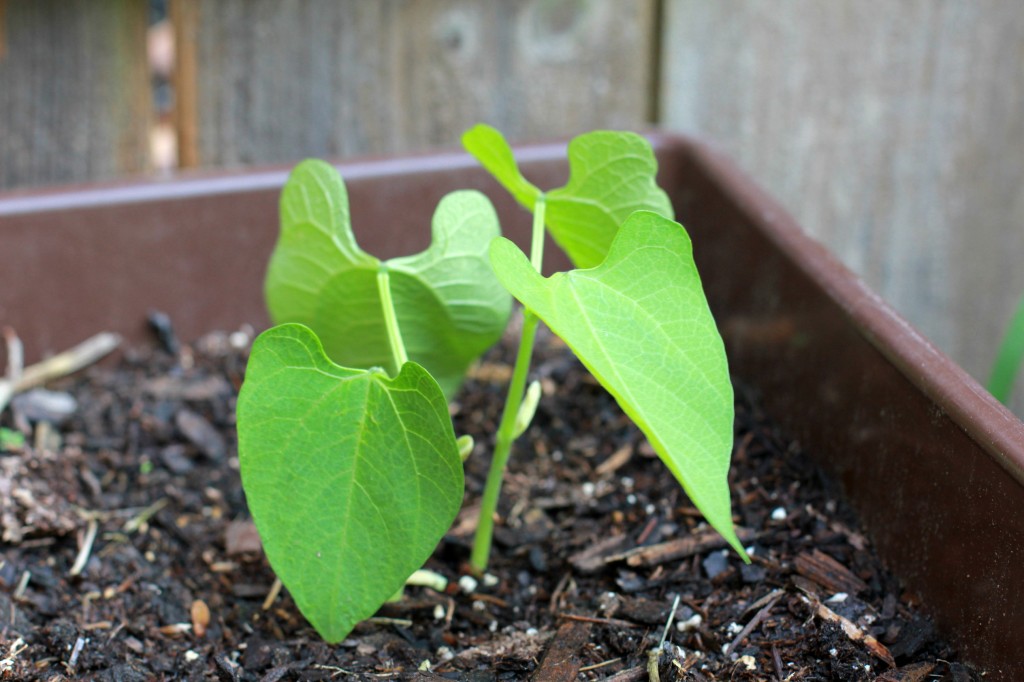 These little beauties are bush bean seedlings and they seem to be growing at a much faster rate than the other Gro-ables I planted. I'll move the second seedling over about 4 inches and in a week or so I'll plant another one so that I'll have two separate harvests.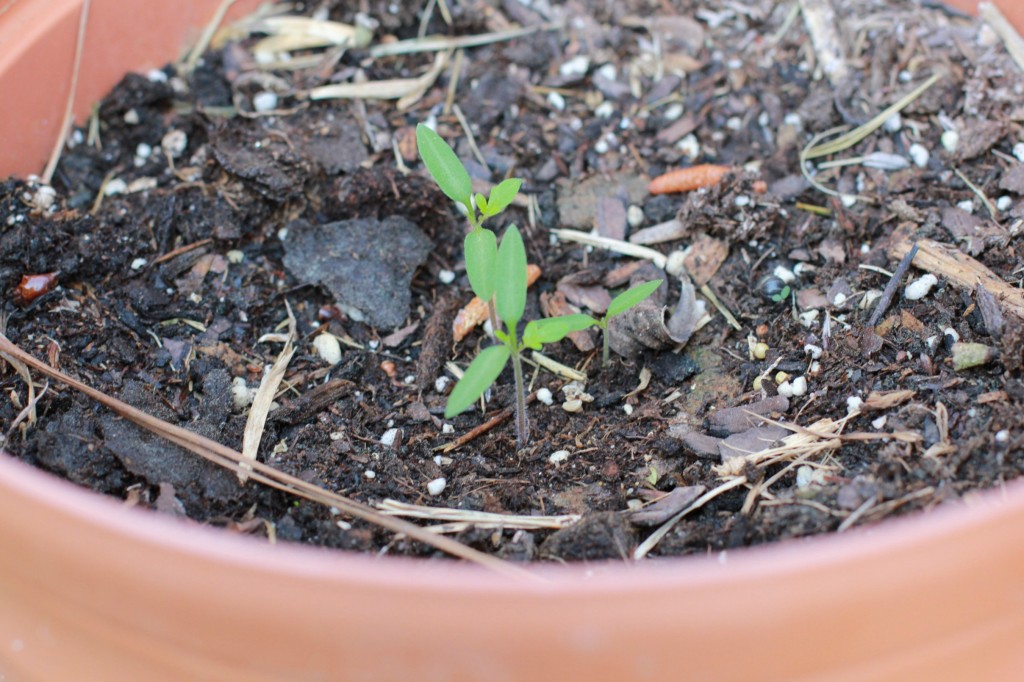 These little seedlings are going to make me lots of homegrown tomatoes. There are four little seedlings from the one Miracle-Gro Gro-ables that I planted in this pot. Once the seedlings get a little bit bigger, I'll transfer three of them to other pots so that they will all have ample room to grow and thrive.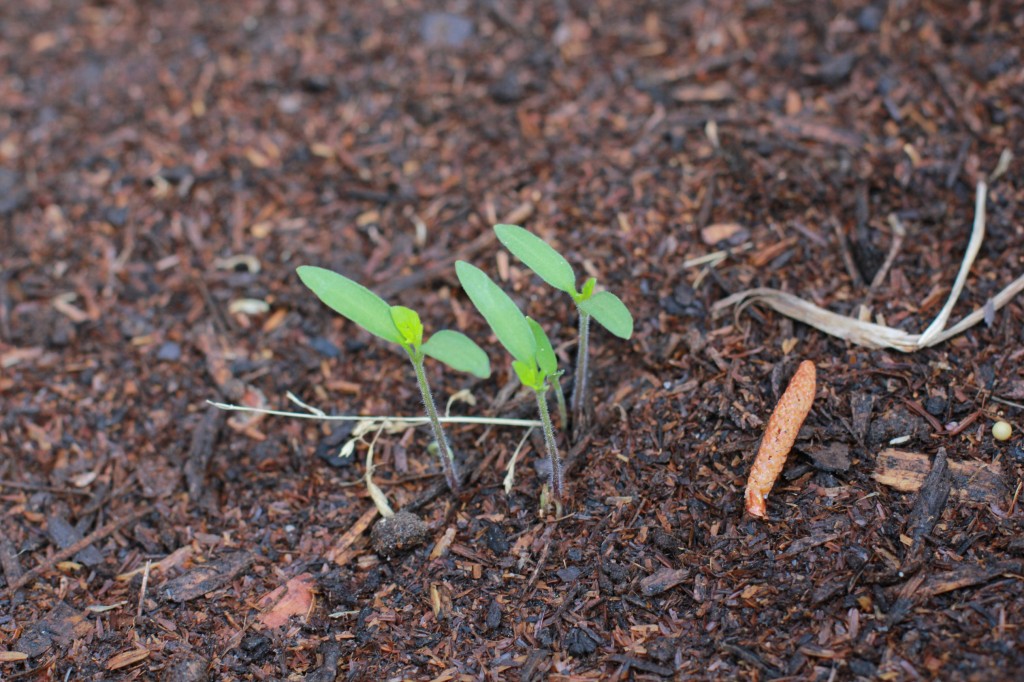 I think this is another tomato plant, although I'm not quite sure. I had planted three Miracle-Gro Gro-ables that I received complimentary for the sake of sharing my experience, BUT, my incredibly curious Black Lab decided to dig them up. I went and bought five more and in my rush to get them planted, I forgot to label them.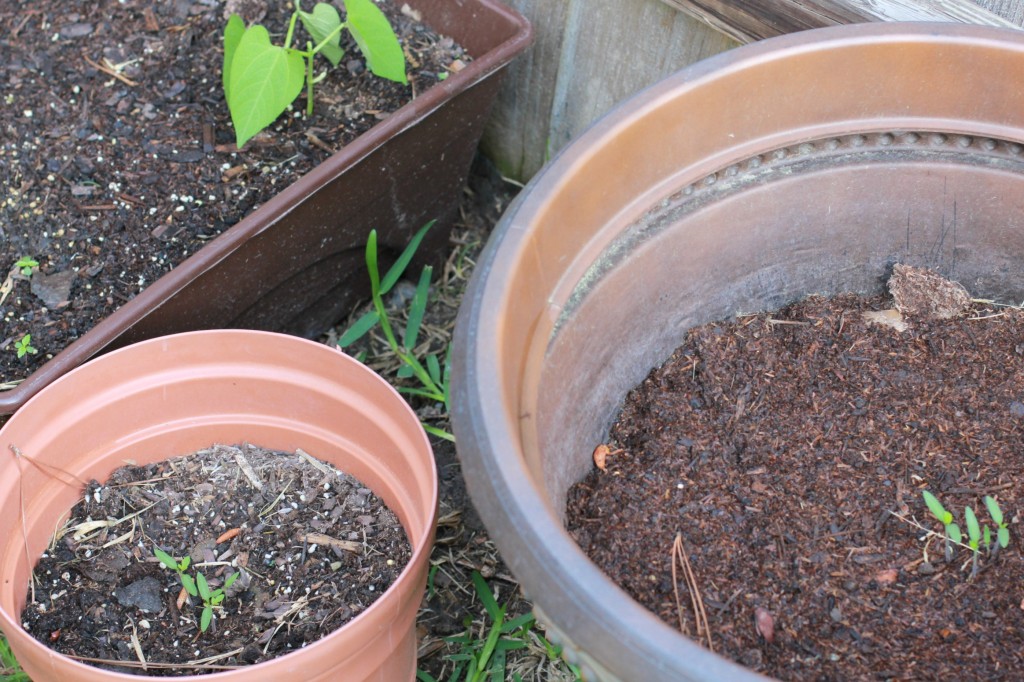 I decided to go the container gardening route because it sounded easier and I was scared to commit to tearing up my yard if this was a total bust. But, if I can actually make this work and not kill everything with my black thumb, I'll definitely go bigger and better next year.
Using Miracle-Gro Gro-ables took the guesswork out of planting and made it so much easier for me. The little pods included everything I needed, besides the container and planting soil, and simplified the entire process of trying to grow our own food. In my market, each pod costs $1.29, which makes it an affordable option, especially since they are guaranteed to grow.
So far, I'm thrilled with my progress. I know I still have a long ways to go, but I'm hopeful that this year I'll be able to eat some homegrown veggies and use homegrown herbs in my recipes.
What recipe would you make using your harvest from Miracle-Gro Gro-ables?