The last thing you want to do is run a whole bunch of tests on your brand new baby. Newborn hearing screenings are important to equip you to give your child the best care possible.
This is a partnered post. As always, all thoughts and opinions are those of the writer.
When Poppy was born she went through a barrage of tests, as is standard for all newborns. Although all I wanted to do was to snuggle her, I knew that each time she was poked or awoken it was in her best interest. Fortunately, I was able to hold her during her newborn hearing screening. Two little ear cuffs were put in place and what looked like little electrodes were placed on her chest, back, and forehead. Thankfully, she passed her hearing test with flying colors.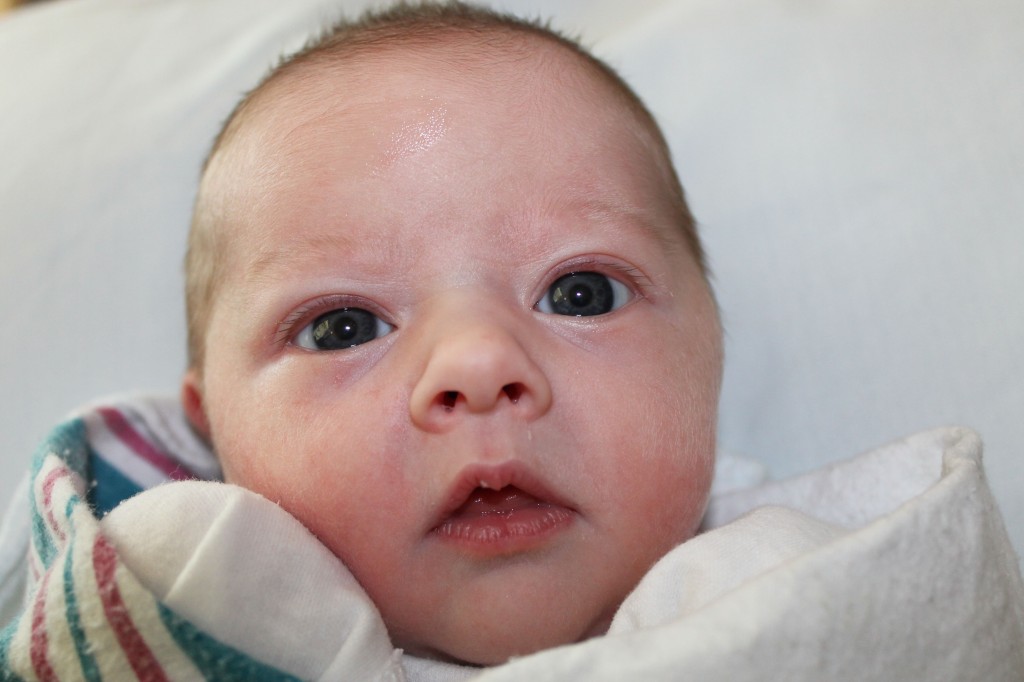 May is "Better Hearing & Speech Month", and I'll be sharing weekly posts with you about communication disorders as part of the Identify the Signs campaign. This campaign is sponsored by the American Speech-Language-Hearing Association to get the word out on early signs and detection.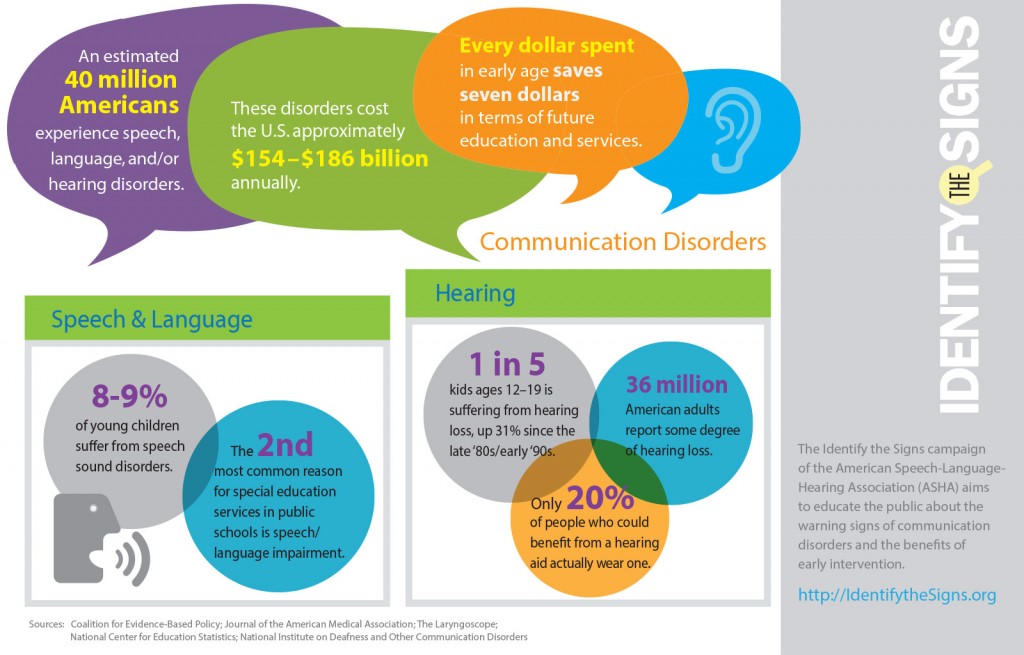 Why is newborn hearing screening important?
Simply put, because it can catch hearing loss early! For every 1,000 births, two to three will have hearing loss at birth. Children who have hearing loss that is left untreated have difficulty learning to listen and speak, have trouble learning to read, and have difficulty in school.
What do you do if your child doesn't pass the newborn hearing test?
Receiving challenging news, such as your newborn may have hearing loss, is a tough pill to swallow. But it's important that the shock isn't a deterrent from following through with additional testing. If a newborn doesn't pass a re-screen, completed within the next few weeks, the child will be referred to an audiologist.
Parents of young children with hearing loss will notice certain behaviors such as limited babbling as compared to hearing children, lack of attention to sound, or inconsistent response to sound. The most important thing is the lifelong consequence for children who suffer from untreated hearing loss.
What could happen if hearing loss is left untreated?
Children without the proper intervention and support are affected in four major ways:
delay in speech and language
language deficit results in reduced academic achievement
often lead to social isolation
may impact vocational choices
For more information regarding the effects of hearing loss on development, this hearing loss PDF is full of helpful information. Another great resource is the podcast, Newborn Hearing Screening-In the Hospital and Beyond from Dr. Patti Martin, Director of Audiology and Speech Pathology from Arkansas Children's Hospital and ASHA-certified audiologist.
Of course, not all hearing loss is present at birth. Some signs to look for in older children include not responding when his/her name is called, difficulty following simple directions, and difficulty identifying where sounds have come from. Next week, I'll be sharing information from ASHA regarding noise-induced hearing loss.
I feel very fortunate as a parent to have the information and resources available to prepare my children for bright futures. For those children born with hearing loss, early detection shows that communication disorders are treatable. Check out the ASHA's website for more information.
Get Social with American Speech-Language-Hearing Association (ASHA)