There is so much research and exploration that goes on behind the scenes when producing an animated film. Since they aren't dealing with "real" places, events, and people, an enormous amount of research is needed to make certain that the movie looks real and believable.
During my time in LA, I had the opportunity to sit down with Jeff Howard (Co-Writer) and Paul Gerard (Director of Creative Development) to learn more about the research behind Planes: Fire & Rescue. I walked away with so many tidbits of information that I thought were interesting so I wanted to share some of those with you.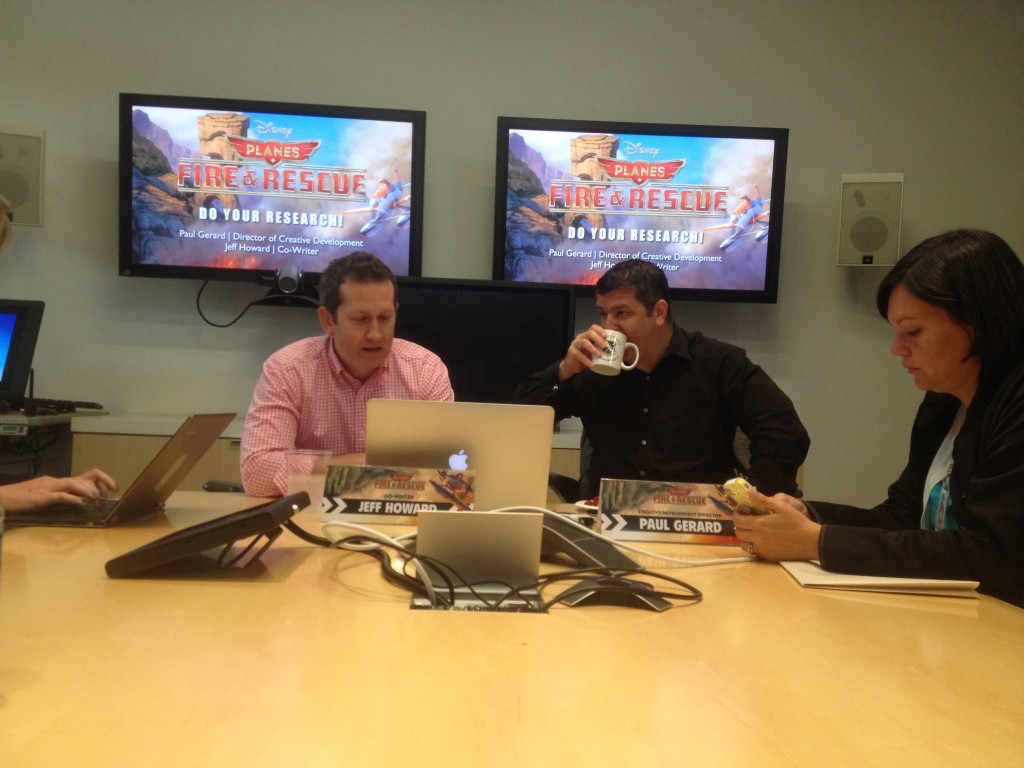 10 Facts from the Research of Planes: Fire & Rescue
CAL Fire was a big resource for the film makers. Considering they fight about 5,600 fires per year, I'd say they know a lot about fires.
Real terminology and tactics were used in the movie based on information received from CAL Fire.
Disney artist's got a first hand look at a real forest fire during their research, which in turn helped them to make improvements to the film.
While the film was in production, Disney received notes from Yellowstone National Park and Yosemite National Park to make the movie more natural and true-to-life.
Grand Fusel Lodge was inspired by Old Faithful Inn in Yellowstone National Park. Disney personnel actually went to Old Faithful Inn and did on-site research. There are many similar characteristics in the film.
The landscape in Planes: Fire & Rescue is based on real landscape from Auger Canyon.
Just like CAL Fire, there is a dispatcher in Planes: Fire & Rescue. Their job is to see where lightning has struck and then send out a helicopter to check for fire ignition points.
Scorchy was inspired by a real fire danger sign at Yellowstone National Park.
Changes were made to the barracks in the film to make it look more like real working barracks.
Aerial firefighting planes can hold up to 16,000 gallons of water and can fill up in 12 seconds by skimming lakes, reservoirs and large rivers.