I'm proud to partner with CVS/pharmacy for this #ExtraSavings at CVS campaign. Please join in the fun by posting to your own website, Facebook page or Twitter feed using the hashtag #ExtraSavings. While I am being sponsored to help lead this campaign, all opinions expressed about CVS/pharmacy are my own, and all product claims or program details shared should be verified at CVS.com or with the appropriate manufacturers.
We are in the middle of summer and my kids want to do nothing more than spend every waking moment in the pool. Ideally, I'd love to be able to sit by the pool while they're jumping and splashing, but it's just not possible. But every time I can, we head to the pool for some much needed fun and relaxation.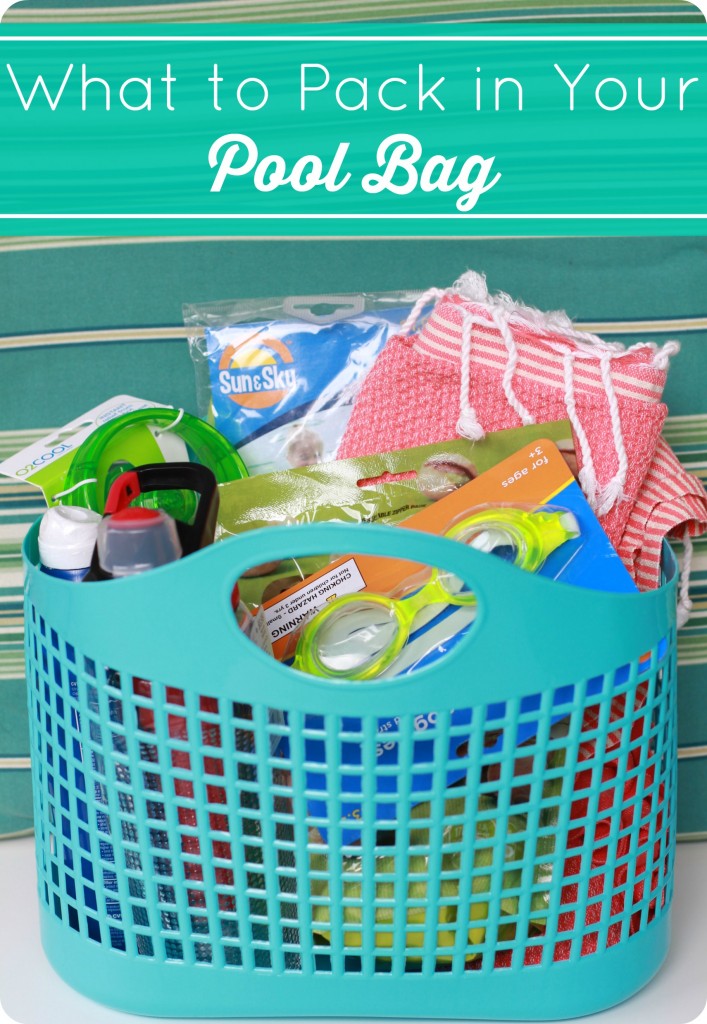 What to Pack in Your Pool Bag
First, you need the right kind of bag. Since you will be taking this bag to the pool, where it will get wet and have wet things shoved inside of it, you want a plastic, breathable bag to hold all your pool goodies. I actually bought the one shown above last summer during an end of summer sale and grabbed it for $1. So, I bought four. They've actually come in handy in other areas as well.
Keep yourself protected and cool. Since you'll be spending time outside, you'll need to remember your sunscreen. I recommend at least a 40 SPF, but if you are fair skinned or burn easily, I'd definitely go with a higher SPF. Don't forget to reapply often. Sunburns are no fun, y'all! Remember to protect your lips with a lip balm with sunscreen and moisturizer. If you won't be cooling down in the water, but rather watching from a chair (hopefully in the shade), don't forget a water misting fan and floppy hat.
Stay full and hydrated. My kids are always hungry. It doesn't matter if they just ate a three course meal or not, they're always hungry. When we go to the pool I always bring snacks and bottles of water. Packing snacks like grapes and pistachios makes everyone happy and there are no complaints of a hungry belly. Most times I just bring several bottles of water, but if I know we will be spending more than a couple hours at the pool, I usually opt for a water bottle that will keep our water cold for a longer period of time.
Have fun. Pack items you and your children can use while in the water. Goggles are always a great choice to protect your eyes from the salt or chlorine in the water and to allow you to easily find your way around under the water. Packing things like beach balls and water guns are a fun way to enjoy time at the pool.
Towels, Towels, Towels. If you don't have a pool in your backyard and you have to drive to the pool, you'll need towels for everyone. I like to bring two towels per person; one for drying and one for the car seats. I prefer lighter-weight towels that are super absorbent. I got some from France that I adore. I hope to find some more just like them in the States.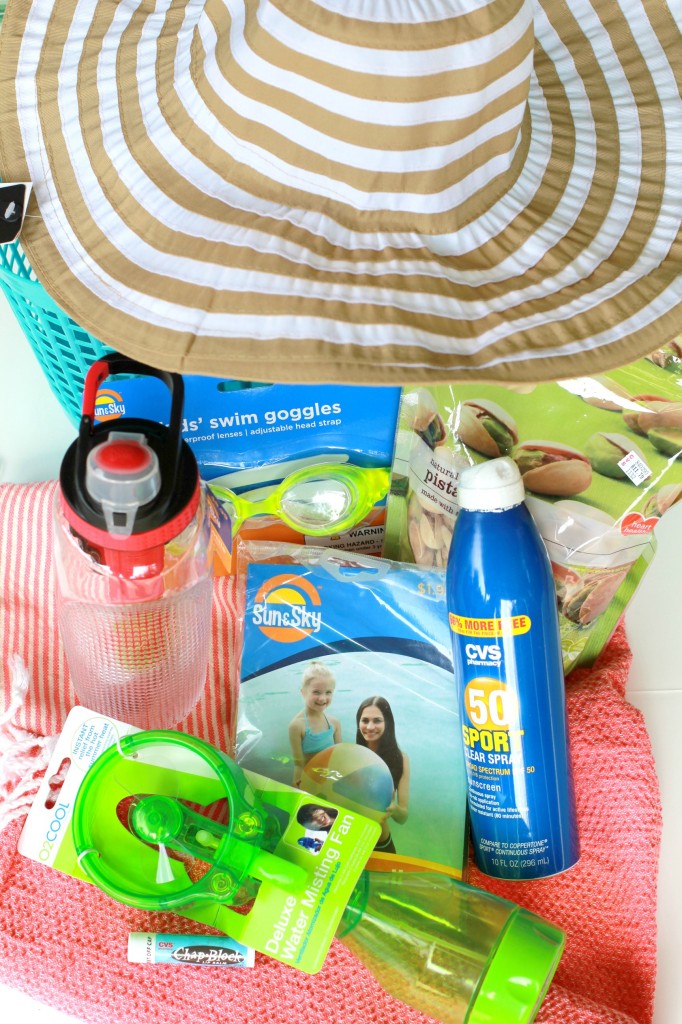 You can stock up on all your pool bag essentials and earn 2% cash back when shopping at CVS/pharmacy. The ExtraCare program allows shoppers to earn rewards on nearly everything in the store from household goods to beauty products. While you're picking up all your goodies from CVS, don't forget to visit the ExtraCare Coupon Center. You never know what will print out. Sometimes there are some gems.
I like rewarding my children with time at the pool because during the summer there isn't any where else they'd rather be. Having a pool bag ready to go at all times makes it easier on me and it helps to make sure I don't forget anything at home.
Do your kids love pool time? What one thing is a pool bag essential for you?