This is a compensated post with Vicks. As always, all thoughts and opinions are my own.
As it does every year, the cold weather brings sniffling and sneezing to my home. And once one of us brings it in, it's inevitable that we will all be wiping noses and guzzling Vitamin C. With five people in our home, it's so important that we learn how to stay healthy during cold & flu season.
This cold and flu season I'm partnering with Vicks as part of the Vicks Ambassador Network to provide timely content on what's going on around us. And according to the CDC, cold and flu incidence is spiking in Texas right now (EEK – that explains the sniffling and sneezing over the last couple of weeks). Since my family does not get the flu shot (just a personal preference), we are always extra careful during flu season. But that doesn't mean that we don't occasionally get the sniffles. In fact, last week right before Christmas, my youngest son and my husband had it the worst and I felt terrible for them. And on Christmas Eve, we received a package from Vicks that included DayQuil and NyQuil Severe. It couldn't have come at a better time for my husband.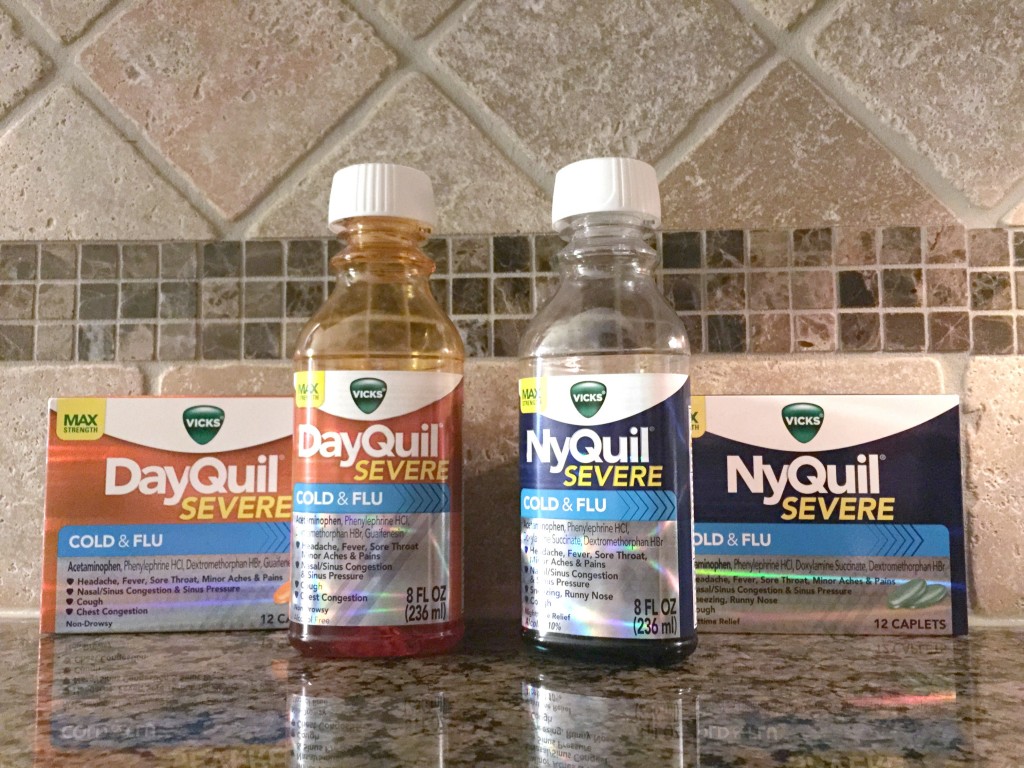 When I'm sick, it's nearly impossible for me to feel like myself. All I want to do is lay around, bundled up warm, and left alone. Thankfully most times that's possible. For my husband, it's not. His job requires that he be there regardless of how he's feeling. And in the 12 years he's been working there, he's only used one sick day. When he's feeling ill, he trusts brands like Vicks to help him power through his day. With DayQuil and NyQuil Severe containing maximum strength ingredients, it helps to relieve the worst cold and flu symptoms. Among over the counter flu and cold medicines, no other nighttime formula relieves more cold and flu symptoms than NyQuil Severe, and no other non-drowsy medicine relieves more cold and flu symptoms than DayQuil.
Although we occasionally pick up the cold bug (like they did last week), for the most part we are a very healthy family and I think it's because we are diligent about our routines to make sure we aren't picking up germs from outside sources.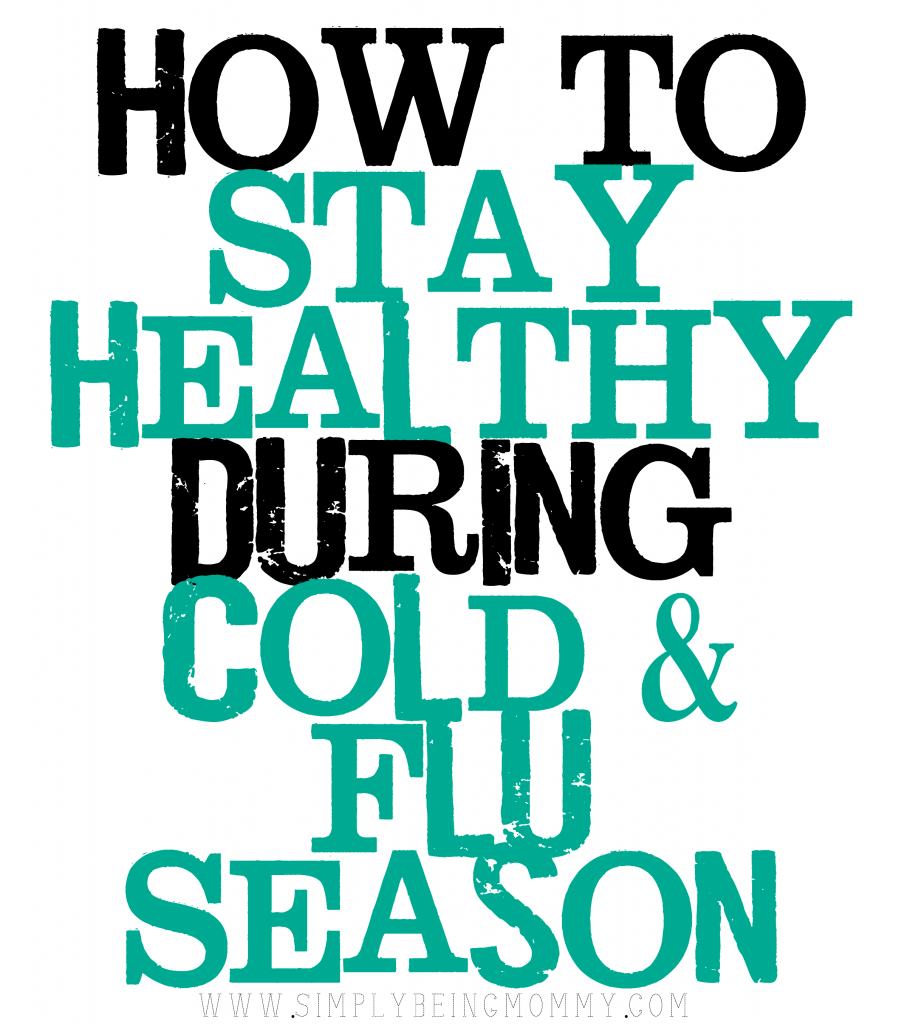 How to Stay Healthy During Cold & Flu Season
Wash Your Hands. A lot. I can't stress how important this is. Your hands touch everything. Simply by washing your hands as much as possible with soap and water for 20 seconds, you will remove the germs from your hands. Make sure to remember the backs of your hands, between your fingers, and underneath your fingernails.
Sanitize. My children take turns sanitizing the door knobs, light switches, refrigerator & freezer doors, banisters, etc. Anything that is touched on a daily basis is wiped with a sanitizing cloth frequently.
Eat Healthy. A healthy diet is important to overall health. Eat the colors of the rainbow and show your children that fruits and vegetables should always be included in each meal. If you teach them young, they are more likely to eat them when they're older. People are always surprised that my children eat so many vegetables. I honestly think it's because we started them so early on in their lives. Now it's just like second nature to them.
Take Vitamins. In addition to eating healthy, take a daily multivitamin. I'm more diligent with my children with this part, but I know I should be taking one as well. I do take a daily Vitamin C and Vitamin D supplement, but I often forget about the multivitamin.
Rest. Make sure your body is getting the rest it needs each night. If your body is tired and worn down, it may be more vulnerable to an attack by germs or a virus. Try to get 8 hours of sleep each night.
Overall, my family is incredibly healthy. We've never had the flu (fingers crossed) and the occasional sniffs and sneezes we encounter are easily remedied by over the counter medications. I think it's so important to teach our children how to properly wash their hands, eat a healthy diet, and keep a clean home. Not only is it teaching them life skills for the future, it keeps sickness out of the home as much as possible.
How do you stay healthy during cold & flu season?