Besides spending more quality time with my family, the festive flavors are my favorite part of the holidays. From pumpkin and apple in early fall, to peppermint and pecans in the winter, the festive flavors of the holiday season are guaranteed to get you in the holiday spirit.
This holiday season, Denny's is offering a limited time menu featuring our favorite festive, holiday flavors. As families come together this holiday season, they can enjoy three new dishes and a few returning favorites no matter the time of day. Since Denny's is always open, you can enjoy the entire menu whenever the craving hits. Yes, even at 2am!
Denny's Holiday Menu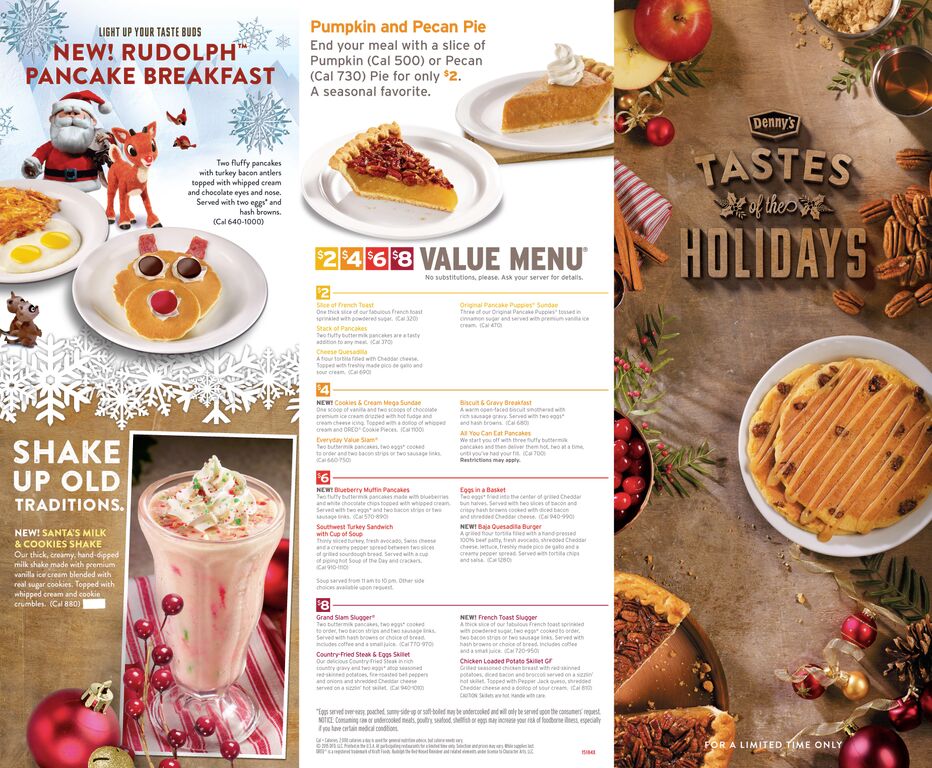 Whipped cream, cookie crumbles, pumpkin and pecan pie, oh my! Denny's holiday menu is filled with flavors that will delight the taste buds.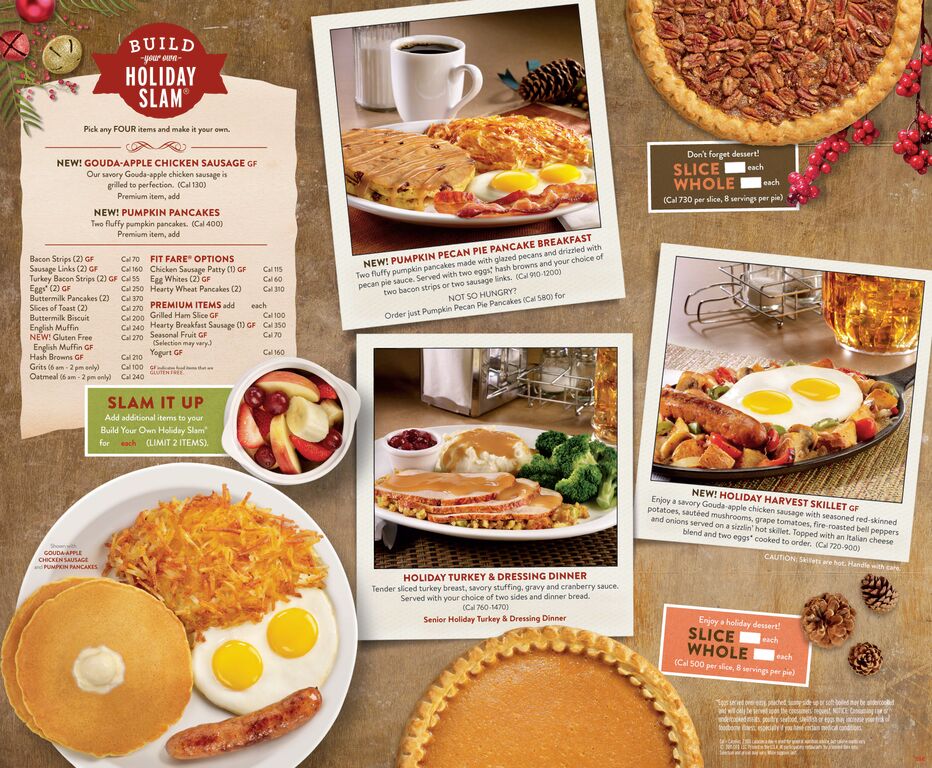 The limited time menu will be available at Denny's location nationwide until January 6, 2016. That gives you plenty of time to sample all the seasonal favorites!
Limited Time Menu Items
New! Rudolph Pancake Breakfast: This fun breakfast item is inspired by the lovable character featured in the classic TV special, Rudolph the Red-Nosed Reindeer. The dish includes two fluffy pancakes topped with turkey bacon antlers, whipped cream, chocolate eyes and nose, and is served with two eggs and crispy hash browns.
New! Pumpkin Pecan Pie Pancake Breakfast: These fluffy pumpkin pancakes, made with glazed pecans and drizzled with pecan pie sauce, offer fall flavors with every single bite. These pancakes are served with two eggs, hash browns and a choice of two bacon strips or sausage links.
New! Holiday Harvest Skillet: Ready to add some sizzle to the season? Hearty gouda-apple chicken sausage is served on a bed of seasoned red-skinned potatoes, sauteéd mushrooms, grape tomatoes, fire-roasted bell peppers and onions, and is topped with an Italian cheese blend and two eggs cooked to order.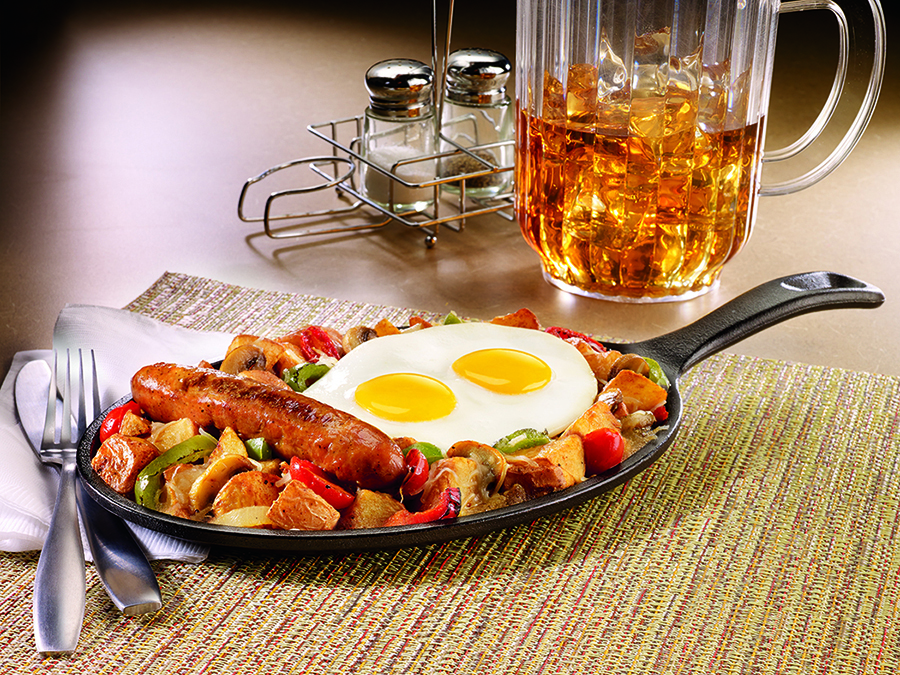 Seasonal Favorites
Build Your Own Holiday Slam: Denny's signature dish has been given a seasonal twist with two tasty new additions – premium Gouda-Apple Chicken Sausage and deliciously fluffy Pumpkin Pancakes. Diners can pick any four of their favorite items to make their own unique Holiday Slam starting at just $5.99.
Holiday Turkey & Dressing Dinner: This traditional favorite features the finest tender sliced turkey breast, savory stuffing, gravy and cranberry sauce, served with a choice of two sides and dinner bread.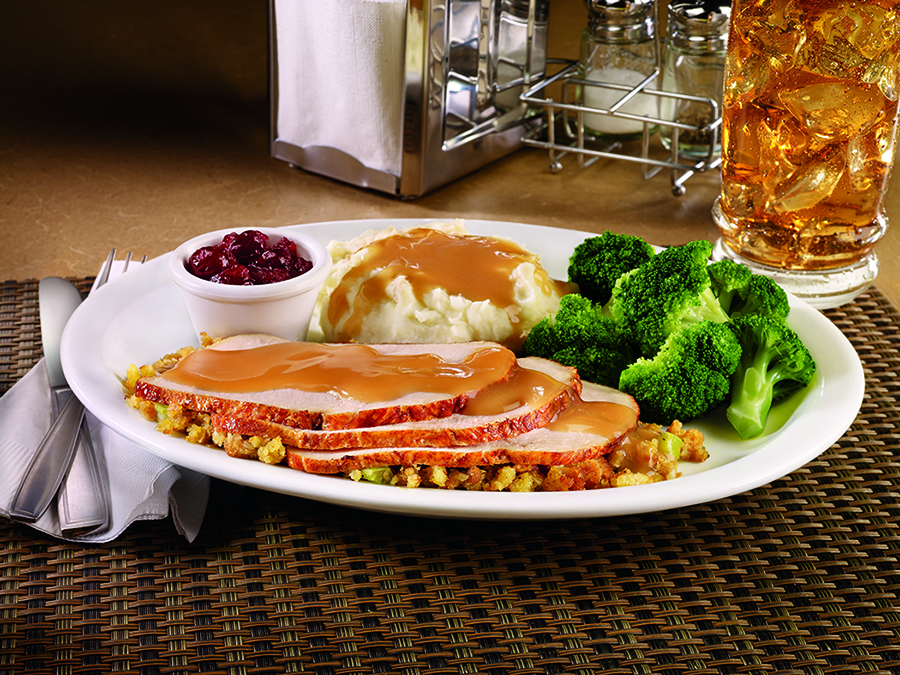 For Your Sweet Tooth
The new Santa's Milk & Cookies Shake is a special, cold treat made with creamy, vanilla ice cream milk shake, blended with tasty sugar cookies and topped with whipped cream and more cookie crumbles. Or if you're looking for something more traditional, you can order a slice of Pumpkin or Pecan pie for just $2. If a slice won't do, order the whole pie for just $8.99! And  just like the regular menu, you can enjoy these festive flavors in-store or to-go at any time of day.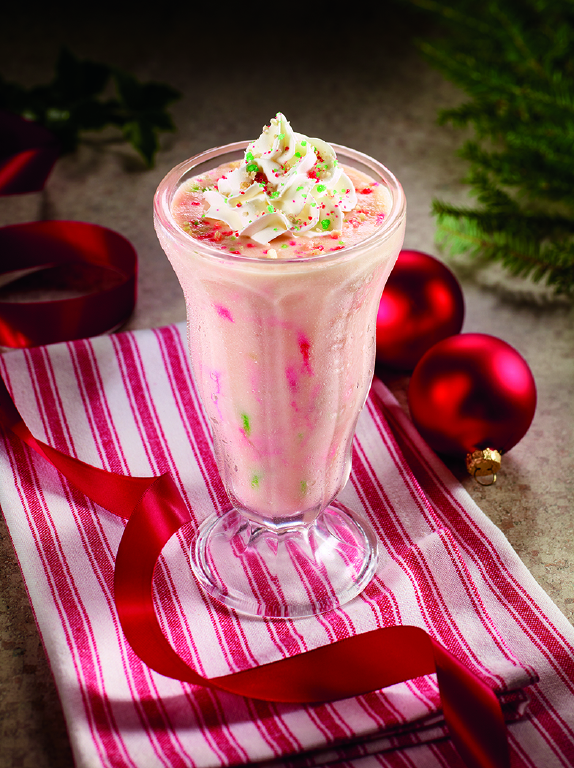 This holiday season when you're in the mood for some seasonal flavors, check out Denny's holiday menu! And don't forget to pick up this super cute, limited edition Rudolph the Red Nosed Reindeer cup! Seriously, how cute is this cup y'all?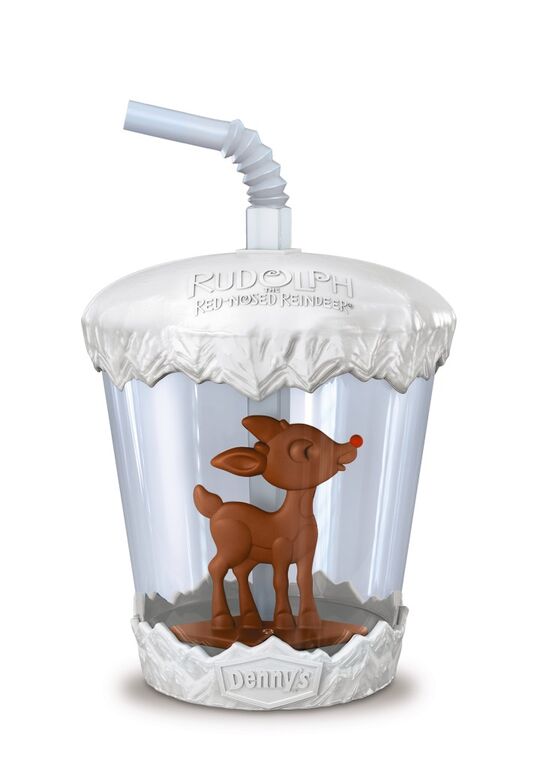 What's your favorite item on Denny's holiday menu?