This is a sponsored conversation written by me on behalf of Nature's Recipe®. The opinions and text are all mine.
My dogs, y'all. Some days I can't live without them, and other days I'm asking myself what the heck I've got myself in to. But there is something about those furry little devils that makes me just love 'em to pieces. And when you something something so much, you can't help but to spoil the heck out of them. It's easier now that Nature's Recipe dog food is available at Walmart.
Oakley is my Black Lab and he is 3 years old. He's such a great dog. He's so gentle and patient with my three children. The best dog I've had — really! He's just a big 'ole baby and I totally love it. He's been known to jump up and sit in my lap like a 5-lb Chihuahua. He honestly has no clue that he's almost 90 lbs.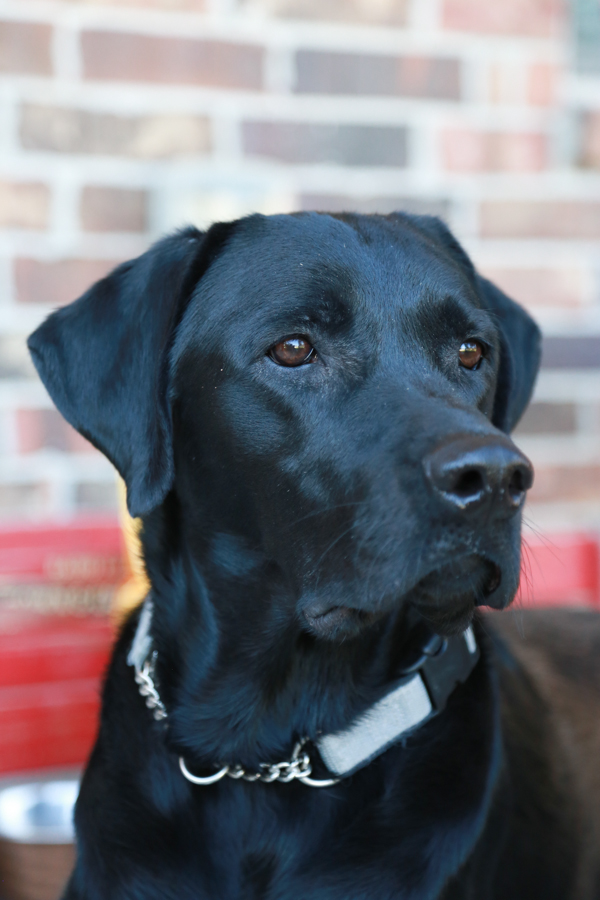 And well — then there's Lola. She's a German Shepherd and is about 6 months old. She causes almost all of the problems around here. She makes me question the decision to get her almost every single day. No joke. But then she has these spectacular moments of calm and normal-ness and I think I can almost see what she might be like when she's an adult and I decide it's all worth it — hopefully.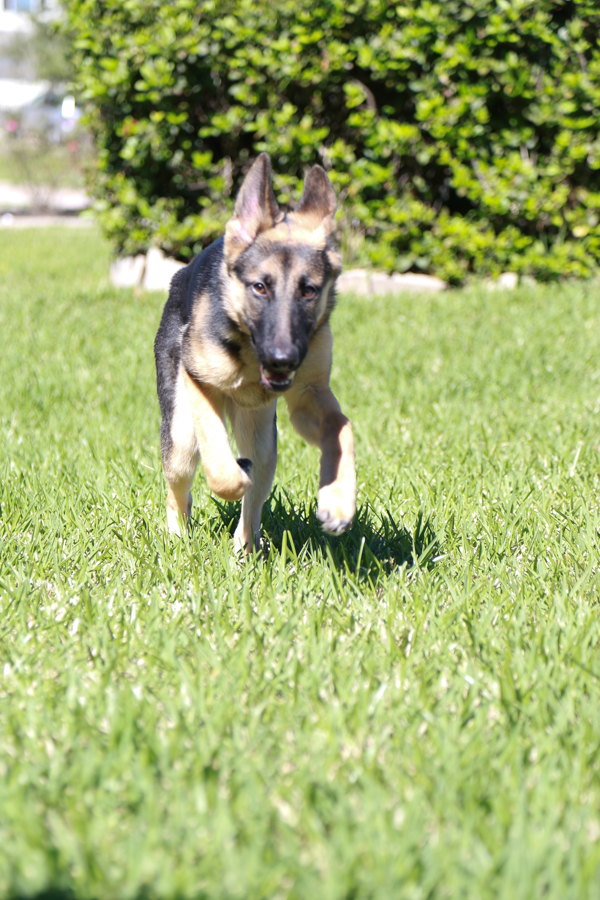 This is the best picture you're going to get of Lola. She doesn't hold still long enough for me to get anything else. But it's a perfect depiction of her. Always busy doing something. Almost like my kids were when they were toddlers.
Because I know that what they eat really does matter, I try to feed them a healthy diet that consists of dry kibble and some safe raw fruits and veggies on occasion. They've been known to pick up something they weren't supposed to eat on occasion while out on a walk, but for the most part we are pretty strict about their diet.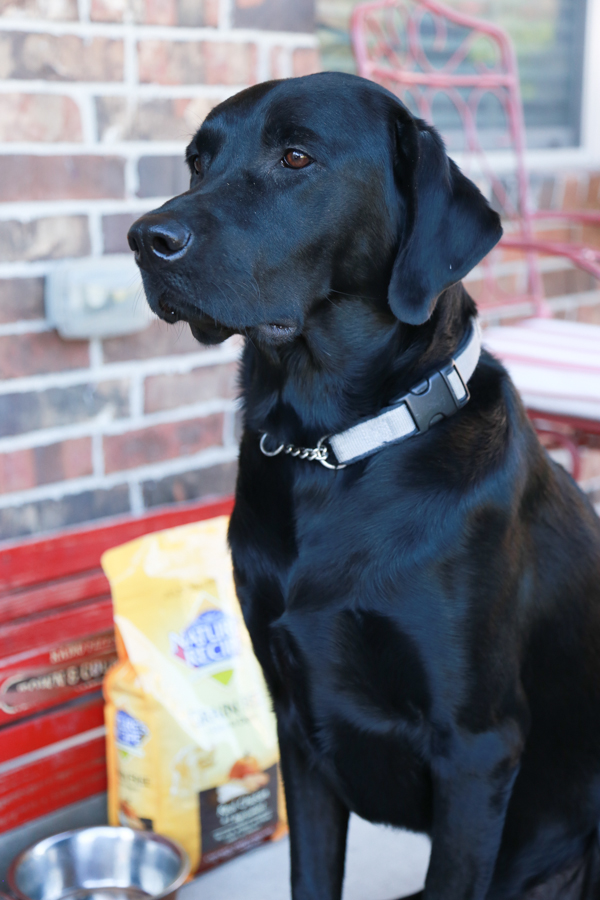 At least my hubby and I are. The kids, however, are a different story.
Nature's Recipe Dog Food
Buying a high-quality protein (no poultry by-product meal), no corn or wheat dog food that doesn't contain any artificial flavors or preservatives is important to me and it just got easier. You can now purchase Nature's Recipe dog food, it's new at Walmart for a low and convenient price. It's no longer necessary to make multiple stops. You can pick up your dog's food when you're doing your normal, household shopping at Walmart.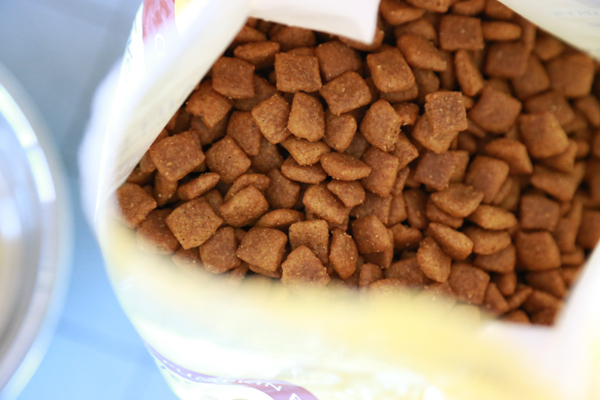 Nature's Recipe dog food is a healthy meal option for both puppies and adult dogs. There are several varieties available including selections with chicken, salmon, venison, and duck. The recipes are purposefully created with ingredients from nature to provide exactly what your dog needs to feel like his most vibrant self, each and every day.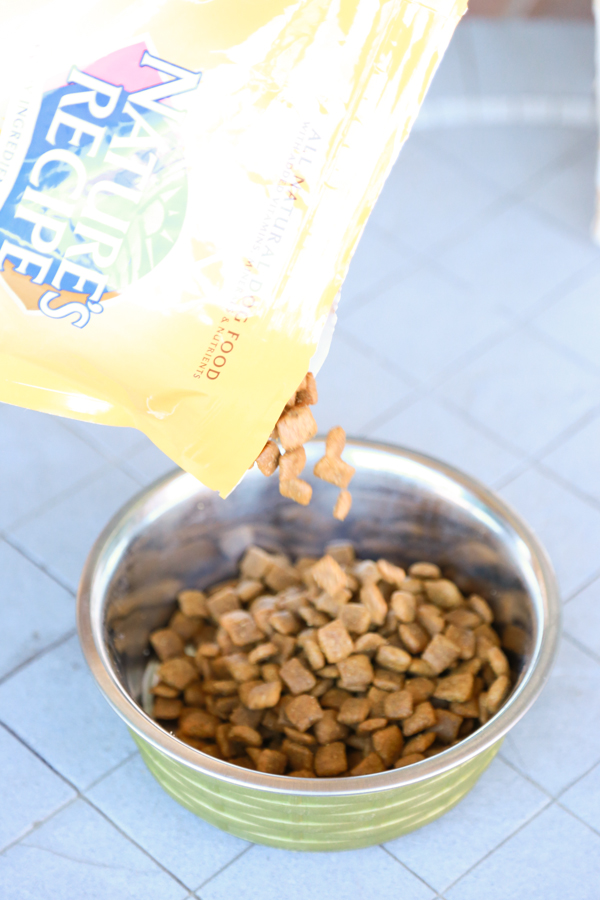 We buy the Nature's Recipe Grain Free Chicken and as you can see from the photos the kibble is small, uniform-sized pieces. It makes it perfect for my older and younger dog. Plus, I love knowing that they're eating a dog food that allows them to live their life to the fullest.
They like it so much I even use the kibbles so that they'll do tricks for me.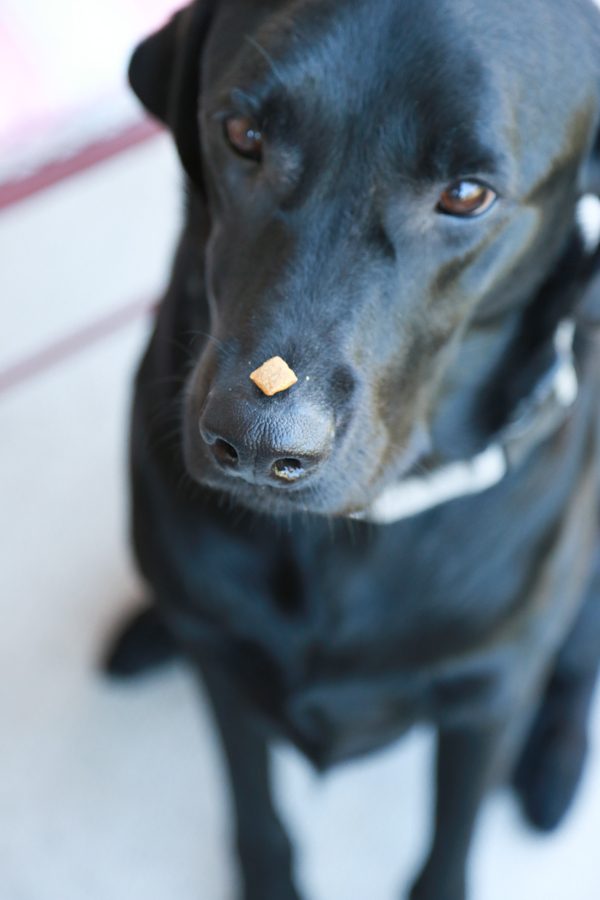 Well, Oakley does tricks. Lola — um — yeah, I'm still working on her.