This is a partnered post with Target. As always, all thoughts and opinions are my own.
Hosting a soccer party? Here are some are tips for making an Easy Soccer Tablescape.
Before kids, tailgating was kind of cool. Hanging out with friends in the back of a truck, rooting on our favorite team. But when there are kids in tow, tailgating is more work than it is fun. That's why homegating is so popular among families with children. You still get to hang out with friends, root on your favorite team, but in a much safer environment.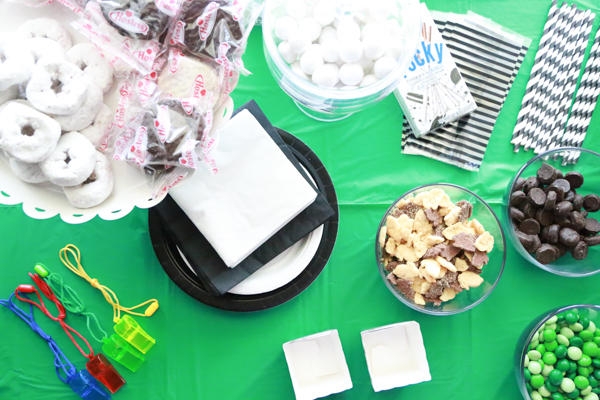 When I host parties for friends and family, I like to keep things simple, affordable and fun. To me, I don't see the point in spending an exorbitant amount of money on something that is meant for simple fun. So for me, I like to find ways to use colors and themes to add to our celebrations. Like I did with this Easy Soccer Tablescape. I used black, white, and green colors to create a tablescape that screams soccer without actually having any soccer balls.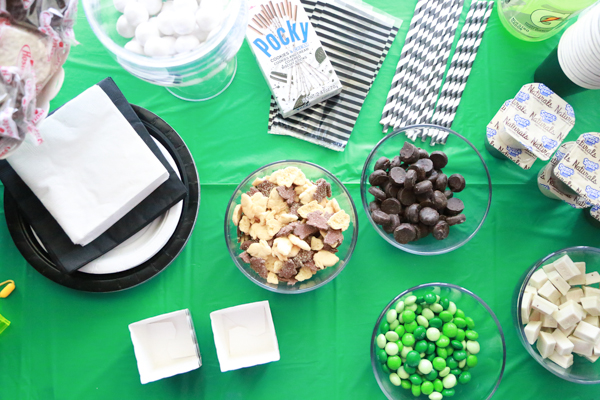 By using different patterns, varying hues of green, and things that can be purchased from my local Target store, I was able to create this Easy Soccer Tablescape for our upcoming homegating party for the Major League Soccer All Star Game. I was able to purchase almost everything that I needed to create this Easy Soccer Tablescape at my local Target store.
Easy Soccer Tablescape
You can create a classy soccer tablescape with just a little bit of imagination and inspiration. I took inspiration from a soccer field. When I thought about the things I would see at a soccer game, the green of the grass, and the white and black of the soccer ball immediately came to mind. I decided to go that route and create an Easy Soccer Tablescape using the colors of those elements.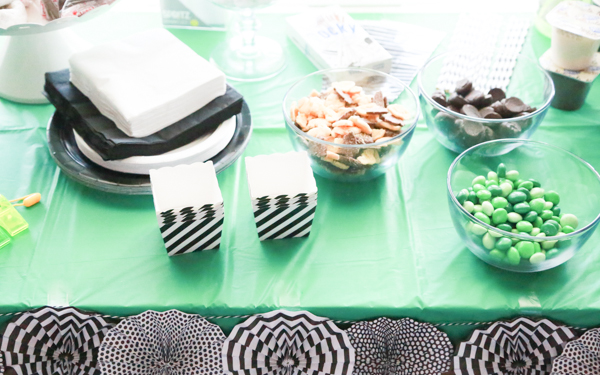 As I was walking through Target, I looked for ALL THE THINGS green, white, or black. I was a little lenient and as long as it closely resembled any of the three colors, I purchased it.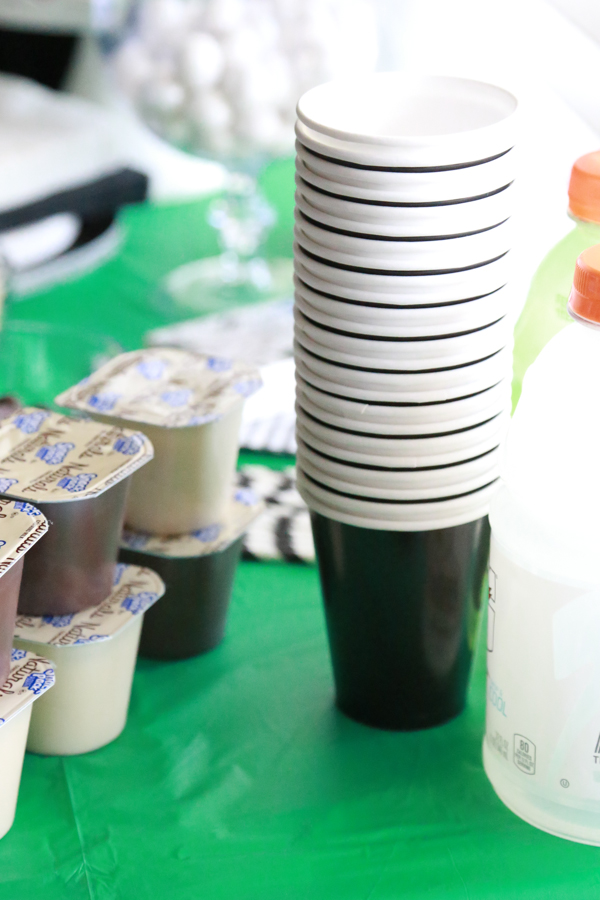 Since food and snacks are a large part of any party, I stocked up on everything I could find in these color hues.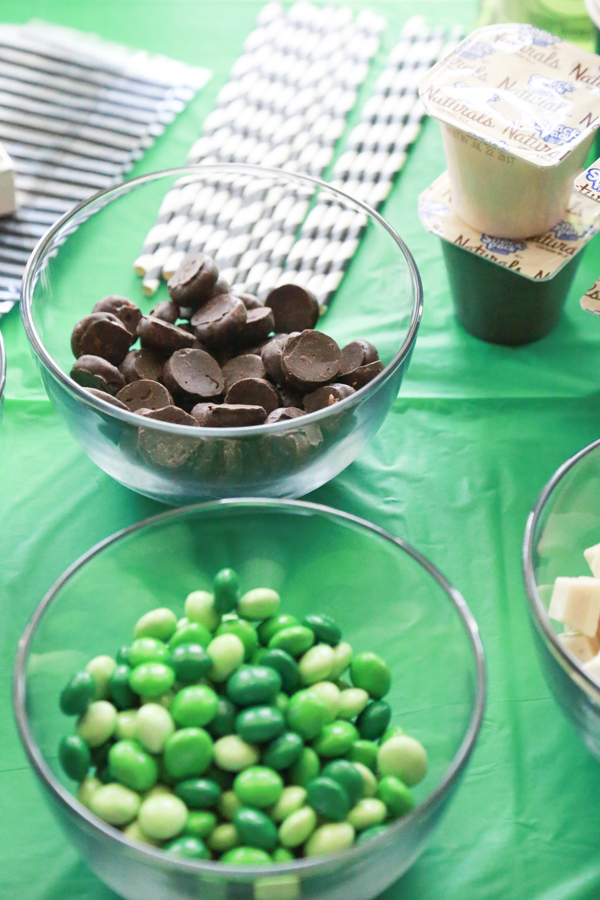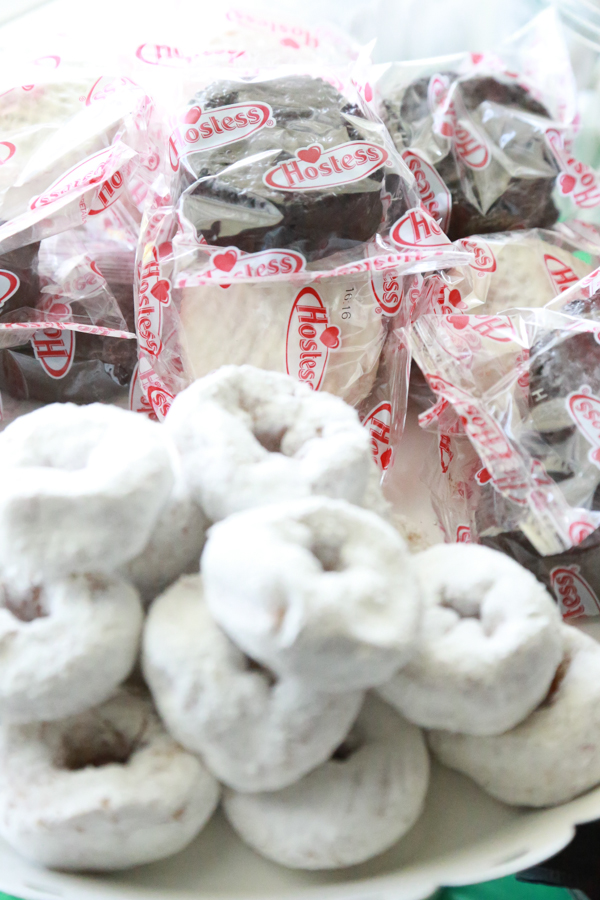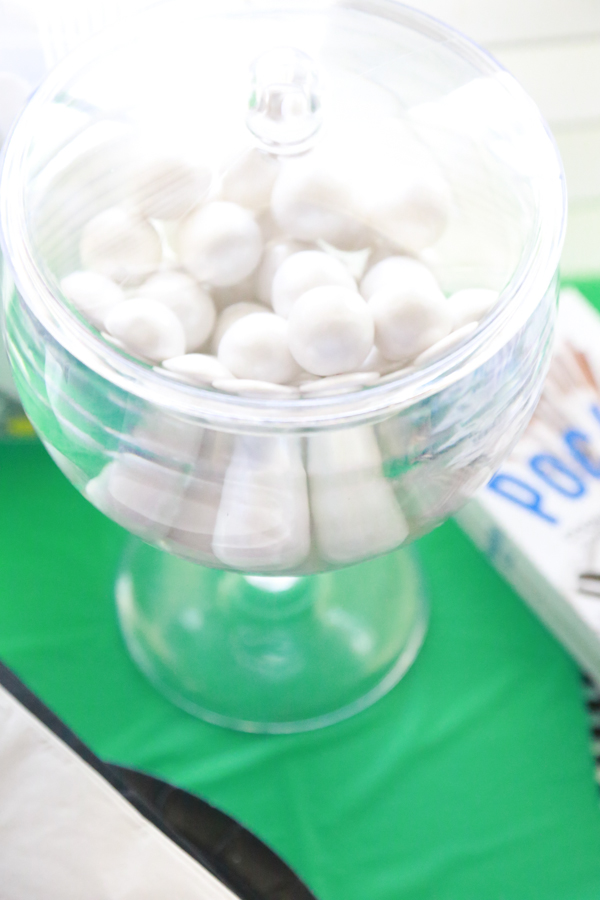 I'm sure everyone in Target must have thought that I feed my kids ALL THE SUGAR. My basket was filled with green, white, and black everything!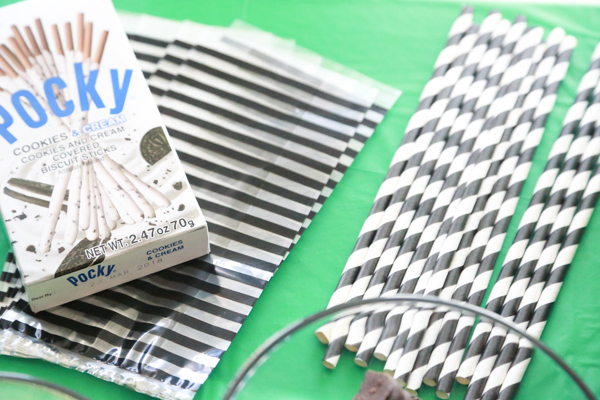 From black & white striped straws, to black & white striped bags for take home treats, to black & white Pocky sticks, I had a blast searching out things that would fit my soccer themed tablescape.

I'm in love with this soccer themed tablescape. It was so EASY to create and I love the different textures, patterns, and shapes. I know everyone is going to love snacking while watching the All Star Game.
This year Target made a major investment in U.S. soccer that marks their largest-ever push into team sports. In fact, Target announced at the beginning of the year that it will be an Official Partner of Major League Soccer. With this, Target has a fast-growing soccer product assortment. Sales of soccer-related items such as soccer balls, shin guards and goals rose 10% during 2016, faster than any other sporting-goods category. Additionally, Target sold one million soccer balls in 2016.
Are you planning a soccer party this year?