This is a sponsored post written by me on behalf of Skinner® pasta. As always, all thoughts and opinions are my own.
When it comes to family favorites, Mac and Cheese tops the list. There's something special about yummy pasta smothered in a creamy cheese sauce. But there's something even more special about showing your state pride when making one of the family's favorite dishes. This homemade Cheesy Texas Mac and Cheese is creamy, it's cheesy, and it's delicious!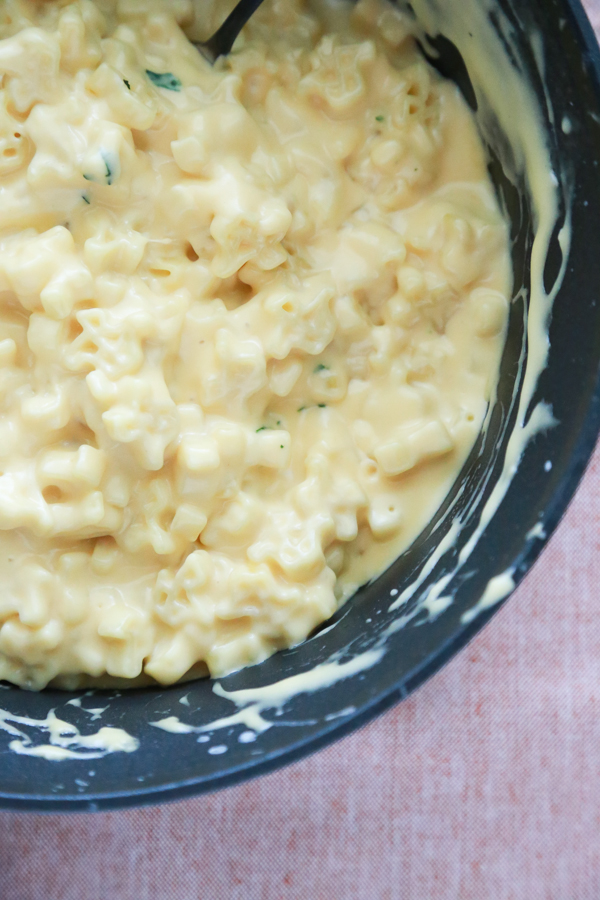 Texans are a proud bunch. We love our state and we like to show it. We love everything Texas-themed and Skinner® Texas Shaped pasta is no different! It's so much fun and the kids get a kick out of the Texas-shaped pasta. Whether you're entertaining some friends or just cooking for your family, it's the PERFECT base for all your pasta dishes.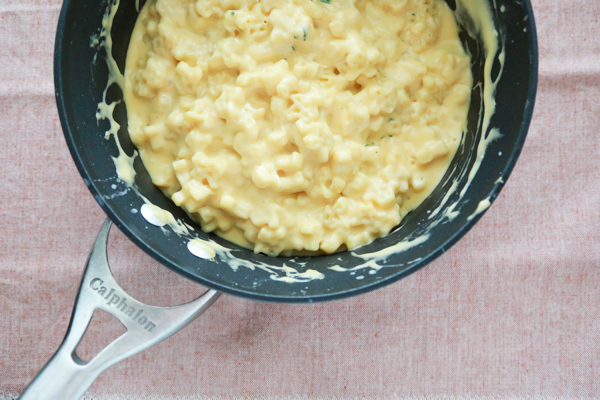 Pasta makes me smile. It fill my family's bellies with goodness, it reminds me of home, it takes me back to places I've been, and it takes me to new places I want to go. Pasta is friendly and makes people smile. Just like the people of my great state.
Cheesy Texas Mac and Cheese

Cheesy Texas Mac and Cheese
Ingredients
2 1/2 tablespoons unsalted butter
2 1/2 tablespoons all purpose flour
2 cups milk
1 teaspoon Kosher salt
1/4 teaspoon ground mustard
2 cups Skinner Texas-shaped pasta
1 1/2 cups sharp cheddar cheese shreds
1/2 cup 3 Cheese Italian Blend (Parmesan, Asiago & Romano)
parsley, optional, for garnish
Instructions
Cook pasta according to package instructions in a large pot of salted water. Cook until desired firmness, drain and return to pot. Set aside.
Heat milk in a microwave safe bowl until hot, but not boiling.
In a heavy bottomed sauce pan, melt butter over medium heat. Whisk in flour and continue to cook, whisking consistently, until it turns light brown in color. Remove from heat.
Slowly pour in hot milk while whisking constantly. The mixture will become very thick at first, but will begin to thin out as you add more milk. Once all the milk is added and mixed well, return the pot to heat and cook, whisking constantly, another 4-5 minutes, or until the mixture thickens. To test, dip a spoon into the mixture. The sauce should coat the back of the spoon. Run your finger through it and if the line from your finger remains, the mixture is ready. Stir in salt and ground mustard.
Adjust heat to low and add cheeses, stirring to melt. Once cheese is melted completely, add cooked pasta and stir until completely coated and heated through. Sprinkle with parsley and serve.
When I make this Cheesy Texas Mac and Cheese, it's a fight with the kiddos to see who can hurry up and get a second helping before it's all gone. It's that good, y'all, especially if you LOVE a CREAMY and CHEESY Mac and Cheese.

I like using Skinner pasta in my pasta dishes because it tastes great and it is easy to cook with. It has also earned Non-GMO Project Verification on its most popular pasta products. With Skinner pasta being friendly on the wallet, it's no surprise it is the #1 selling pasta in Texas. What can I say, Texans love Skinner!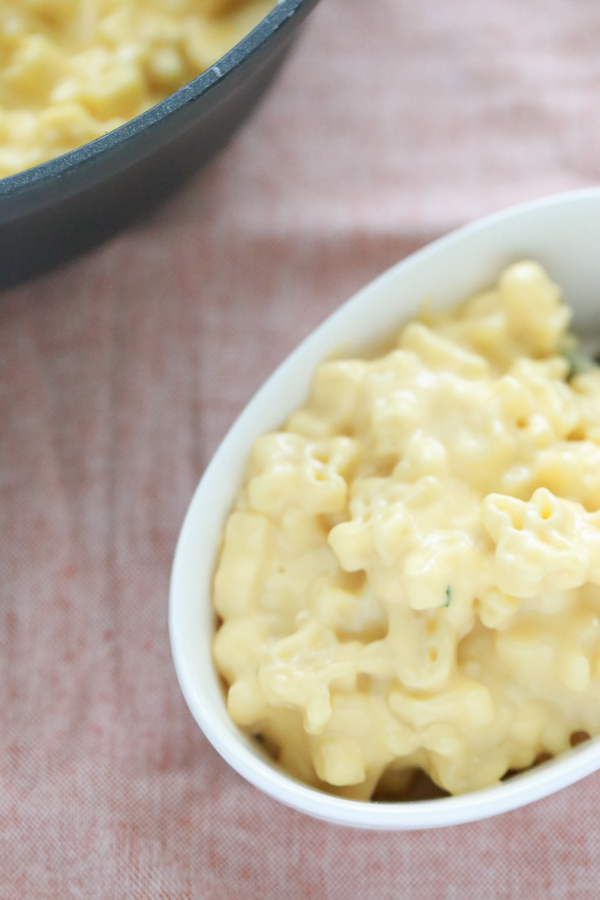 The variety of pasta products available make Skinner perfect for weeknight meals or special occasion dishes. Because everyone is deserving of great tasting pasta, Skinner is inclusive of everyone because it is budget friendly. Visit skinnerpasta.com for a variety of Skinner pasta products and recipe ideas.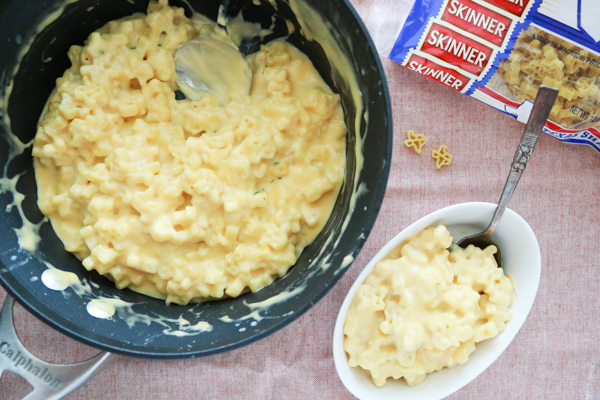 This is a sponsored post written by me on behalf of Skinner® pasta.