It's hard to know truth from fiction when companies put whatever they want on the products they sell. As the old adage goes, if it's too good to be true, it probably is. The truth about Bang is quickly becoming a popular topic, as there are eight active lawsuits against the company that makes Bang.
The Truth About Bang
I'm sure by now you've heard of the popular energy drink, Bang. It lines the shelves with other drinks in its category. With flashy packaging and a large variety of flavors, Bang Energy Drinks quickly became popular among my group of friends.
Although Bang was more pricey that it's competitors, we bought Bang because of the claims on its cans. We thought because of the packaging, the claims had been backed up with proper testing and research, just like thousands of others.
When I started hearing about the lawsuits and false claims of the company, I ditched it. Now I want to get the word out to everyone that what they're drinking isn't actually what the company is claiming it to be.
We deserve the truth, right?
5 Truths About Bang
Bang DOES NOT contain creatine, much less a special or enhanced form of creatine. What Bang has called "Super Creatine" as marked on their packaging, is chemically different from creatine. Some testing has shown that it is actually not creatine at all. Barker v. VPX, 1:18-cv-06898, Dkt. No. 1 (N.D.Ill.) (Citing tests showing no creatine in Bang)
Bang's own research indicates that what it calls "Super Creatine" will likely not have the same effect on the human body that real creatine does. Their own research also states that "no formal" studies have been done on health effects of what it calls "Super Creatine", meaning no one knows what effect it has on the body, if any.
Bang DOES NOT have a valid patent on "Super Creatine". The United States Patent & Trademark Office has rejected or cancelled all claims on Owoc's patent for "Super Creatine". Even though Bang shows a patent ribbon with number on its packaging, the United States Patent & Trademark Office has rejected that patent. Jack Owoc, VPX Sports CEO, continues to mislead the public regarding this patent.
Bang CANNOT reverse mental retardation. The simple truth is Bang DOES NOT and CANNOT reverse any type of mental disabilities.
Bang CANNOT help cure Alzheimer's, Parkinson's, Huntington's or other forms of dementia.
Bang only contains minimal amounts of BCAAs and very little CoQ10. Testing of Bang confirms BCAAs and CoQ10 in amounts significantly lower than those shown to have any type of meaningful impact on the body. Tests confirm .15 BCAA grams per can which is 100 times lower than the amount tested in research cited by VPX Barker v. VPX, 1:18-cv-06898, Dkt. No. 1 (N.D. Ill)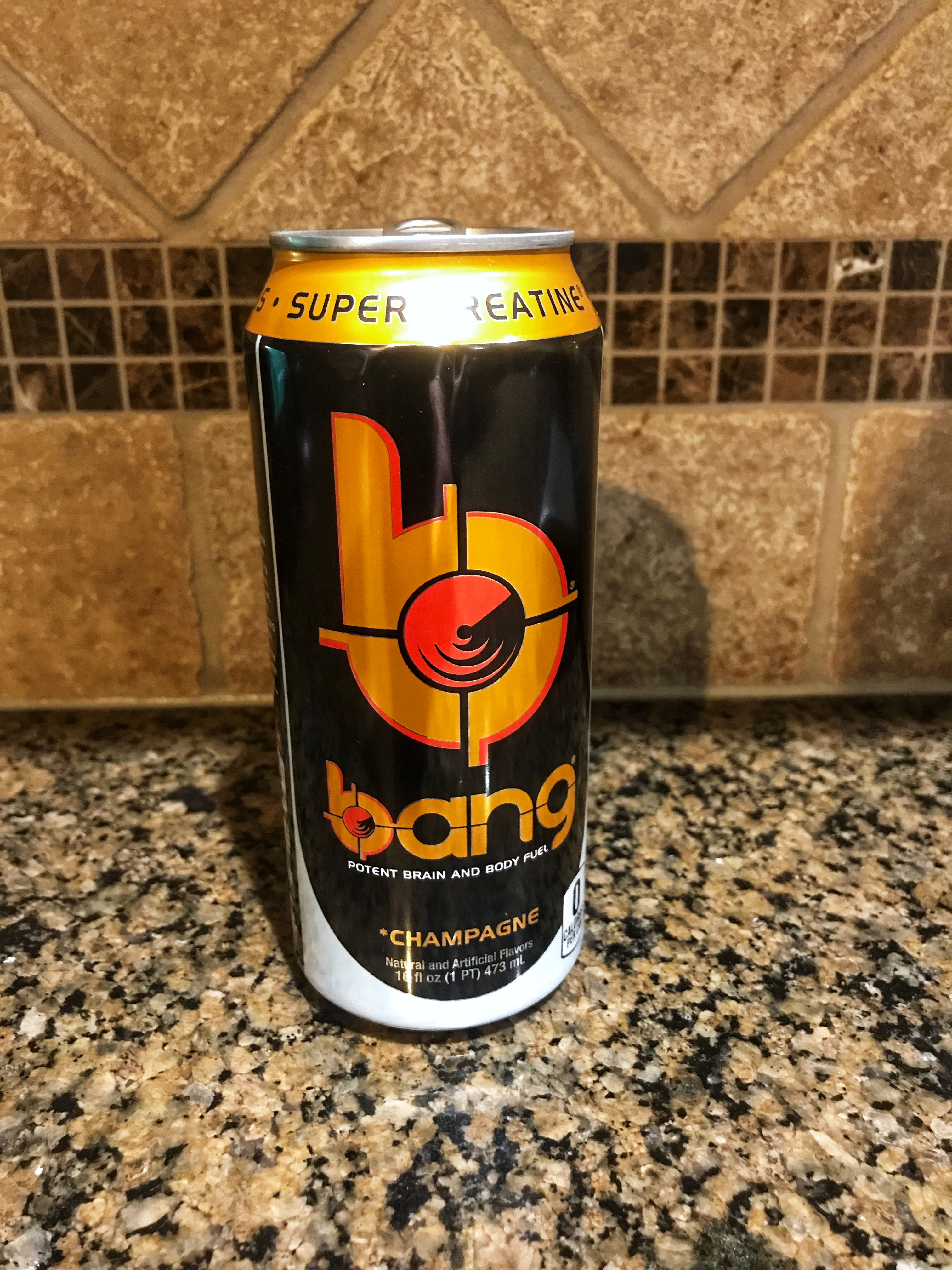 As consumers buying his products, we need to be aware of these false claims by VPX Sports CEO, Jack Owoc. We need to rally together to call attention to the FDA to investigate Bang Energy and prioritize the case to help protect consumers. Knowing that there are ingredients in Bang Energy Drinks that have not been tested for their safety in humans is scary. We need the FDA on our side.
This case is a prime example of why titles don't really matter. While VPX Sports CEO, Jack Owoc, claims to be a Chief Scientific Officer, his qualifications for that title come from his past as a high school science teacher. I'm not saying that alone disqualifies him, but surely there should be more qualifications when claiming to make a "new creatine peptide" called "Super Creatine."
Listen, I'm not trying to scare you. I'm not trying to make you think like me. I'm just trying to tell you the truth about Bang. In fact, I don't want you to take my word for it. Visit thetruthaboutbang.com and read the different lawsuits that are ongoing. I think that as the word gets out, more lawsuits will arise. People are tired of being lied to. It's time that brands and CEO's are held accountable for false claims.