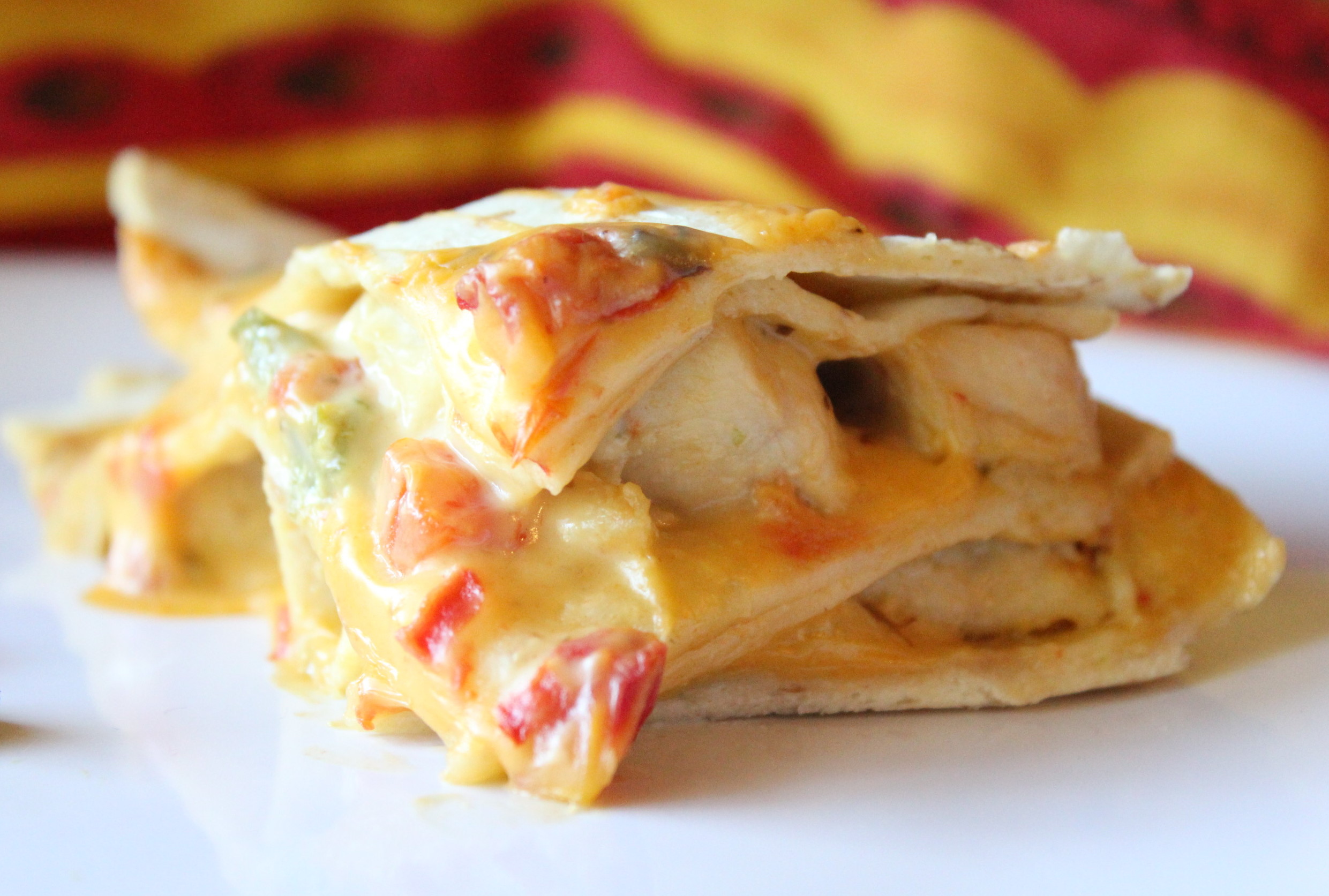 My family loves any type of food that has Mexican inspiration. You'll often find us dining out at a number of local Mexican restaurants, but when we get a craving and don't feel like getting out, it's usually either a taco or nacho night.
A couple of nights ago I was staring at VELVEETA®, Ro*Tel® and boneless skinless chicken breast and needed to come up with something that would be easy to make and that would appeal to the children. While I was brainstorming, the idea of a casserole type dish came to mind so I decided to go that route.
In the end we had a pretty fabulous Velveeta Chicken Tortilla Bake!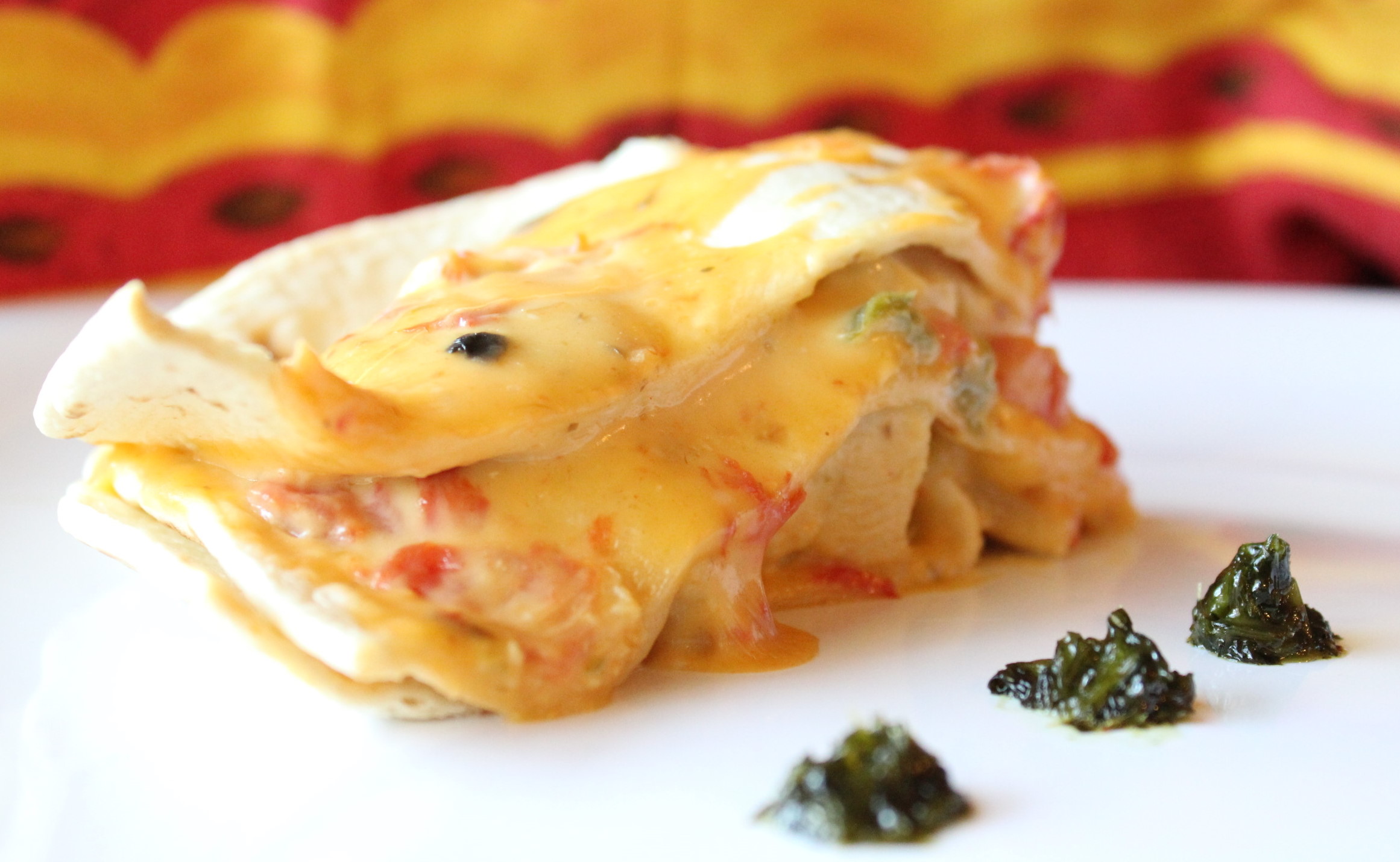 Seriously y'all, this was quite tasty. The creaminess of the VELVEETA and the heat from the Ro*Tel really go well together and make this dish absolutely exceptional!
Velveeta Chicken Tortilla Bake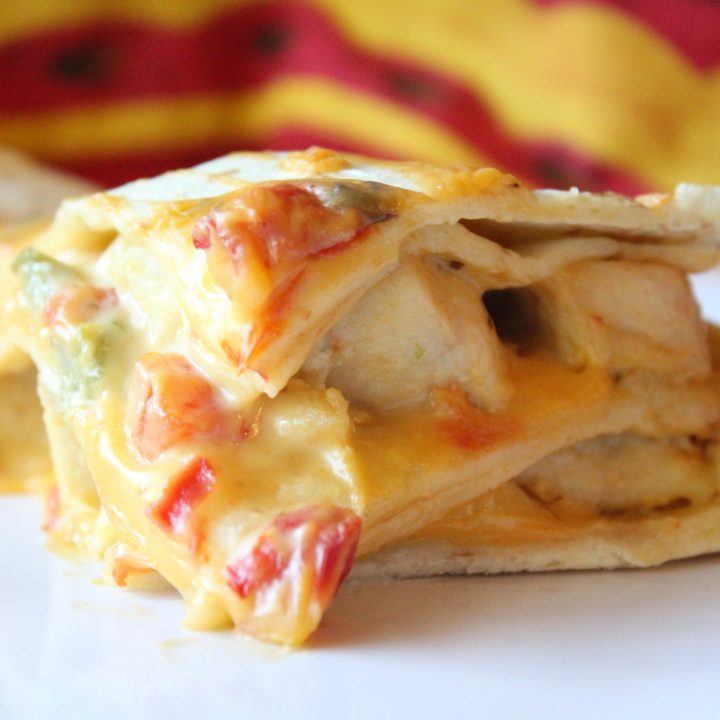 Velveeta Chicken Tortilla Bake
Ingredients
3 boneless skinless chicken breasts, cut in to 1" strips
18 flour tortillas
1 cup white onion, diced
1 cup green bell pepper, diced
1 can Ro*Tel, undrained
1 can cream of mushroom soup
1 can cream of chicken soup
3/4 lb (12oz) Velveeta, cut in to 1" cubes
1 tbsp butter
Instructions
Preheat oven to 350 degrees.
Saute onion and bell pepper with butter. Add chicken and cook until no longer pink.
Combine Velveeta, cream of mushroom, cream of chicken and Ro*Tel in a large pot on low heat, stirring frequently.
Prepare a 9"x13" baking dish with butter and line the bottom of the dish with 6 flour tortillas, making sure to overlap.
Add a layer of chicken onto the tortillas and then a layer of the cheese sauce. Repeat one more time (tortilla, chicken, cheese sauce).
The last layer should be flour tortillas topped with the remaining cheese sauce.
Bake for 40 minutes.
This is a sponsored conversation written by me on behalf of VELVEETA/RO*TEL. The opinions and text are all mine.