It's no secret that my family loves to eat. There is just something about being in the kitchen or around the table that brings us all together.
This past week was super busy for all of us since I was out of town for most of the week, so when I got home super early on Thursday morning, I knew it was going to be one of those weekends where the whole family just chills around the house and eat, eat, eat.
But although things didn't go entirely as planned, we did eat. A lot.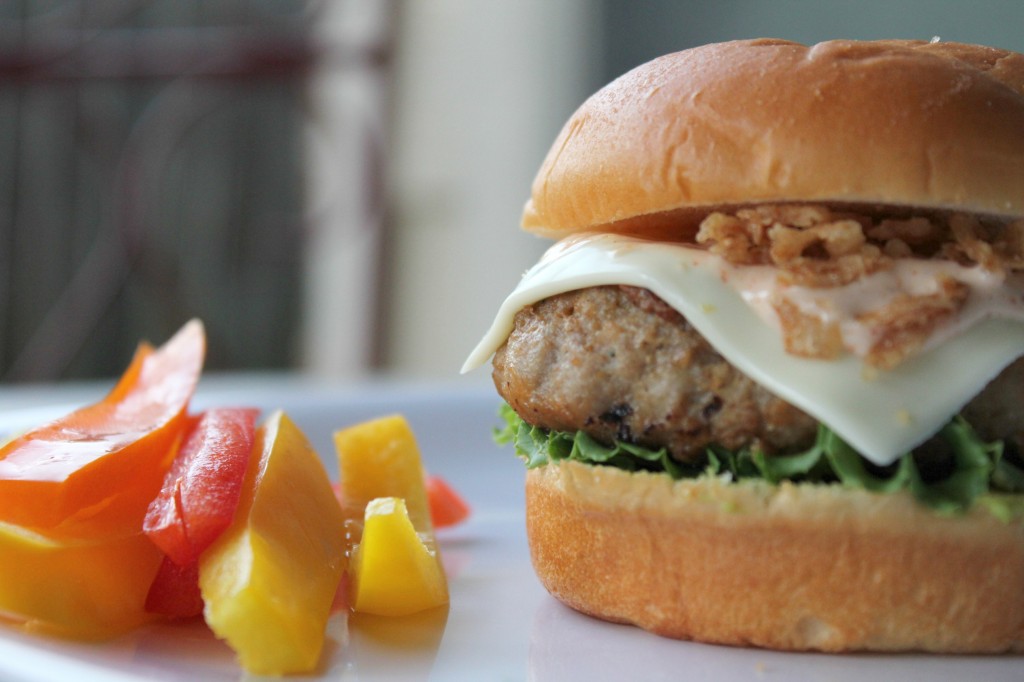 Grilling makes my hubby happy, so anytime he wants to take over the meal preparation, I happily oblige.
I mean, who am I to say no to a man who wants to cook?
One of our favorite dishes to share is burgers. They are so versatile and it's an easy, quick meal that pretty much everyone enjoys. Whether you use turkey, beef or even italian sausage, burgers are perfect for entertaining or just a family dinner in the backyard.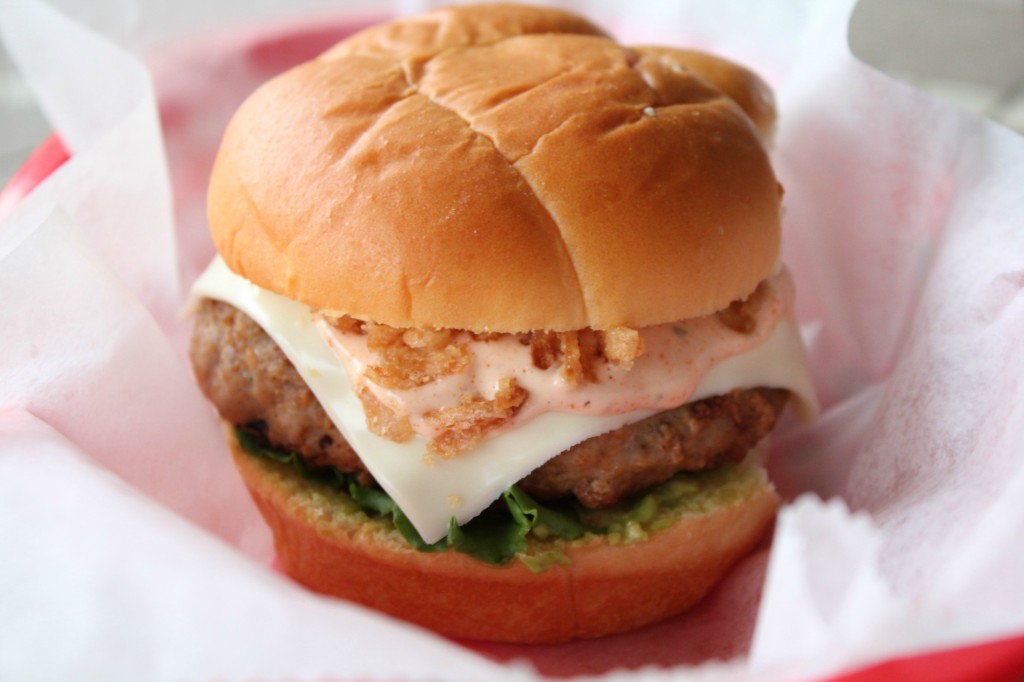 We did something really different than we normally do and it turned out delicious. We spiced up some store bought ranch dressing and even added some french fried onions. The result was a juicy burger bursting with flavor!
Author:
Crystal @ SimplyBeingMommy.com
Ingredients
1 pound ground turkey
¼ tsp garlic salt
⅛ tsp onion powder
1 egg
½ cup cheese
6 King's Hawaiian Hamburger Buns
1 avocado (optional)
¼ cup ranch dressing
⅛ tsp Tony Chachere's
¼ cup french fried onions
6 small green lettuce leaves
6 slices white american cheese
Instructions
Prepare grill and turn on medium heat. While grill is heating up, combine ground turkey meat, garlic salt, onion powder, egg and cheese. Divide into 6 equal portions and form patties. Place on grill and cook until internal temperature reaches 165 degrees.
Slice avocado in half, saving the half with the pit. Wrap tightly and store in the refrigerator. With the remaining avocado half, scoop from skin and mash. If you want you can add a little salt, but I didn't. Set aside. Prepare the spicy ranch by mixing the Tony Chachere's with the ranch dressing. Set aside.
Once the patties are done, you can begin assembling the burger. Starting from the bottom up, spread mashed avocado onto the bottom hamburger bun. Top with green lettuce, turkey patty, cheese slice, homemade spicy ranch, french fried onions and top half of hamburger bun.
The King's Hawaiian hamburger buns add a unique fluffy texture with just the right amount of sweetness. This burger was delish. We served it along with bell pepper "fries" and hummus which made for a well-balanced meal.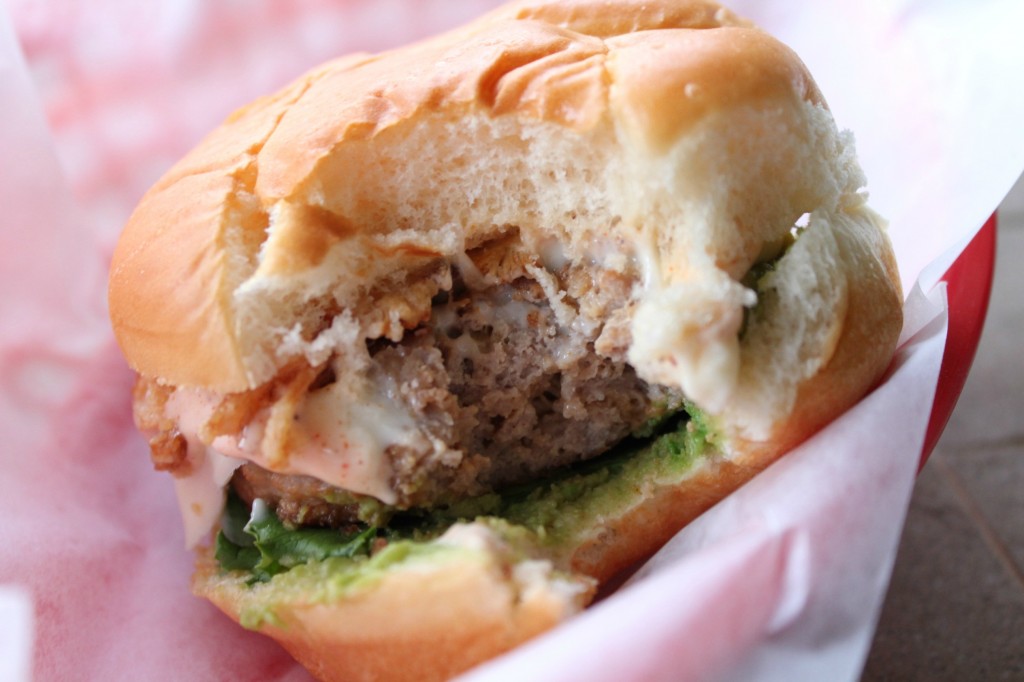 Giveaway:
Now that I've shared one of our favorite family dishes, what is your favorite dish to share with the family? Comment below and you'll be entered to win a $200 Grocery gift card from King's Hawaiian.
This is a sponsored conversation written by me on behalf of Kings Hawaiian. The opinions and text are all mine. Official Sweepstakes Rules.