Know someone who loves Precious Moments? Check out what my daughter and I think in this Precious Moments Precious Girls Club Review.
When I think about Precious Moments, I think of all the little figurines my cousin used to collect when we were little girls. She had such an obsession with anything and everything Precious Moments.
Precious Moments is so much more than that though. Taylor and I were sent a book and a plush toy from the Precious Moments Precious Girls Club. To be honest, I had no idea there was a Precious Moments Precious Girls Club.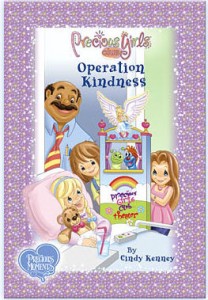 About the book:
Precious Girls Club: Operation Kindness is the second book in the series.  Katie and the Precious Girls Club want to go to the Shine Community Hospital and help cheer up all the children who are sad and have to stay at the hospital.  But, convincing the president of the hospital proves to be challenging.
My daughter Taylor just turned six, so she is at the age where she is really starting to understand all the different feelings we face as we grow up.  This book is a perfect example of kindness and perseverance.
The Precious Girls Club is based on an all new book series for girls that revolves around the life of Katie Bennett and a diverse group of her friends. Their world is brought to life not only through books, but also through a state-of-the-art virtual world where girls can learn and play in a safe, wholesome environment based on the values embraced by Precious Moments.
Precious Girls Club has an interactive website where you can play games and earn virtue points. There is also a Parent's section where you can learn what the site is all about.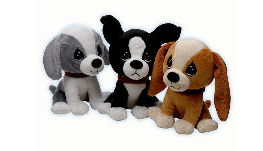 I think the Precious Moments Precious Girls Club is great because it deals with the typical things we face as we grow up. But what matters is how we handle those emotions and feelings. I highly recommend that you log into Precious Girls Club and take a look around for yourself. I think both you and your daughters/granddaughters will enjoy it.
The views and opinions expressed on this blog are purely that of the blog owners. Any product claim, statistic, quote or other representation about a product or service should be verified with the manufacturer or provider.