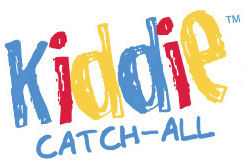 As a busy family of five, we spend plenty of time in our vehicles.  If you have small children, you know just how frustrating it can be for the little ones, as well as for us.  Time spent in the vehicle, just got a little more relaxing with the Kiddie Catch-All.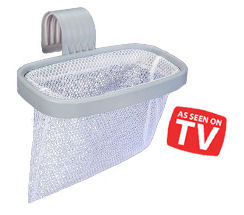 The Kiddie Catch-all is an accessory that can be used in pretty much any vehicle that helps your children keep everything they need right at their fingertips.  We have a DVD system in our vehicle and it never fails that I soon as I drive out of the driveway one of the children are asking for their headphones, which are of course out of my reach.  The Kiddie Catch-All allows my children instant access to the headphones as well as any books or toys they want to keep in the car.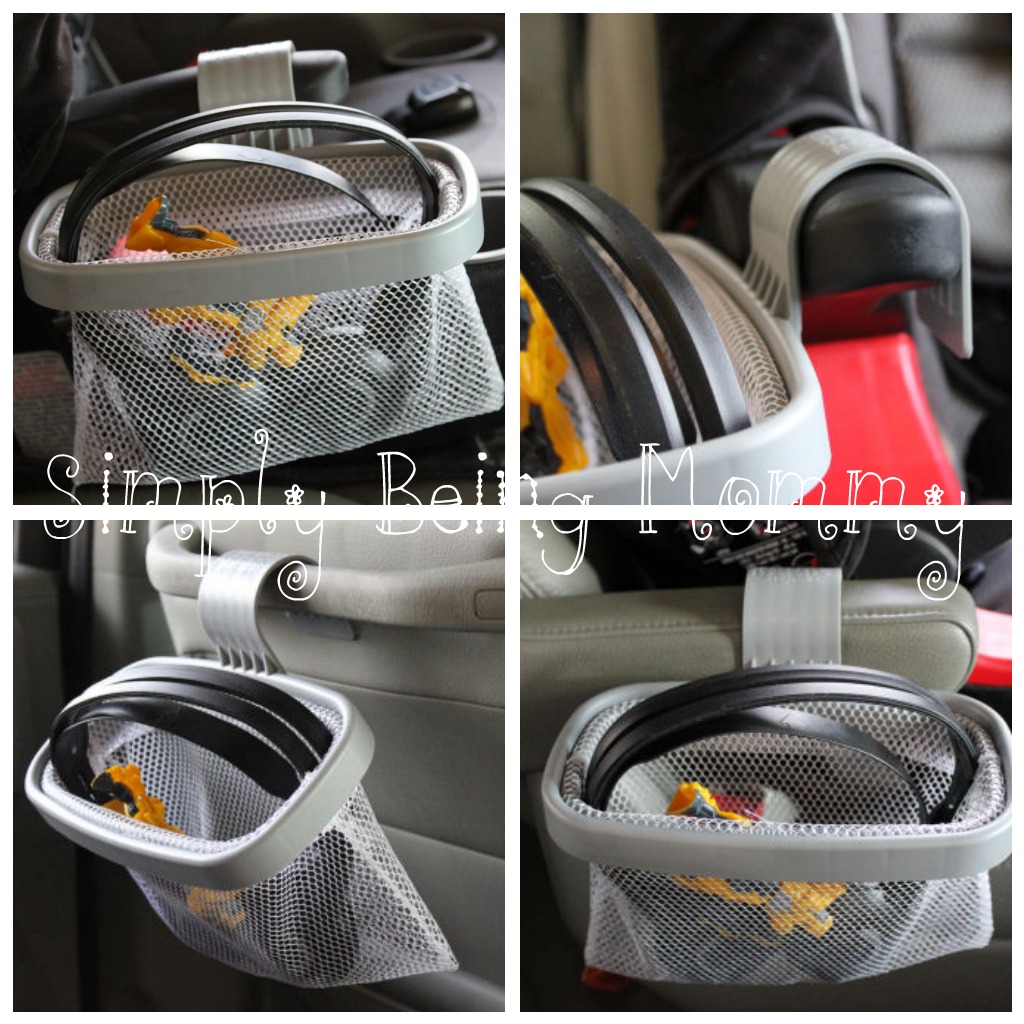 As you can see from the pictures above, the Kiddie Catch-All is a fairly good size and can hold toys, books, headphones, etc.  It hooks onto the arm of your childs car seat, the arm rest on the vehicle seat and even the handle on the back of the seat.
The Kiddie Catch-All is made of hard plastic and a netted material and what it lacks in the style department, it makes up for with convenience.  You can tell by looking at the product that it didn't take much to make and therefore the low price is passed on to the consumer.
All in all I really like the Kiddie Catch-All and find that although it's not very pretty on the eyes, it does make trips in the vehicle a little less stressful.
Buy:
You can purchase the Kiddie Catch-All online only for a suggested retail price of $12.95.  With the current BOGO offer, you can afford to buy one for your friends kiddo too!
The views and opinions expressed on this blog are purely that of the blog owner or writer. Any product claim, statistic, quote or other representation about a product or service should be verified with the manufacturer or provider. I received free product in order to facilitate this review.