Last week while I was answering the daily poll over at Swag Bucks to earn a free Swag Buck, I was intrigued by the poll of the day and that is what inspired this post.  The question was "Should kids be paid for good grades?" and I was quite surprised with the results from the poll.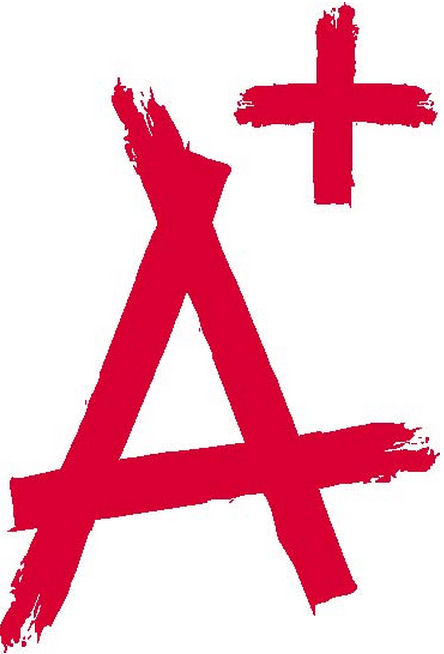 When I was in school, I pretty much always made good grades.  To reward me, my parents would offer me money for my grades when I got each report card.  If I remember correctly, it was $5 for every A, $2.50 for a B, I got nothing for a C, and for D's and F's they would start subtracting.  I loved getting my report card because not only did I receive high praises from my parents, I always had a nice payday.
I've started implementing this with my daughter who is in 2nd grade and once the boys are in school, I will do this with them as well.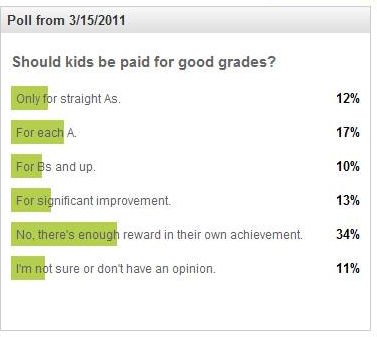 But apparently there are 34% of parents out there that think there is enough reward in their own achievement and while I don't necessarily disagree with this, I think as parents we should be rewarding our children for good grades. I'm not saying we all need to start handing out money, but some type of reward will only encourage them more and hopefully instill a good work ethic.
What do you do when your children make good grades?