As a mommy to three young children, I think it's very important to teach them manners and responsibility.  I've recently started giving my seven year old daughter an allowance for making sure the family pet has food and water.  I was trying to keep up with when she did and did not complete her chores, by keeping it stored in my head.  I'm sure you can all assume how well that worked.  I thought about buying supplies to create a chore chart that I could hang up, but quickly realized that not only do I not like clutter on the walls, I lack the creative gene and I'm pretty sure it wouldn't turn out the way I picture it in my head.  So what does a mommy blogger use? An online tool that helps you manage your goals and activities.
I've been using Goalforit.com for a few weeks now to keep track of Taylor's progress with her chores and I really like the ease of use.  However, I'm a Google Chrome user and it doesn't work well with this browser.  Just a heads up if you are too.  It seems to work fine with Firefox though.  In addition to keeping track of chores, you can also track goals, behavior and even your to-do list.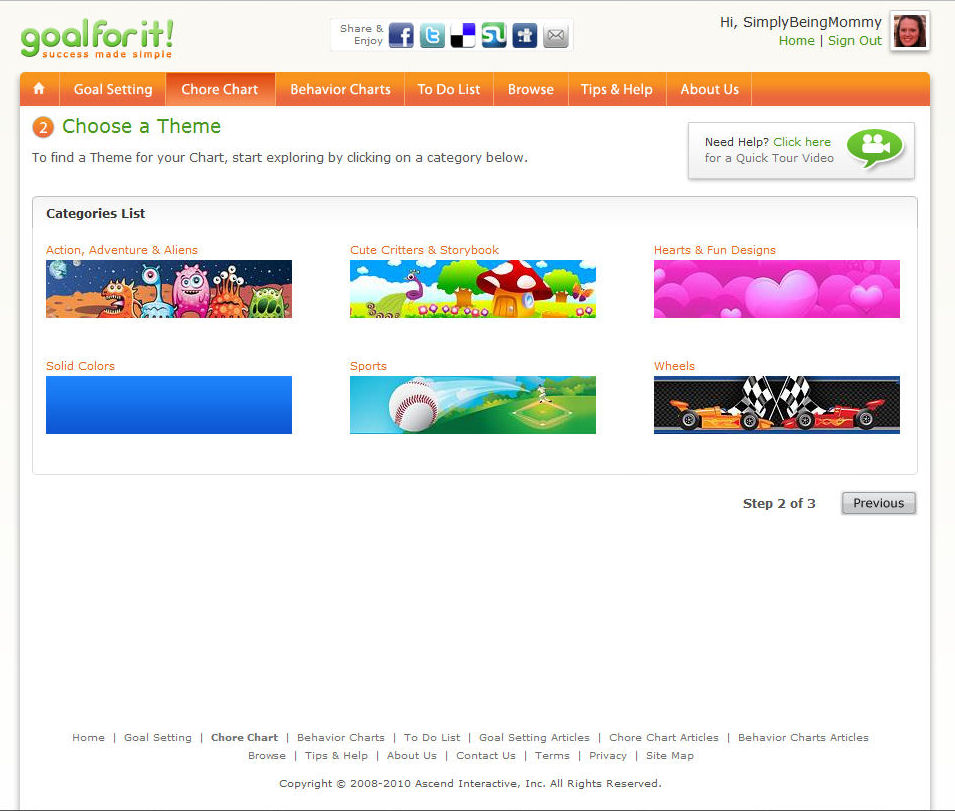 Creating a chore chart for your son or daughter is really quite simple.  You can choose from a variety of themes and the website walks you through the process.  I chose one of the girly designs because well, it's for my daughter.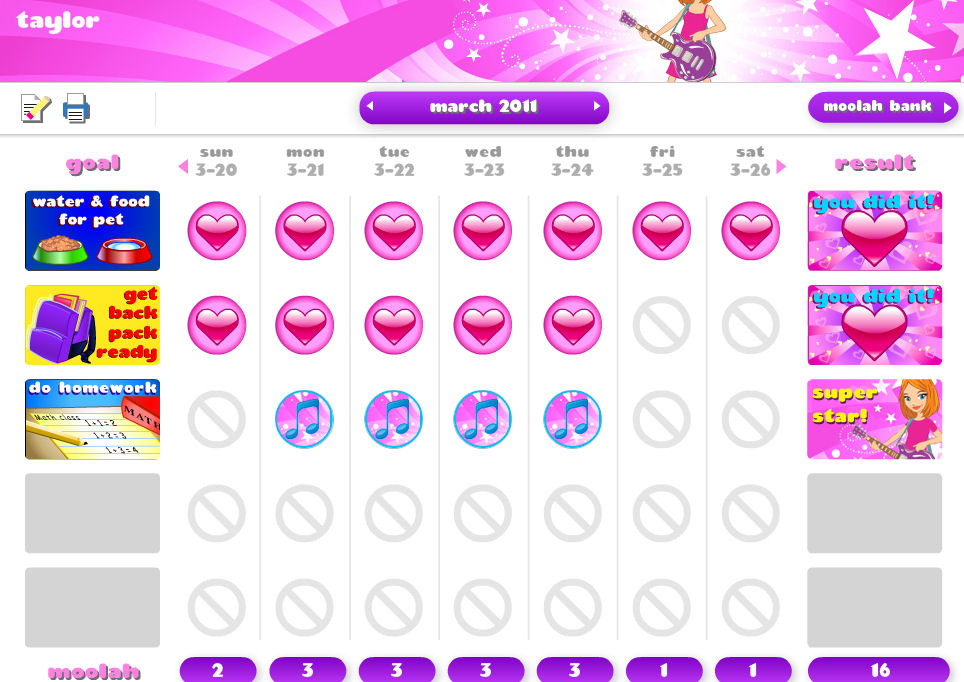 You can choose from a list of preloaded chores or responsibilities or you can create your own.  You can then chose which days your child should do these chores or responsibilities and also specify whether or not they will earn "moolah" for finishing these tasks.
I've found that using Goalforit.com has helped me keep track of how much allowance I owe Taylor but it has also helped Taylor because she can see how much she has earned and it gives her more motivation to complete her chores.
The views and opinions expressed on this blog are purely that of the blog owners. Any product claim, statistic, quote or other representation about a product or service should be verified with the manufacturer or provider. I received payment for my time and effort using this free service.