My family loves pizza!  If I let them, they'd eat pizza for breakfast, lunch and dinner every single day of the week.  I like pizza just as much as the next person, but I like being able to customize my pizza. So, I decided we would make our own pizza at home.  And that is exactly what we did!  Oh, and did I mention it was super easy and didn't involve yeast or rising or whatever that's called.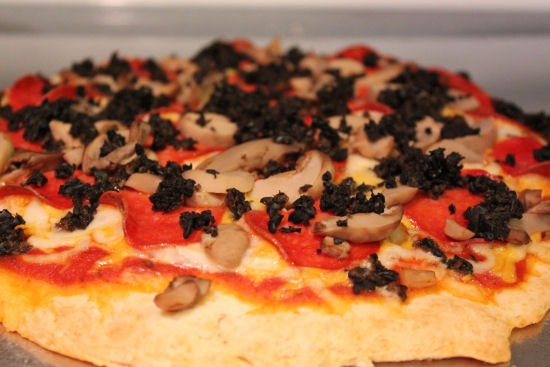 Oh. My. Gosh.  This pizza was so yummy!  I was able to put what toppings I wanted, how much I wanted of each topping and I enjoyed every second of every bite.
Easy Homemade Pizza
1 1/2 cups Original Bisquick mix
1/3 cup very hot water
1 can (8 ounces) pizza sauce
1/3  package sliced turkey pepperoni
1/2 cup sliced fresh mushroom
1  cup shredded cheese
1/2 can of chopped black olives
Heat oven to 450ºF. Grease 12-inch pizza pan or baking pan. Stir together Bisquick mix and very hot water; beat until soft dough forms.
Press dough in pizza pan or if you're using a baking pan like I did, just press dough out into a thin circle. Spread pizza sauce over dough. I did not use all of the sauce because I don't like my pizza really saucy. Top with remaining ingredients.
Bake 12 to 15 minutes or until crust is golden brown and cheese is bubbly.
I was really unsure how the crust would turn out but I was pleasantly surprised and I really don't see a need to purchase prepackaged pizza again. We can each make a pizza just exactly how we want it!  If you don't like mushrooms or black olives, simply change them out for something else such as bell peppers and onions.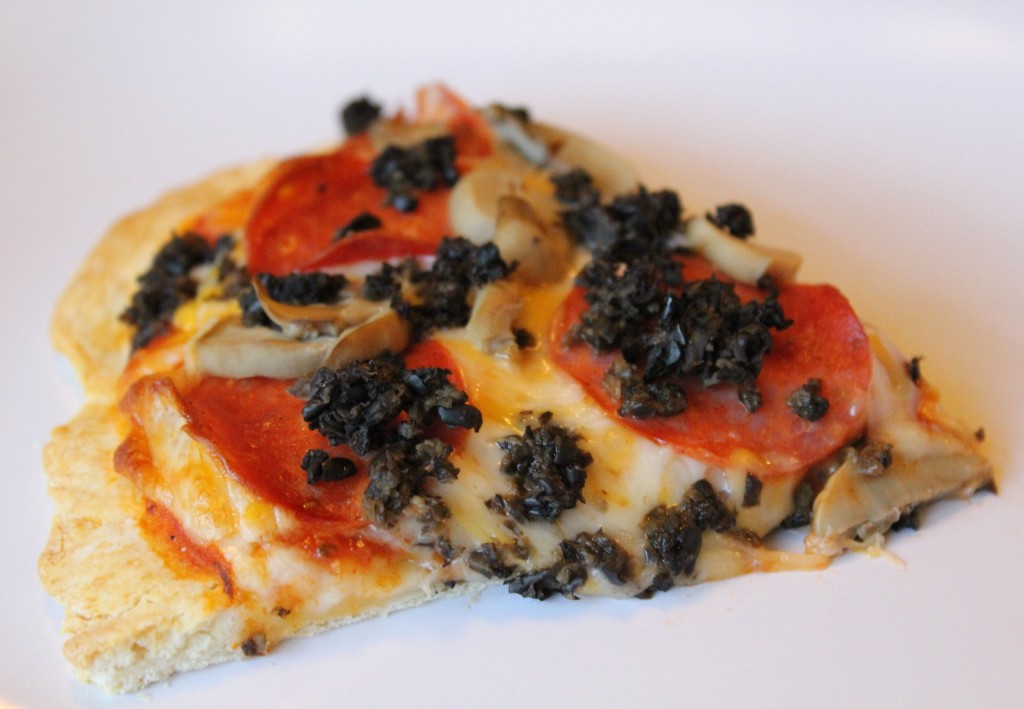 This is seriously a super easy recipe and the finished product is absolutely delicious.