I'm so excited to share this tutorial for an Easy Newsprint Manicure.
I've never been one that has had long, beautiful, natural nails. Before children I would indulge in acrylic nails, but since children I haven't even done that. I found that it was too easy to accidentally scratch the children during normal daily activities such as changing diapers and dressing them, so for the last seven years or so, I've had to deal with ugly, brittle nails.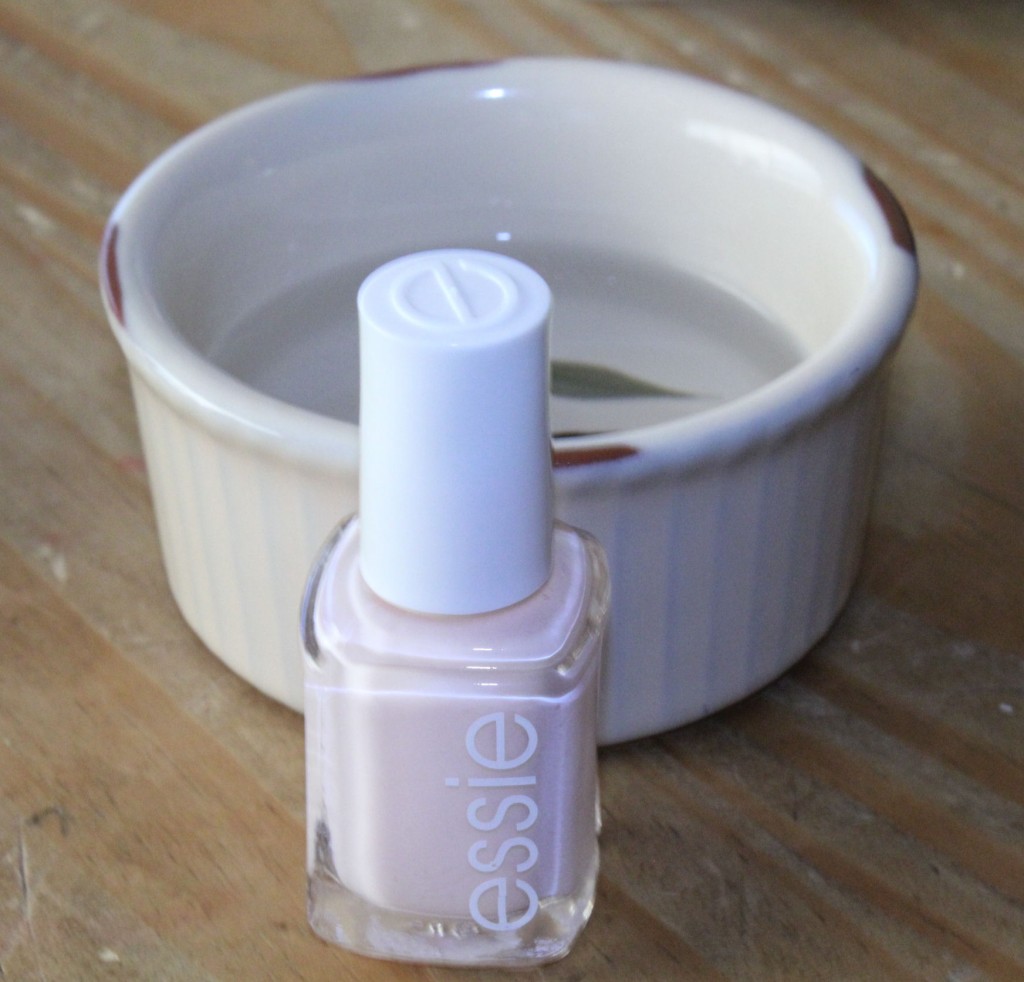 But recently, there have been a turn of events and some how some way, my nails are miraculously growing strong and healthy! I'm not sure what has happened to promote this change, but I'm absolutely lovin' it and not complainin' one bit!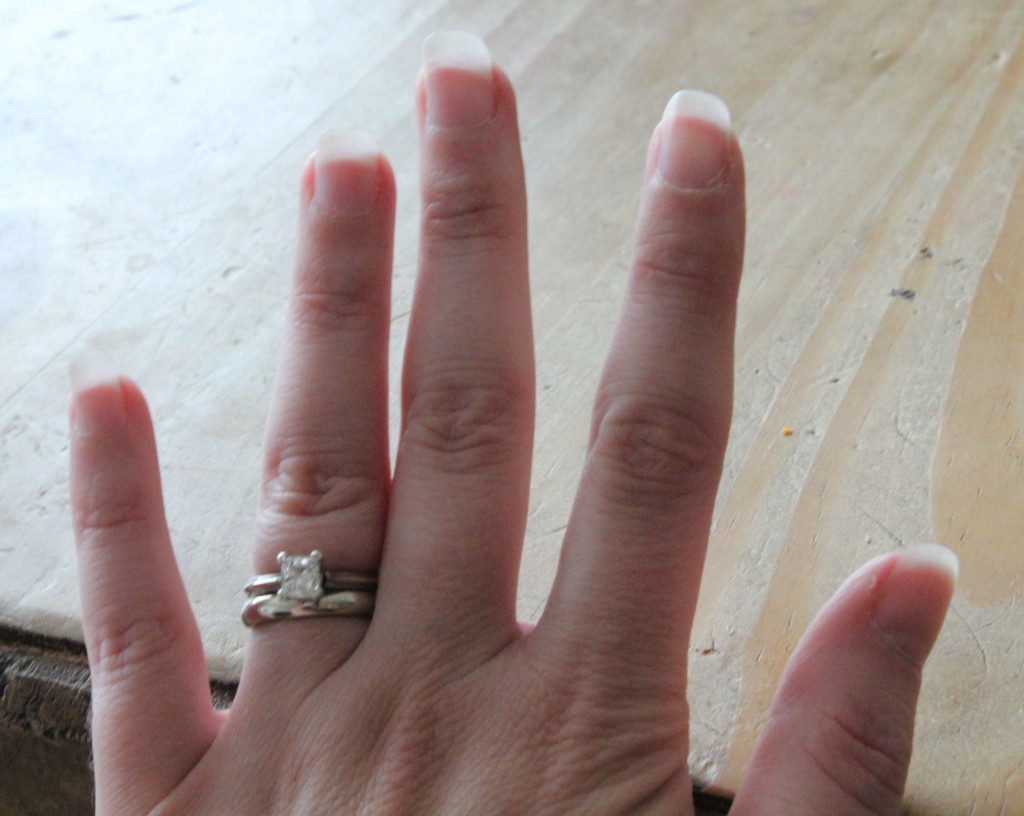 One evening my daughter and I sat down and spent some quality time together doing our own easy newsprint manicures! It was a bit of trial and error with the newspaper part, but once we figured out how long to keep the newspaper on the nail, all was well!
Before you get to paintin', you should cut your newspaper strips so they are ready as soon as your nails dry. Cut a few extra just in case! The strips of newspaper need to be long enough to wrap around your nail. The first few nails are the trickiest because you'll learn as you go. You'll need to choose a nail color that isn't too dark and one that is non-shimmer. I chose an extremely light pink color, so light it almost looks white. I wanted something neutral so it would match anything. Once you've chosen your nail color, apply two coats.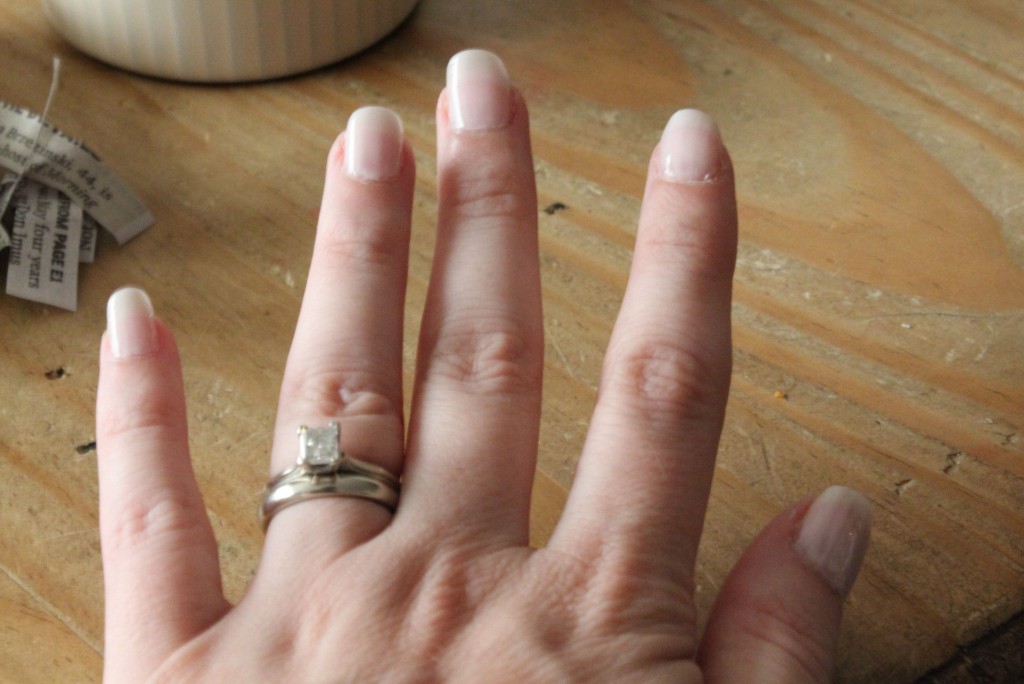 Let your nails dry completely. If you have not already filled a small bowl with isopropyl alcohol, now is the time. You can also use vodka or other clear distilled spirits, but the alcohol worked just fine for me.
Dip your nail into the alcohol (or whatever you've chosen to use) and place the strip of newspaper over the top of your nail with the print side down. I found that the print transferred better when I used a little pressure to make sure the strip was touching the whole surface of the nail. Leave the newspaper on the nail for a few seconds, making sure the strip does not move to prevent smearing. It should look like this when you're done.
Easy Newsprint Manicure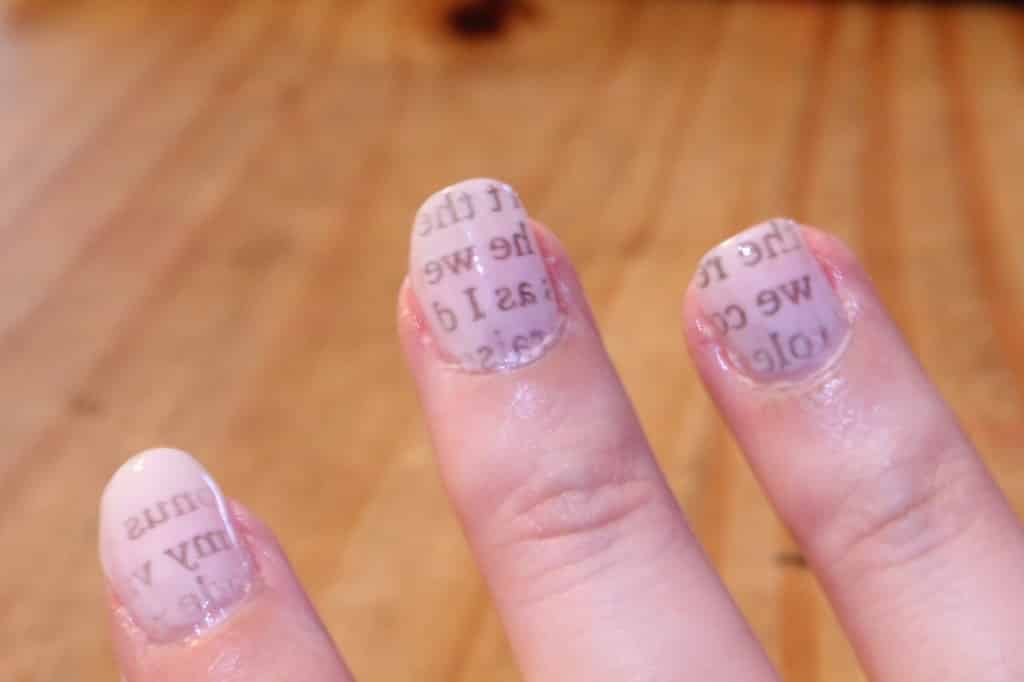 Once you've done all your nails, apply a top coat to seal and add a nice shine! This easy newsprint manicure is incredibly easy and will get many compliments.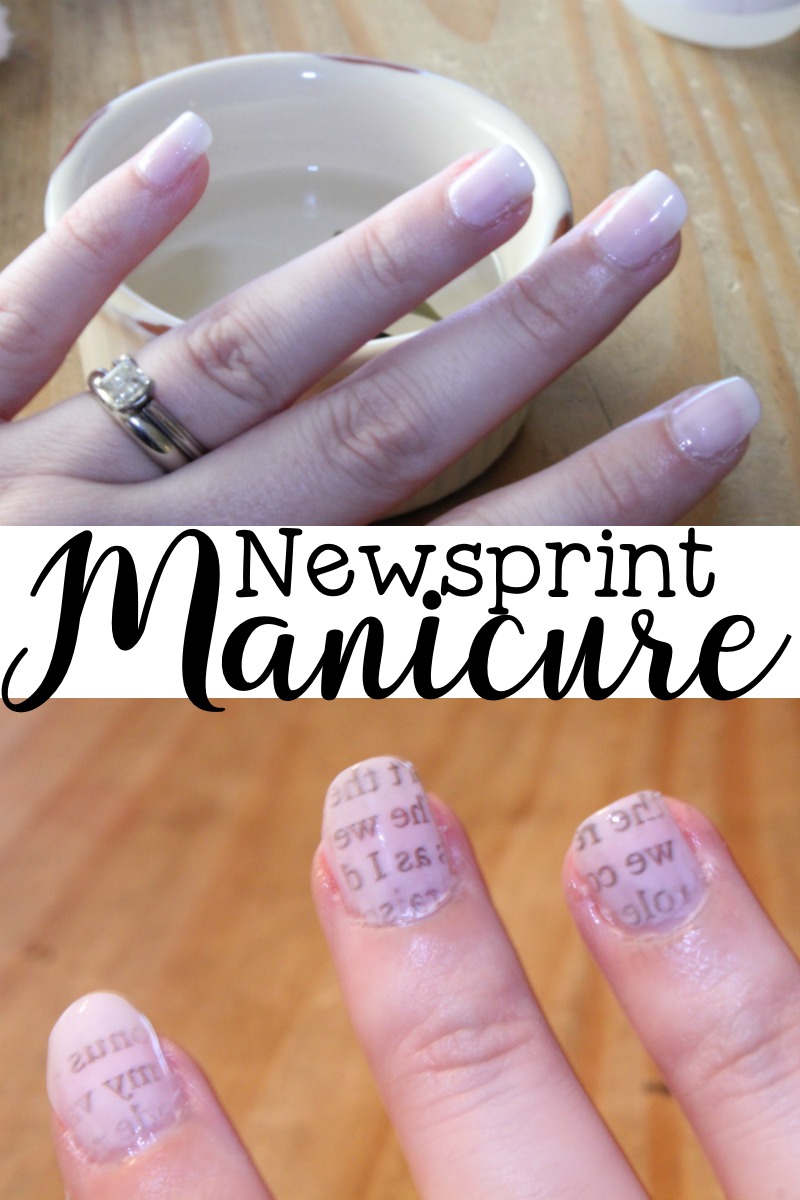 So, what do you think?