If I would allow it, my family would eat pasta at every single meal. In fact, I'm sure if you were to ask my children what they wanted to eat, their response would probably be noodles.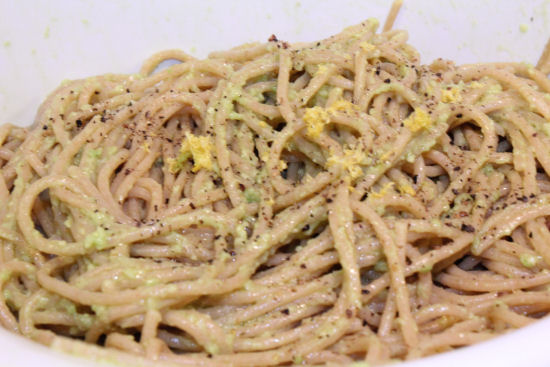 I like to make meals my family enjoys, but you all know just how boring the same thing can be when you eat it over and over again. So I'm constantly looking for inspiration to turn our go-to meals into something that is just a tad bit different. And that is exactly what I did when I saw this wonderful pasta recipe!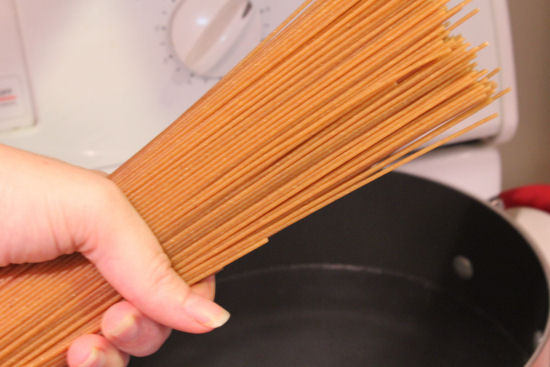 I used whole wheat pasta, but if you aren't a fan, I'm sure regular white pasta would taste just as good. I love the health benefits of whole wheat pasta and with the lemon, garlic and avocado sauce, it tastes soooo good!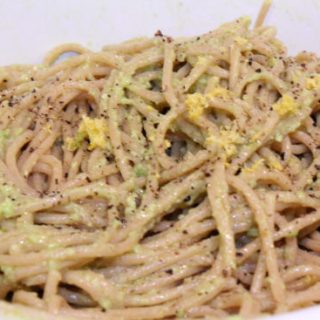 Creamy Avocado Pasta
A yummy whole wheat pasta with avocado.
Ingredients
1 medium sized ripe Avocado, pitted
1 lemon, juiced
lemon zest to garnish
2-3 garlic cloves, to taste
kosher salt, or to taste
2 tbsp extra virgin olive oil
4 servings of whole wheat spaghetti noodles
Freshly ground black pepper, to taste
Instructions
Bring salted water to a boil in a medium sized pot. Add in pasta and reduce heat to medium and cook until Al Dente.
In a food processor, make the sauce by placing the garlic cloves, lemon juice, and olive oil blending until smooth. Add in the pitted avocado and salt. Continue to process until smooth and creamy.
When pasta is done cooking, drain and place pasta into a large bowl. Pour sauce over noodles and toss until fully combined. Garnish with lemon zest and black pepper. Serve immediately.
I hope you and your family enjoy it just as much as my family did!