It's almost Friday (thank goodness) and I'm thinking it's time for another recipe.  And because you know I like simple recipes, this one is super easy and incredibly delicious.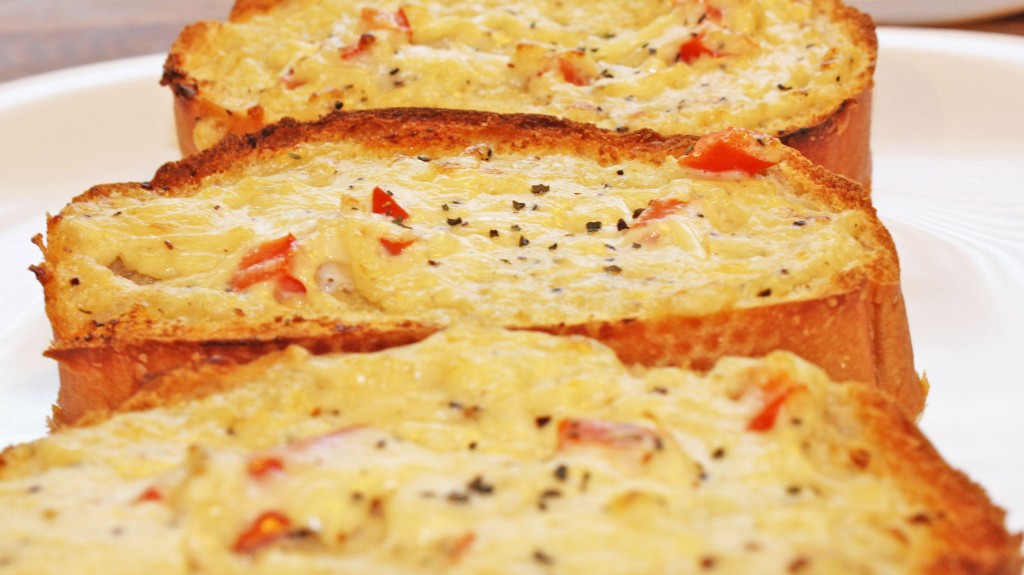 I recently received a picnic basket filled with products from Kraft, so I decided to try some of the recipes and share them here with you!   This is one of the first recipes I tried and it was a big hit with the whole family!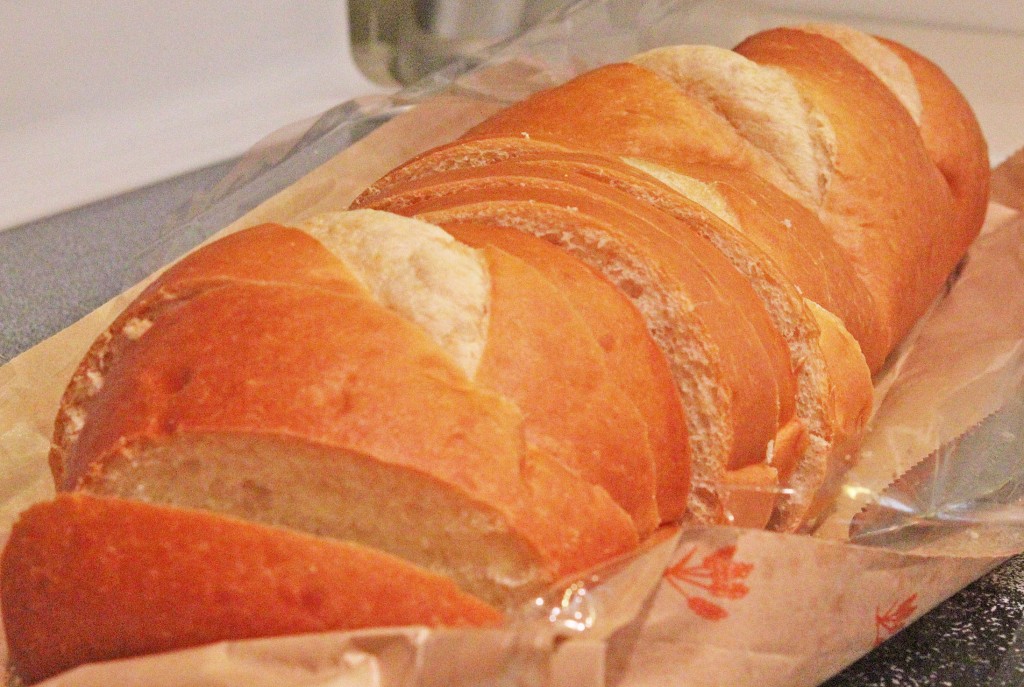 When I went to the store to purchase the french bread for the recipe, all I could find was this huge loaf of french bread.  While it wasn't ideal, it worked great!  So don't fret if you can't find thin french bread.
After combining the ingredients, generously spread over the top of the sliced french bread and goodness is only a few minutes away!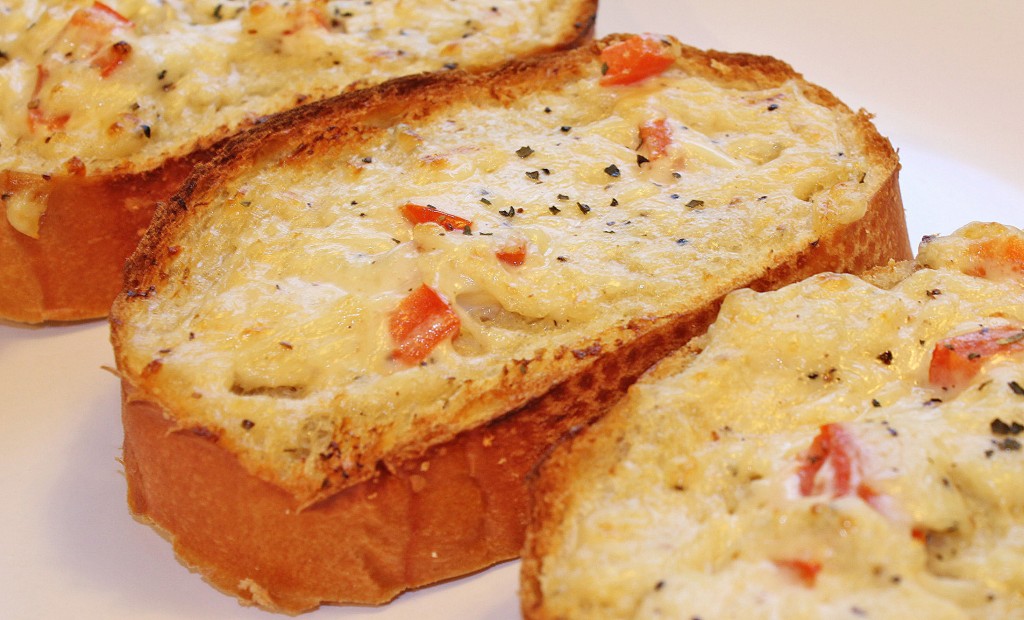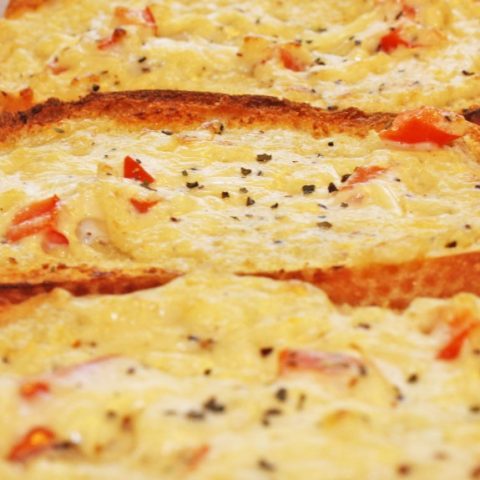 Pepper-Parm Crostini
Ingredients
3/4 cup Kraft Mayo with Olive Oil Cracked Pepper Reduced Fat Mayonnaise
3/4 cup Kraft Shredded Parmesan Cheese
1 plum tomato, seeded & chopped
12 French bread slices (1/2 inch thick)
1 tsp dried basil
Instructions
Heat broiler.
Combine first three ingredients until well blended.
Place bread slices on baking sheet: top with mayo mixture.
Broil, 6 inces from heat, 3 to 4 minutes or until golden brown.
Top with basil
Notes
You can substitute 2 Tbsp. chopped sun-dried tomatoes or roasted red peppers for the copped plum tomato.