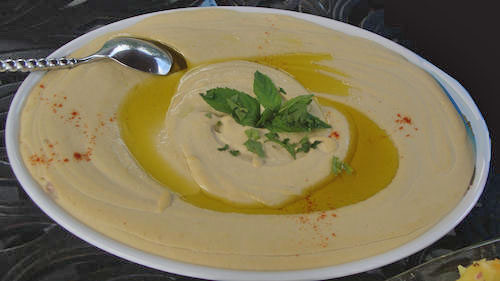 Hi, I'm Penelope, a friend of Crystal's visiting from Penelope's Oasis. I love to cook and create in the kitchen, and one of my favorite snacks is hummus. I love hummus so much I often eat it alone as a meal with pita bread, because it's delicious and packed with protein and healthy, natural ingredients (I buy all organic ingredients).
Here is the recipe for hummus I used to create a yummy appetizer for my family this past Independence Day.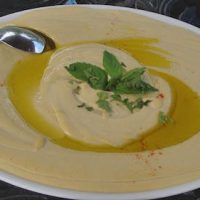 Penelope's Easy Delicious Hummus Recipe
Ingredients
2 cans organic garbanzo beans (chickpeas)
2 clove garlic (chopped)
1/2 cup (4 oz) fresh lemon juice
4 tbs tahini
1/4 cup olive oil plus 4 tbs olive
salt and pepper to taste
Instructions
Drain garbanzo beans and save liquid from one can.
In a blender, add beans, saved bean liquid, chopped garlic, lemon juice, tahini, 1/4 cup olive oil, and about 1tsp salt salt, and blend until creamy.
Transfer hummus mixture to your serving dish.
If serving hummus in multiple serving dishes, use a spoon to create a dent in center of hummus and add one tbs olive oil in hole. If using one large serving dish, create a circular crevice around center and add 4 tbs olive oil.
Sprinkle salt and pepper to taste, garnish with parsley or basil (optional), and serve with pita bread or veggie


Enjoy!