Alright, y'all!  Are you as excited about the H-E-B Meal Maker Challenge as I am?  Today marks the official start of the challenge with our first recipe.  The ingredient – Peanut Butter.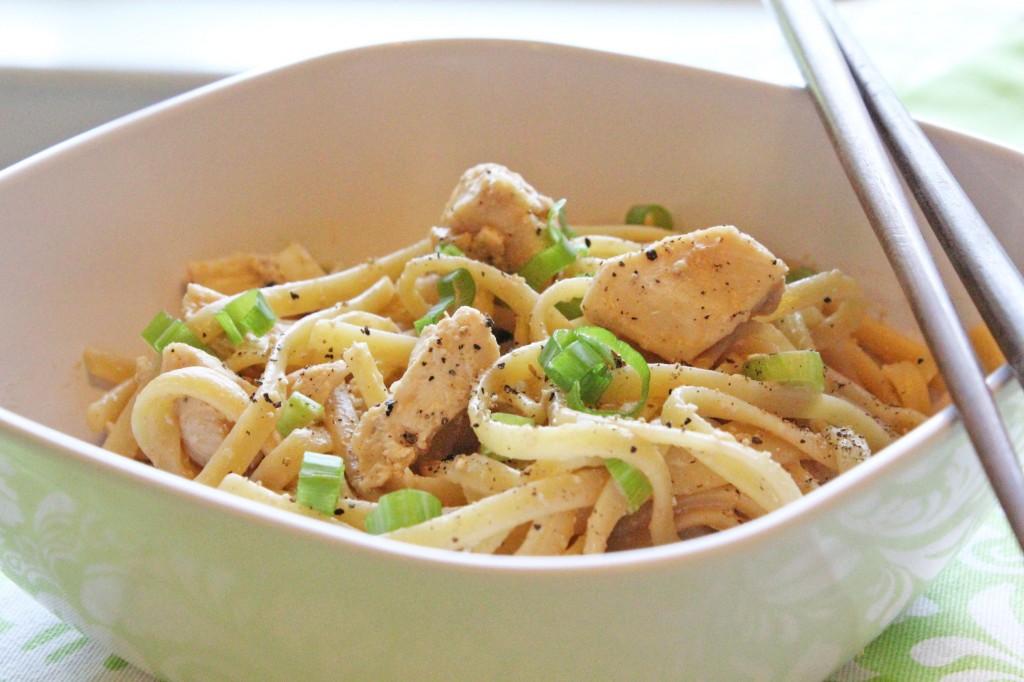 When I first learned that the secret ingredient was peanut butter, I'll be honest and say I was a little intimidated.  I've only had one main dish that included peanut butter and it happened to be chicken on a skewer with a peanut sauce.  That got me thinking, so I decided to use peanut butter and chicken but add one of my children's favorite foods – pasta!
All I can say is O.M.G — total deliciousness y'all!  So yummy, so creamy, and the aromatics are just heavenly.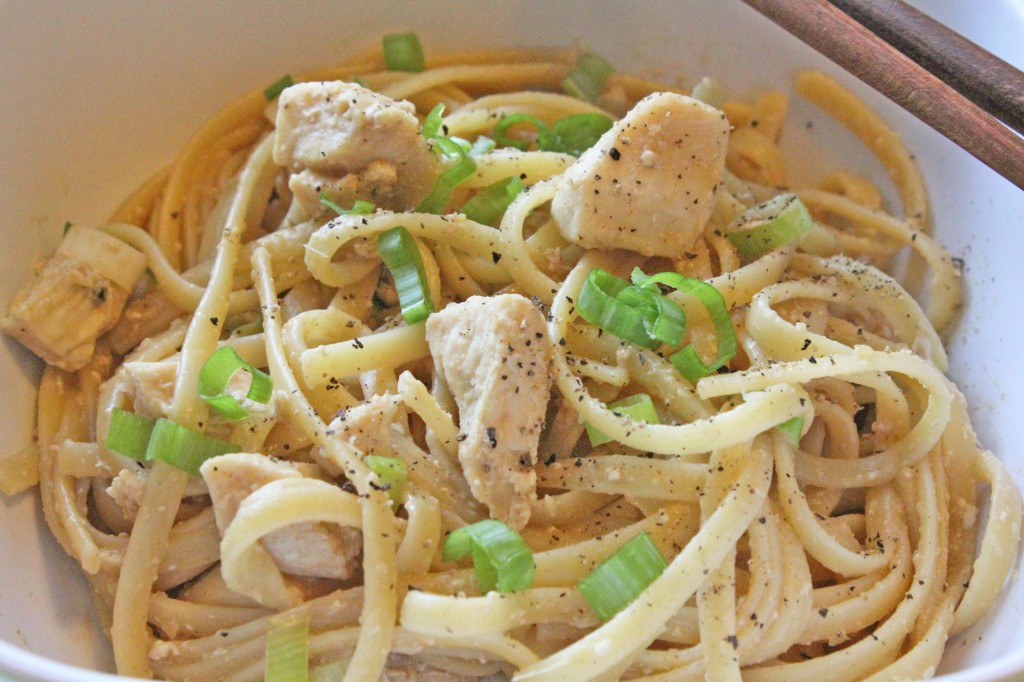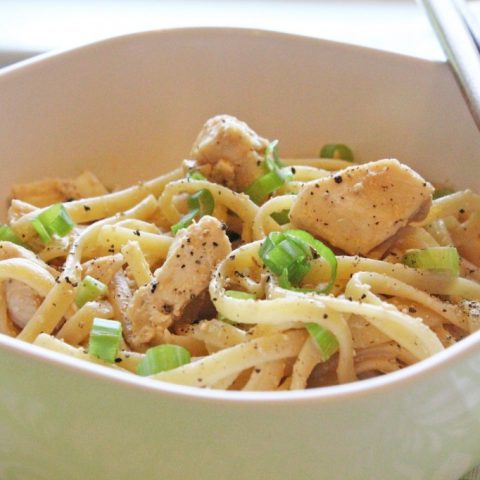 Peanut Butter Chicken Pasta
A creamy peanut butter ginger sauce served over chicken breast and linguine noodles.
Ingredients
3 chicken breasts, cut into 1-inch pieces
1 tablespoon olive oil
1/2 cup chicken broth
1 1/2 tablespoons minced fresh ginger root
3 tablespoons soy sauce
3 tablespoons peanut butter
1 1/2 tablespoons honey
1 package (16 ounces) linguine noodles
1/4 cup chopped green onions
salt/pepper, to taste
Instructions
Bring a large pot of water to a boil. Add noodles and cook until tender.
While noodles are cooking, add olive to a skillet and put on medium heat. Add chicken and cook until there is no pink in the center. Since the chicken is cut in small pieces, this will not take very long.
Meanwhile, combine chicken broth, ginger, soy sauce, peanut butter and honey in a small saucepan. Cook over medium heat until peanut butter melts and is heated through.
Once your noodles are done, drain. Return to pot and combine chicken, noodles and sauce. Toss to coat. Garnish with green onions.
Notes
You could also add a bit of chopped peanuts when you are adding the green onions.
If you like this recipe, please vote for me in the H-E-B Meal Maker Challenge. The top two winners will participate in a cook-off and I can only get there with your help.  So, a super big thanks in advance for your votes.
Oh, and don't forget, you can vote once per day!

In-Store Combo Loco Deal:
From July 27th through August 9th, when you buy Peter Pan Peanut Butter (16.3 oz), you will get a free H-E-B Jelly (17-18 oz) with the in-store coupon. This is a perfect in-store combo loco deal with back-to-school right around the corner.
I have been provided with promotional items, products and compensation for my participation in this campaign.