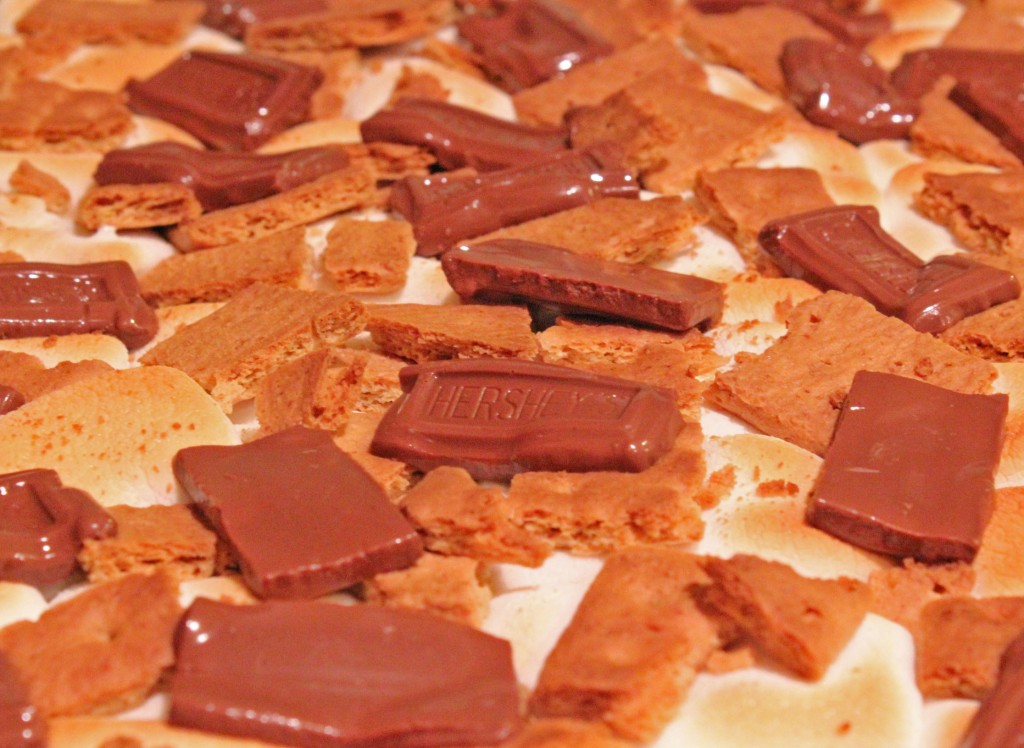 Oh. My. Goodness.  Doesn't that look absolutely delicious?  Well – it was and I say was because it didn't last long.  The ooey, gooey goodness of the melted marshmallow with the creaminess of the Hershey's chocolate combined with just the right amount of crunch from the graham cracker all on top of a warm brownie — pure enjoyment!
And because it just wouldn't be fair not to share the recipe, here you go!  I hope you enjoy it as much as my family did.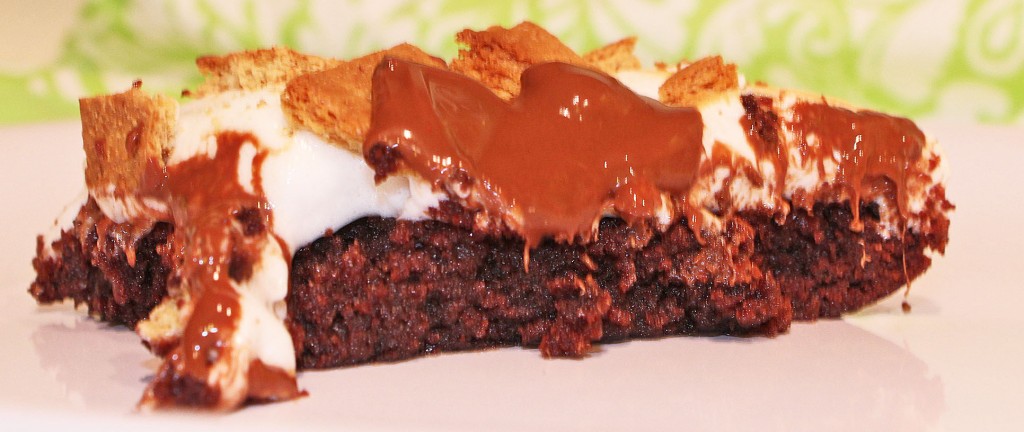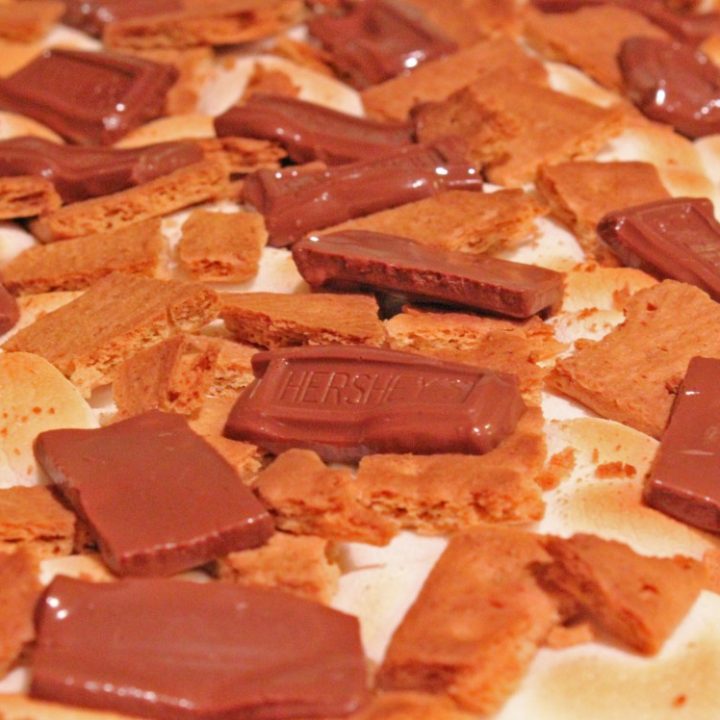 S'mores Brownies
Melted marshmallow, creamy chocolate and crunchy graham cracker all on top of a warm brownie.
Ingredients
2 cups Jet-Puffed Stacker Mallows Marshmallows (makes it easier for layering). You can also use mini marshmallows.
4 graham crackers, broken into pieces
2 milk chocolate candy bars, broken into 1-inch pieces
1 box (16-18 oz) brownie mix (plus ingredients needed on the box - water, egg, vegetable oil)
Instructions
Heat oven to 350. Make brownies as directed on the box.
When brownies are done, remove pan from oven. Set oven to broil.
Place a layer of marshmallows, then add broken graham crackers. Place under broiler about 5 inches from the heating element for about 30 seconds. Watch very carefully because marshmallows and graham crackers will brown very quickly.
Sprinkle with chocolate candy pieces.
Let cool for about 30 minutes and serve.