Not all washers and dryers are comparable. Thankfully the Whirlpool Duet is an advanced washer and dryer set that meets the needs of busy families.
When I first heard that I was chosen to be a Whirlpool Mom, I squealed with excitement. Literally squealed with excitement. To hear that I was one of 50 influential bloggers chosen to receive a brand new Whirlpool Duet Washer and Dryer totally made my day. Then, when I heard that I would be staying at the Whirlpool Real Whirled House, it was icing on the cake. It was such a fun experience.
I was the first blogger that received the washer and dryer. Unfortunately it wouldn't be until two weeks later that I actually got to use my washer and dryer. When the delivery personnel delivered our units, my husband noticed a dent in the washer. We were asked not to use the washer and that it would replaced. It was, but not before I was without a washer and dryer for two full weeks. A family of five without a washer and dryer for fourteen days. It was not pretty.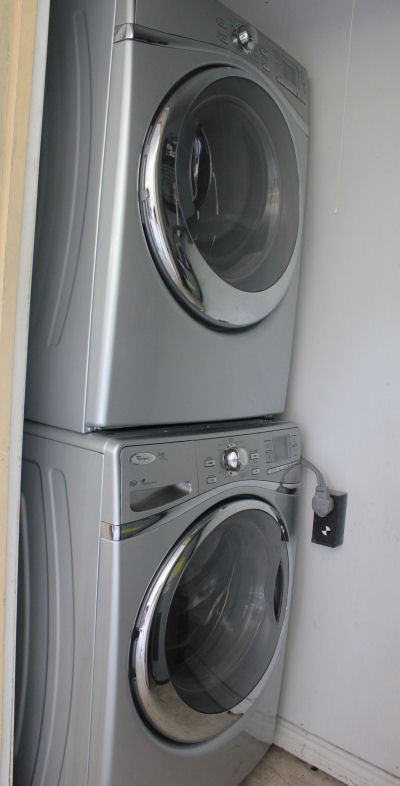 Eventually we received our new washer and my husband and I have enjoyed trying out the different features. Our home was built in the 1970's and for some reason, the builders decided that they didn't need a laundry room inside of the house. Our laundry room is attached to the house, but you can only get to it from outside. The room is small and therefore our units have to be stacked. The stacked set should fit snugly in the room, but since the electrical cord to the dryer is short (only six foot and they don't make a longer one), they won't go all the way back in the space.
My favorite feature up to this point is Precision Dispense. If you're unfamiliar with this set, the Precision Dispense feature is a reservoir that holds enough detergent for up to 36 loads of laundry. You simply fill the reservoir and forget about it until your machine lets you know that the detergent is low.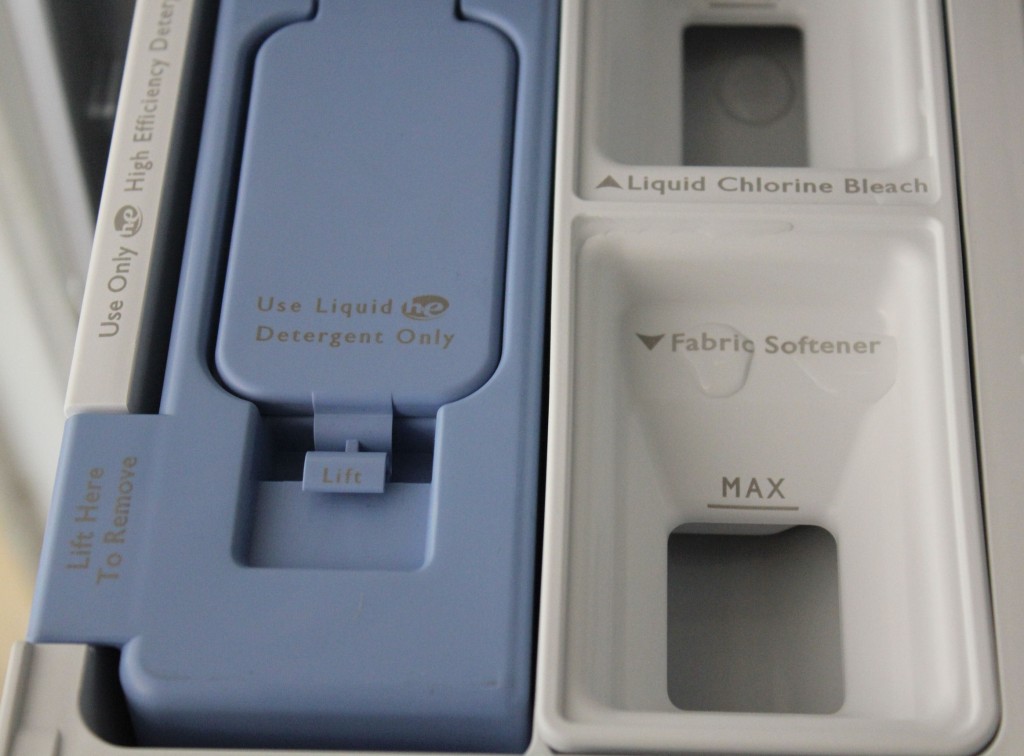 I love the Precision Dispense feature! Like, seriously love this feature.
I no longer have to fumble with the laundry detergent bottle for each and every load. In fact, since we usually do about seven loads a week, I only have to fill it about once a month. You'd be surprised just how much time this actually saves you. Plus, just the convenience of not having to fill it each time.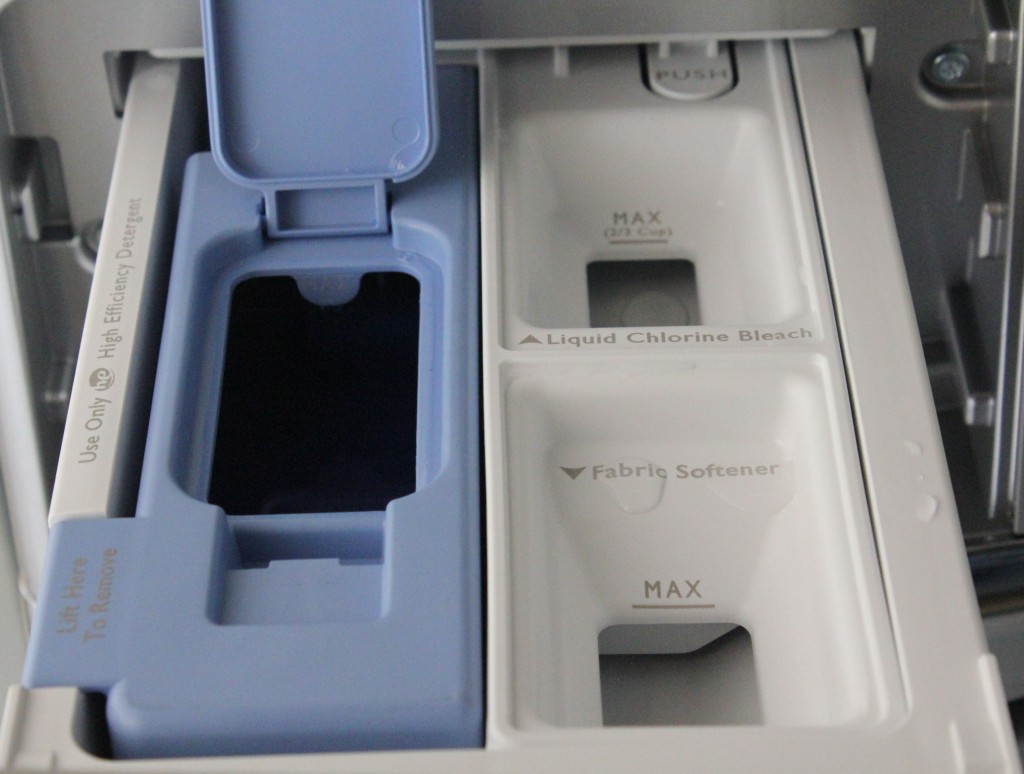 Did I mention just how much I love this feature?!?
I also love this set because it saves me money. The Whirlpool Duet is a HE washer and requires HE detergent which means you will not use nearly as much as you used to. I was a habitual over-detergenter (I like making my own words) and used more detergent than was necessary. I've since learned that more soap does not equal cleaner clothes and it's horrible for the machine. The Precision Dispense feature delivers better results by adding the right amount of detergent to every load, each and every time.
The Precision Dispense is just one of the many features of the Whirlpool Duet Washer and Dryer. Stay tuned for future updates.
I wrote this review while participating in a test-drive campaign by Mom Central Consulting on behalf of Whirlpool and received a complimentary Whirlpool Duet washer and dryer to facilitate my review.