This post brought to you by Carapelli. All opinions are 100% mine.
One of my favorite things about dining out at an Italian restaurant is the olive oil dipping sauce with fresh baked bread. Oh my yum! Most of the time I end up eating so much bread that I don't have any room left to eat my meal, but that's okay, it makes for a great lunch the next day.
I recently received a sample of Carapelli Olive Oil which has been around since 1893. Headquarted in the beautiful city of Florence, it is Italy's #1 Extra Virgin Olive Oil. When you purchase Carapelli Olive Oil, you can be certain you are getting a top quality olive oil because the company has instituted a quality certification program that exceeds the strict guidelines required in Europe and the United States.
The other night for dinner my husband and children decided they wanted spaghetti. While it's definitely not my favorite, I knew I could pair it with an Olive Oil Dipping Sauce with fresh baked bread and all would be well.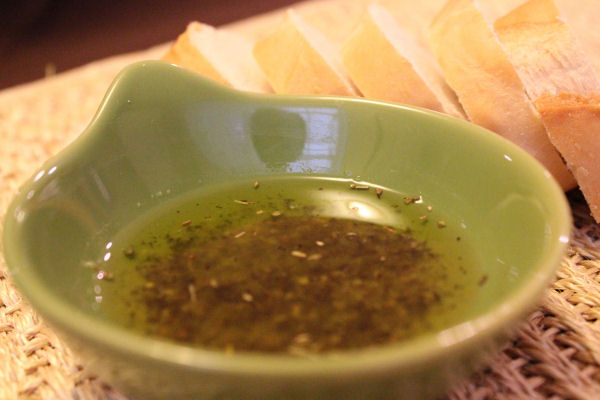 So, that's what I did and ALL WAS WELL!
Oh. My. Goodness.  The Carapelli Olive Oil mixed with all the herbs and spices was absolutely amazing and left your tongue wanting more.
Who needs to dine out when you can have fresh baked bread and Olive Oil Dipping Sauce at home?
Olive Oil Dipping Sauce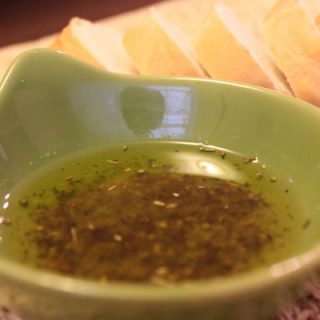 Olive Oil Dipping Sauce
Ingredients
2 tsp grated parmesan cheese
1/2 tsp garlic salt with parsley (I used Lawry's)
1/2 tsp freshly ground black pepper
1/4 tsp dried basil
1/4 tsp dried oregano
1/4 cup Carapelli Extra Virgin Olive Oil
Instructions
Stir together first 5 ingredients in a small bowl. Drizzle olive oil evenly over mixture and stir.
Serve in a shallow bowl with fresh baked bread sliced in 1-inch slices.
This is definitely a recipe I use again and again. All five of us thoroughly enjoy it and we all eat way too much, but it's so worth it!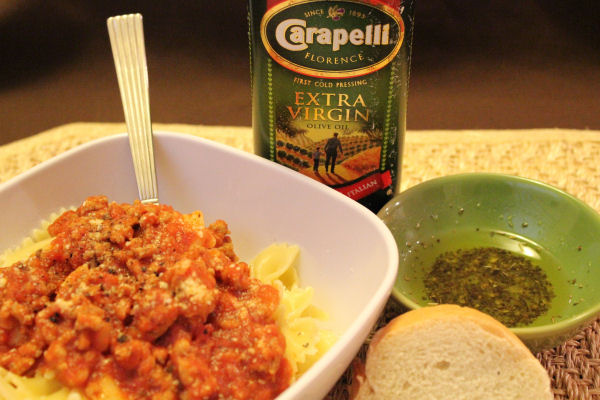 Do you like dipping fresh baked bread into Olive Oil Dipping Sauce?