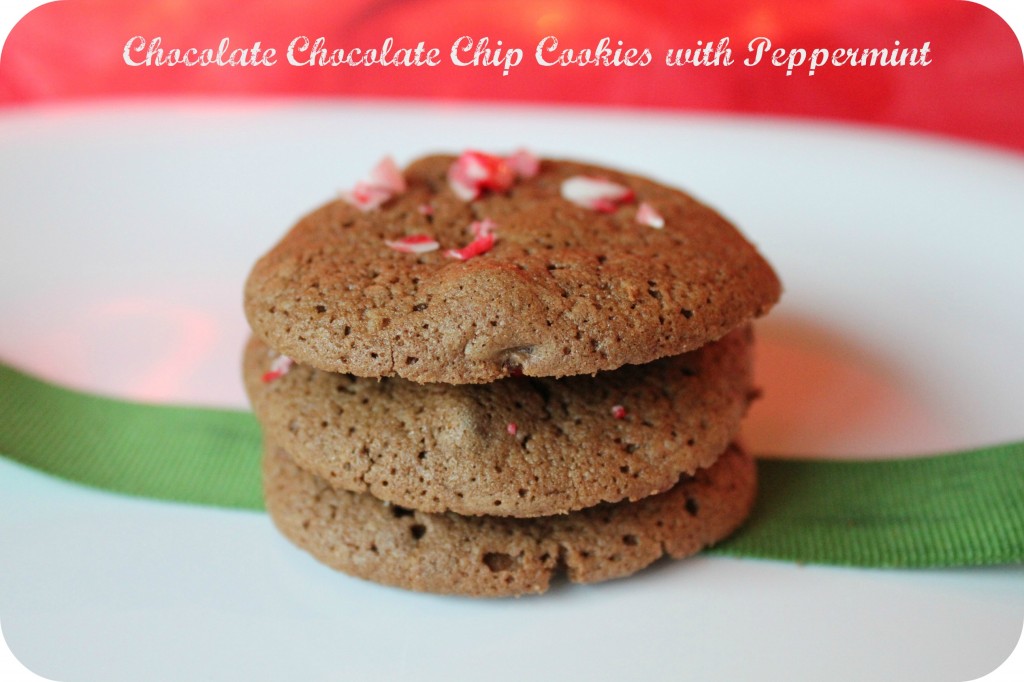 Since I'm in the holiday mood, I decided to make some cookies. I wanted something that was a little festive but that still screamed chocolate chip. So, I made some Chocolate Chocolate Chip Cookies and added a little festive flare by beating some candy canes with a meat tenderizer and sprinkling over the top of the cookies as soon as they came out of the oven.
The cookies turned out chocolately, but not too chocolately and they were delicious! The little crunch of the peppermint was a nice surprise and it gave it just the right about of peppermint taste without being to overpowering.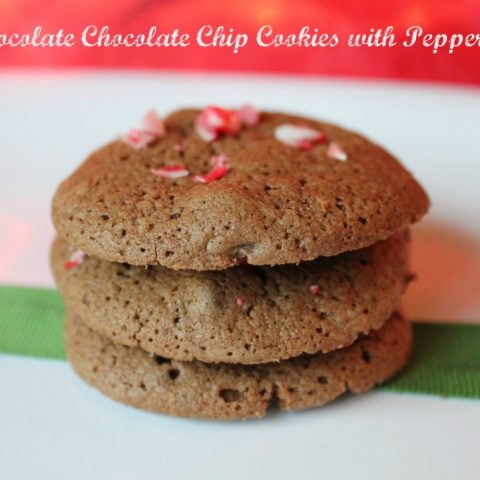 Chocolate Chocolate Chip Cookies with Peppermint
Chocolate Chocolate Chip Cookies with a little bit of peppermint sprinkled on top.
Ingredients
2 1/4 cups all-purpose flour
1/3 cup cocoa
1 tsp baking soda
1/2 tsp salt
1 cup butter or margarine, softened
3/4 cup granulated sugar
3/4 cup packed light brown sugar
1 tsp vanilla extract
2 eggs
2 cups (12 oz) semi-sweet chocolate chips
Instructions
Preheat oven to 375.
Combine together flour, cocoa, baking soda and salt. Beat butter, both sugars and vanilla in large bowl on medium speed until creamy. Add eggs; beat well. Gradually add flour mixture, combining well. Stire in chocolate chips.
Drop by rounded teaspoons onto ungreased cookie sheet.
Bake 8 to 10 minutes or until cookies set. Cool slightly and then remove from cookie sheet and transfer to wire rack.
I hope your family enjoys these just as much as my family did. Because the recipe makes so many, box some up and gift them for Christmas!