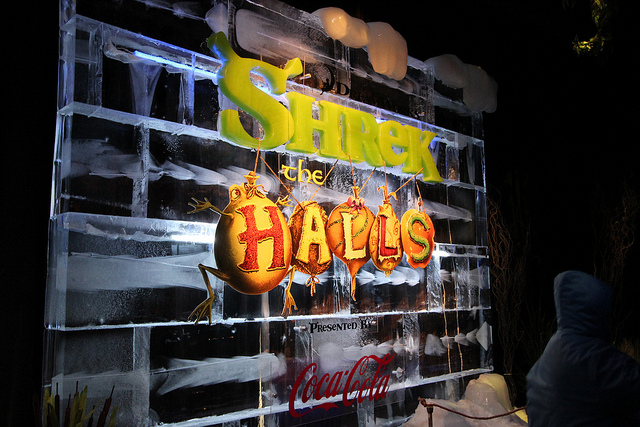 During the #BloggersGoGlobal event in Kissimmee, Florida a couple of weeks ago, the bloggers attending had the opportunity to visit many attractions around the area. ICE! at the Gaylord Palms was one of them.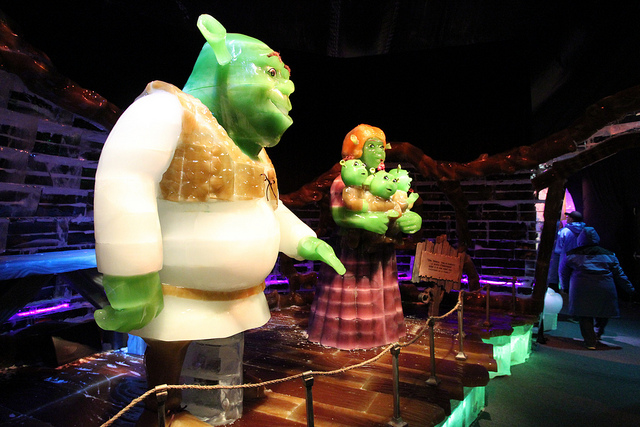 As you walk through over 20,000 square-feet of hand-carved ice sculptures in frigid 9-degree temps, there is so much to see and do — like sliding down one of the 30-foot ice slides!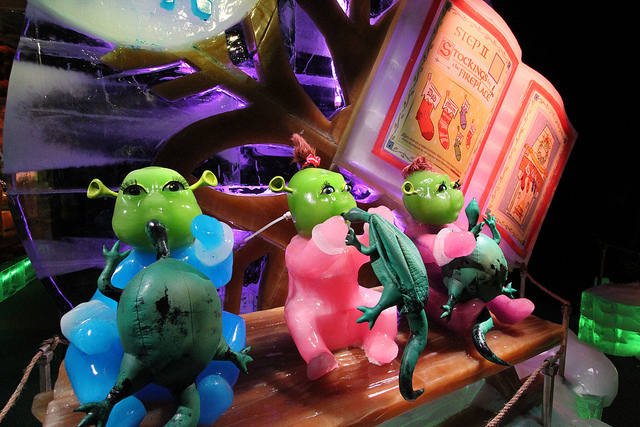 The award-winning ICE! attraction is carved by a team of 40 artisans from Harbin, China. These talented artisans spend more than a month in Kissimmee, Florida creating this one-of-a-kind attraction.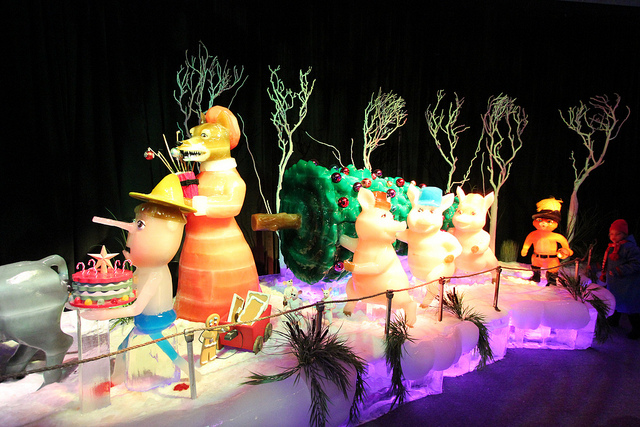 Because the temperature is SO cold, you are required to wear closed toe shoes and wear a weather appropriate parka which is provided for you. But even with the parka and scarf, I was freezing. I'm super glad it doesn't take about more than 30 minutes to walk through.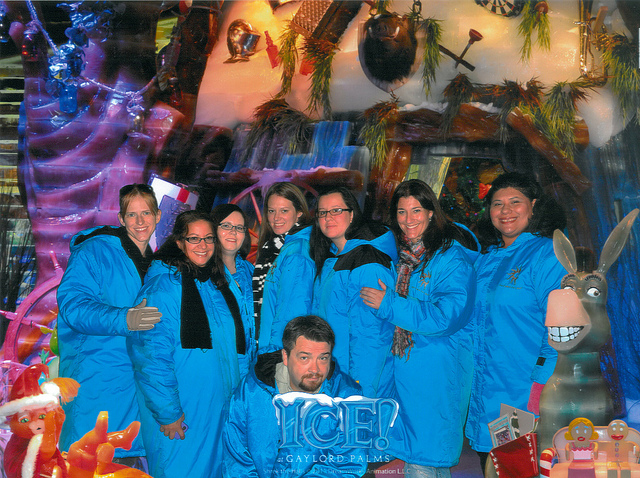 But seeing this beautiful hand-carved nativity made the frigid walk totally worth it.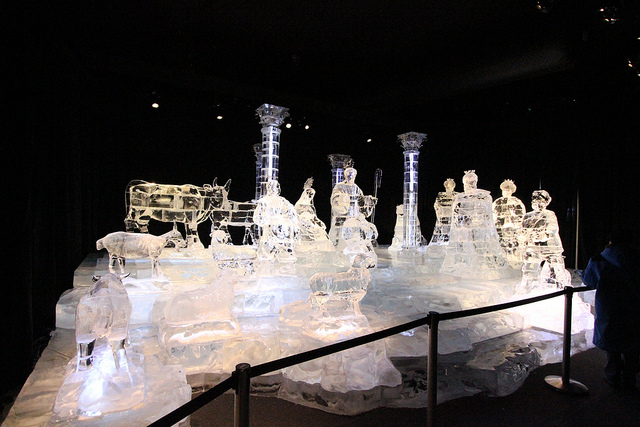 Buy:
Ticket prices for adults are $27.99 and children's tickets are $13.99 if purchased in advance online.
A special thank you to Global Resort Homes and the Kissimmee CVB for inviting to be their guest in Florida. All expenses were paid.