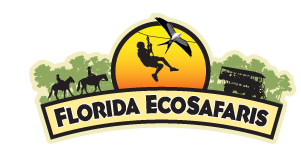 There are many fun and exciting things I'd love to do before say the age of 35, but with three young children, a busy life and more obligations than I care to admit, I doubt I'll see many of them become reality.
But, I did get to cross one off my list a couple of weeks ago – ziplining!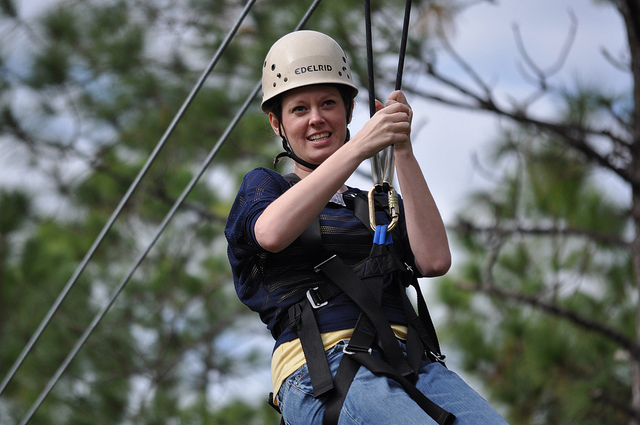 Don't mind the silly hat, it's all about safety ya know!
I'll be honest and say I was a nervous wreck! I felt like I was climbing my way to an inevitable death and yet I couldn't make myself quit climbing higher and higher. I'm a glutton for punishment, I guess.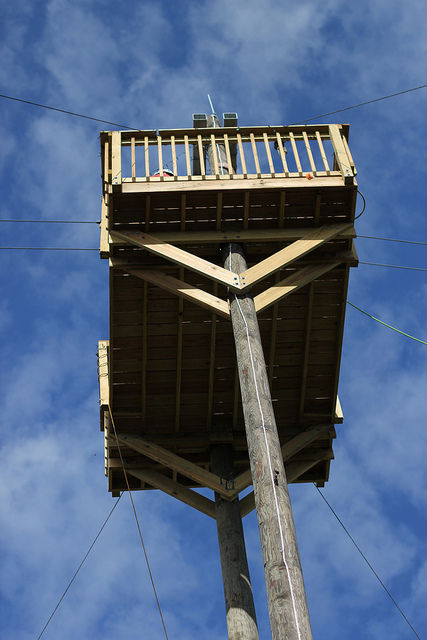 After getting to the top, 68 feet to be exact, and feeling the platform sway beneath me, I couldn't wait to glide across. I felt I was safer zipping through the air than standing on that platform.
So, I did it. I stepped off the edge, just hoping and praying that all those hooks, clips and wires would be able to hold my weight. (You think crazy things when your adrenaline is pumping.)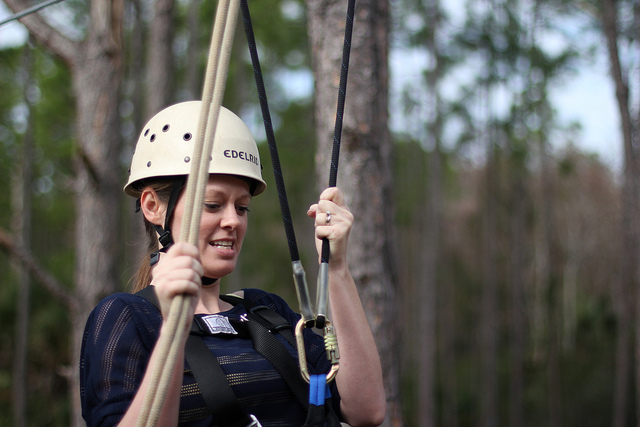 As you can see I was holding on for dear life. Although I was smiling, I was trembling inside.
Platform after platform, I started getting more comfortable with ziplining. After about 700 feet of gliding through the air, with speeds up to 30 miles per hour, I was ready to be done though and I ended my final stretch in style.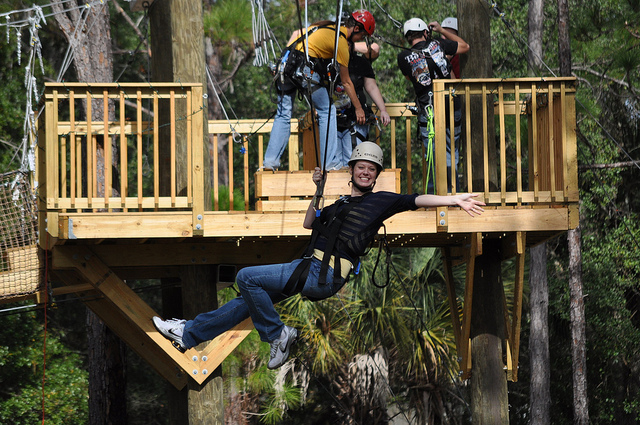 In addition to ziplining, I also had the opportunity to try the brand new Cypress Canopy Cycle that took me through the Forever Florida Wildlife Conservation Area in a specially designed Canopy Cycle. This however, wasn't as easy as ziplining. I actually had to work peddle my way through the Conservation Area. I got a workout, that's for sure!
As I was suspended from a network of high tension steel cables, I pedaled my way through the treetop canopy of the Pine Flatwoods, over densely forested wetlands and right over ol' George.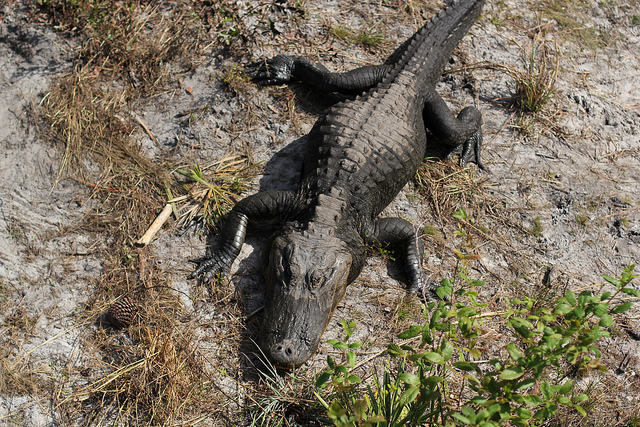 Once you've worked up an appetite, make sure you stop by the kitchen and grab you some good southern style food like pulled pork sandwiches, coleslaw, baked beans and apple cobbler! The food was absolutely delicious and the entire staff were just a pleasure to be around.
If you're in the area and looking for something to do off the beaten path, you totally need to put Florida EcoSafaris on your to-do list.
A special thanks to the Kissimmee CVB and Florida EcoSafaris for hosting the days activities and lunch.