Well, winter is here and my body is definitely feeling its presence. In Texas, we don't get the frigid, cold weather that most of the northern states get, but regardless, it's to cold for me.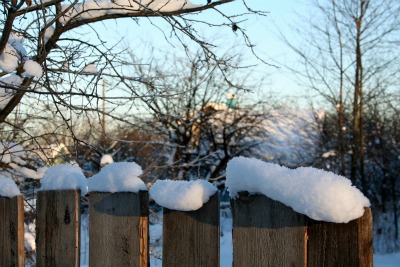 When I think about emergency preparedness, my mind immediately goes to hurricane season, because that's when the gulf coast of Texas experiences it's clash with Mother Nature. For my northern friends however, the winter months are much like my summer months only without the excessive winds and storm surges.
During extreme weather, it's important that you have an emergency supply of food on hand in case of the worst. After Hurricane Ike, we were without electricity for two whole weeks. The whole area was in absolute destruction, stores unable to open, gas stations unable to receive gas, just total chaos.
We learned from that experience that we have to keep a supply of food that can be eaten without being cooked. During the emergency relief, the Red Cross set up stations throughout the area and handed out freeze dried food to the local residents. When you're living on saltine crackers, you'll appreciate anything with taste.
Bottom line is, if you live in an area that is prone to disasters, make sure you have a supply of food on hand in case of emergencies! You never know when the next one will strike.