I'll be the first to admit that I cringed at the thought of grocery shopping. Literally cringe.
I used to enjoy going grocery shopping with my husband. We would walk each and every aisle just to see if there was something we wanted that wasn't on our list.
Fast forward a few years and add three children and grocery shopping is no longer fun. In fact, I hardly ever go to the grocery store. My lovely husband has taken that responsibility from me and he takes care of it.
I *try* to plan out our meals without much success so that means several trips to the store each week, usually when he is on his way home from work. But I do help him plan by using the handy dandy iPhone app, Grocery Gadget. It is a total time saver and allows us to work together miles apart. I can add items to the list and let him know if there is a coupon for that product (he loves using coupons). If you don't have this app, I highly recommend it. The best $4 bucks I've ever spent.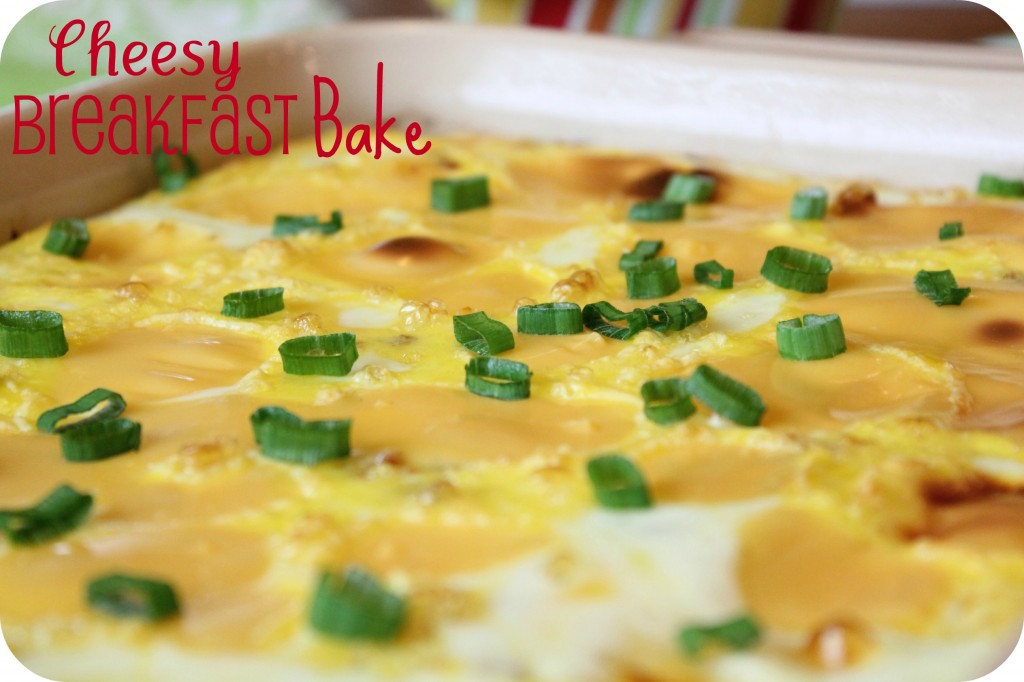 This Cheesy Breakfast Bake turned out way better than I even pictured in my head. It's a super hearty meal and doesn't take much effort or time to make. While essentially I named it a "breakfast" bake, it could be eaten for any meal. We had it for lunch and everyone walked away from the table full and happy!
And if everyone walks away from the table happy, that makes me happy!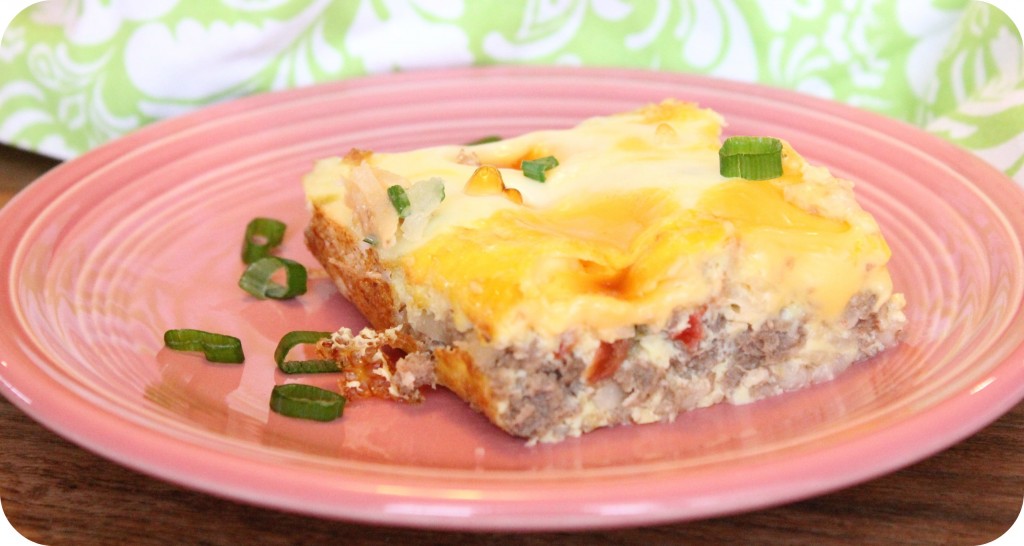 Cheesy Breakfast Bake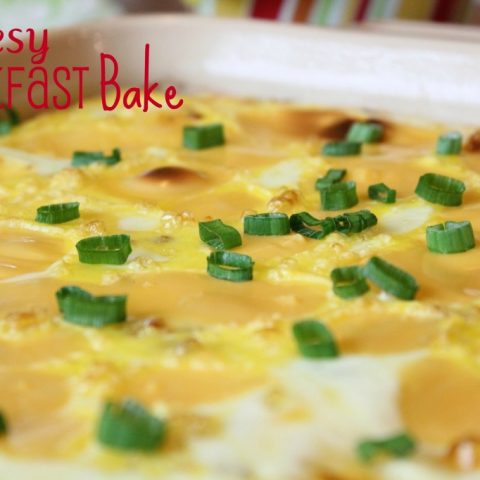 Cheesy Breakfast Bake
Ingredients
1lb ground turkey
4 cups frozen shredded hashbrown potatoes
1 (10 oz) can of RO*TEL® (any variety)
8 eggs
12 oz VELVEETA®, cut in to cubes
1 tablespoon milk
1 tablespoon sliced green onion, for topping (optional)
Instructions
Preheat oven to 375 degrees.
In large skillet, brown ground turkey meat; drain.
Add frozen hashbrowns and RO*TEL® and cook over medium heat for about 5 minutes, stirring frequently so hashbrowns don't stick to the pan.
Spray 2qt casserole dish with non-stick cooking spray and transfer the contents of the skillet to the casserole dish. Spread evenly, but don't press down. Top with cubed VELVEETA®.
In a large bowl, beat eggs with milk until well blended. Pour egg mixture evenly over the ingredients in the casserole dish.
Bake 23-25 minutes or until egg mixtures is set and the cheese is melted. Remove from oven (top with chopped green onion if desired) and let stand for a few minutes.
Cut, serve and enjoy!
I'm always game for easy recipes that my whole family loves. This is definitely an easy recipe. What is one of your favorite recipes?
This is a sponsored conversation written by me on behalf of VELVEETA/RO*TEL. The opinions and text are all mine.