With St. Patrick's Day right around the corner, I took one of my children's favorite snacks and made it a little more festive by adding a little surprise they weren't expecting. These St. Patrick's Day inspired pretzels are so easy to make, too!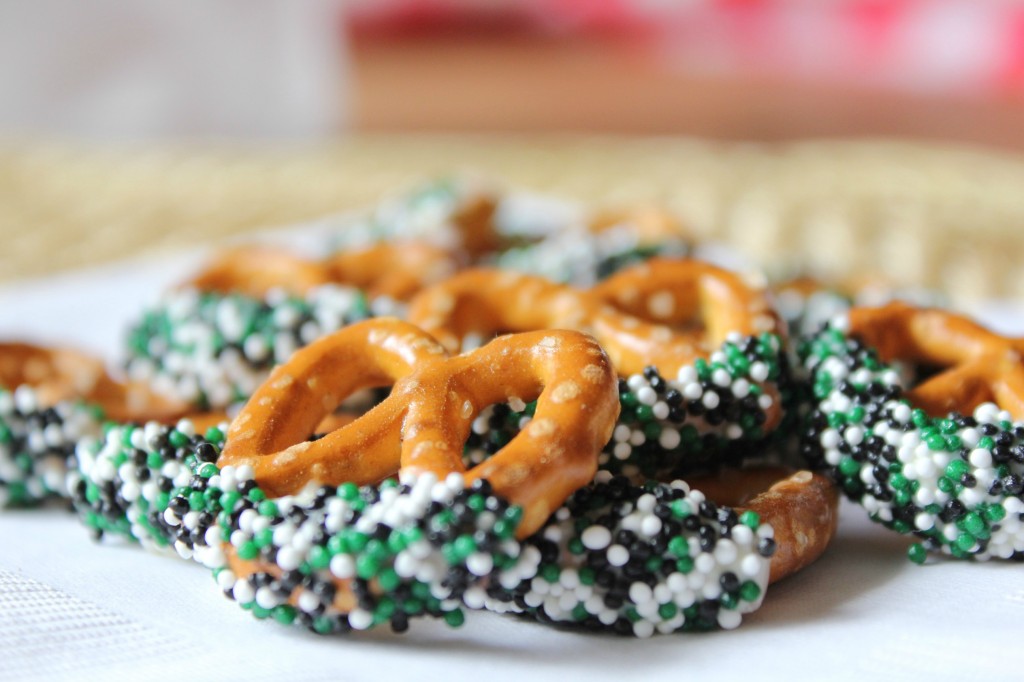 These St. Patrick's Day Inspired Pretzels were such a hit with the kiddos. They love pretzels anyway, but the fun little sprinkles added a little more fun to snack time.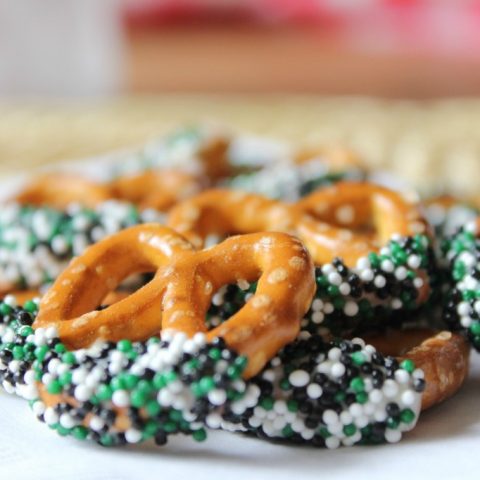 St. Patrick's Day Inspired Pretzels
Ingredients
1 square premium white chocolate
36 small pretzels
green sprinkles
Instructions
Prepare work area with two bowls; one for melted white chocolate and one for sprinkles. Line a large area with parchment paper to give pretzels time to harden.
Melt white chocolate square in microwave safe bowl. Heat on high for one minute and stir. As you stir, the chocolate will continue to melt. If needed, heat in 30 second increments until melted. You could melt it on the stove, but I used the microwave.
Dip the bottom of a pretzel into the melted white chocolate and then immediately into the sprinkles. Place pretzels on parchment paper to harden.
While this definitely isn't a fancy recipe that requires skill, time and much effort, the kiddos loved these St. Patrick's Day Inspired Pretzels!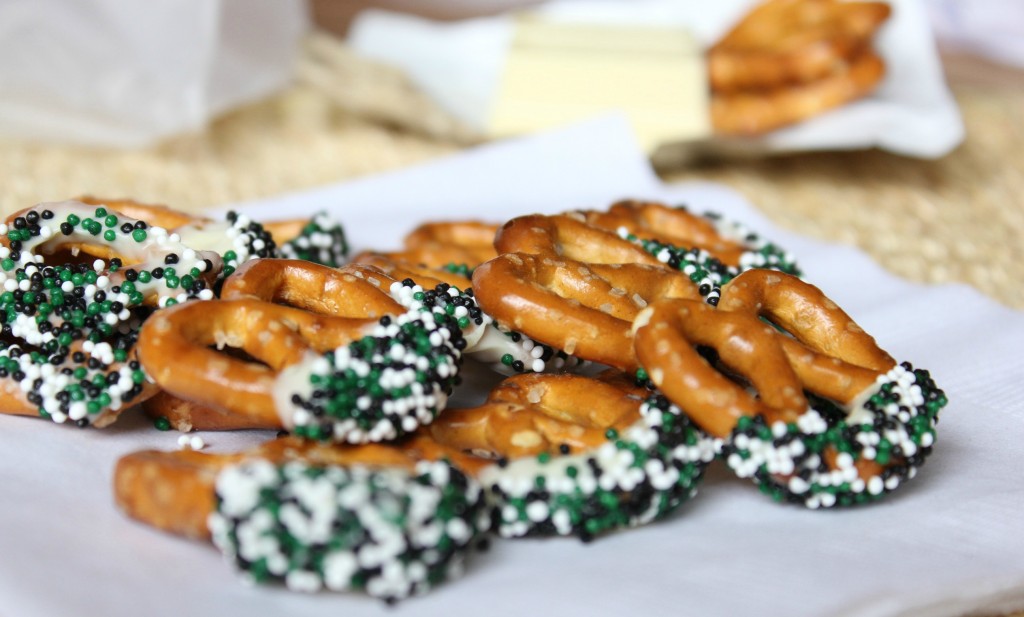 Do you make anything for St. Patrick's Day?