For a quick and easy meal, try this Greek Turkey and Olive Tapenade Pita recipe.
As a mom of three young children, I have the responsibility of making sure my children have a healthy diet that consists of the proper servings of all the food groups. If you're a mom, then I'm sure you know all to well, just how hard and aggravating this can be when your children don't want to cooperate.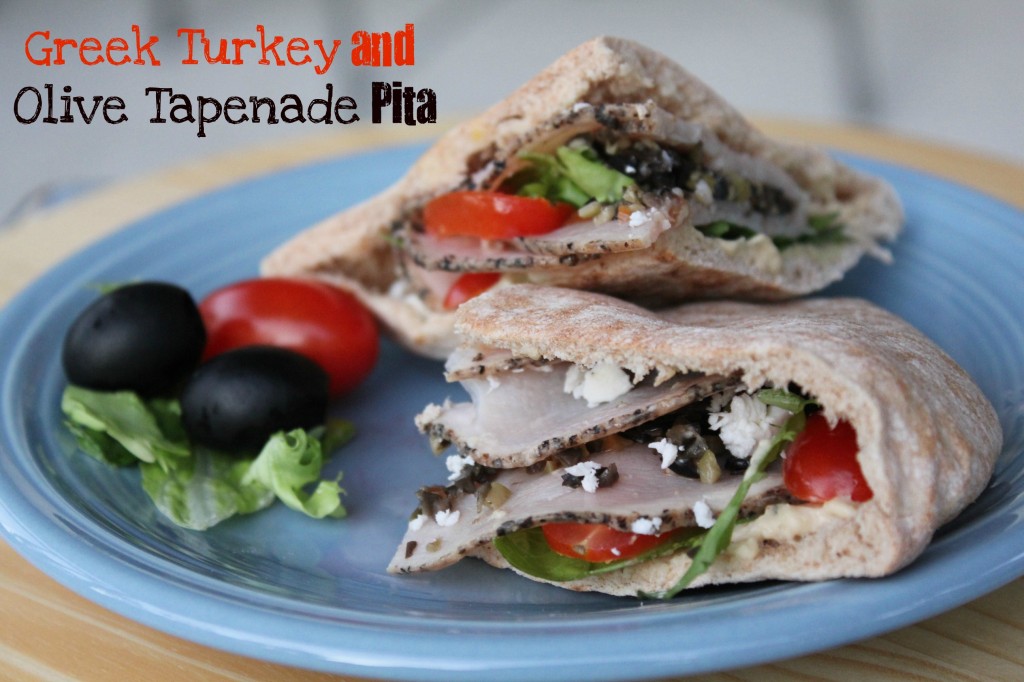 After much thought and careful consideration, I decided to make the Greek Turkey and Olive Tapenade Pita you see pictured above. It's not your traditional sandwich because often times, my kids aren't too excited about anything "traditional", but they were excited about the "sandwich" because it wasn't what they envisioned when I mentioned we were having sandwiches. And when they asked for seconds, I didn't feel guilty about giving them some more.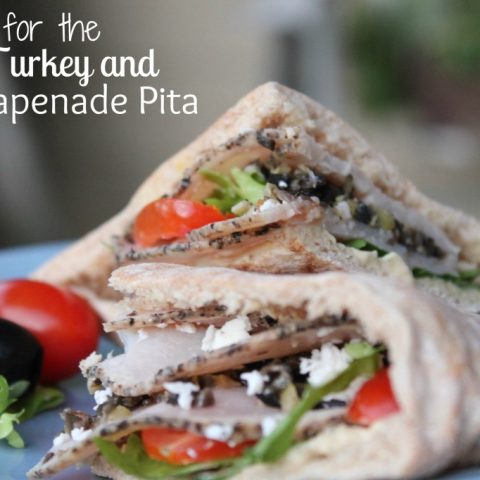 Greek Turkey and Olive Tapenade Pita
A yummy pita sandwich with turkey, olive tapenade and feta cheese.
Ingredients
5 Whole Wheat Pita Bread Halves
1/4 cup Hummus
10-15 slices Hormel Natural Choice Cracked Black Pepper Deli Turkey
25 Black Olives
15 Green Olives with Pimento
1/2 cup Lettuce (any variety, you could also use spinach or any other green you think is suitable)
5 Grape Tomatoes, sliced
5 teaspoons of Feta Cheese, crumpled (You could use a milder cheese if you prefer, however, my children LOVED the Feta Cheese.)
Instructions
To make my version of Olive Tapenade, in a small food processor, process 25 black olives and 15 green olives with pimento until olives are finely chopped. But don't over process. It should be chunky, not smooth. If you do not have a food processor, chop olives finely and combine. You can add a bit of olive oil, but I decided not to.
Spread just under a tablespoon of Hummus to the inside of the Whole Wheat Pita Bread Halves. At this time, you could also spread the Olive Tapenade, lettuce and tomato on top of the Hummus. (I did things a bit differently since I was making this for my children...read on.)
Divide lettuce evenly and place inside the Pita Bread Halves. Take 2-3 slices of turkey, place a tablespoon of Olive Tapenade and 1 sliced tomato in the center of meat, fold and put inside Pita Bread. Top with a teaspoon of Feta Cheese. Do this for the four remaining sandwiches. Serve whole or cut in half.
Notes
This made additional olive tapenade, but I stored it in an airtight container in the refrigerator and it made making these again much quicker a couple days later. If you are packing this in your child's lunch, serve with pretzels and sliced strawberries.
A healthy diet is essential for healthy children. It's not always easy and I'm so thankful for other moms who share their healthy living tips and recipes online. I hope this "sandwich" inspires you to get creative with child's lunch this coming school year.

I am a compensated blogger participating in the Hormel "Healthy Lunches, Healthy Families" program. All thoughts and opinions are my own.