If you aren't in Texas then you probably aren't aware of my favorite grocery store, H-E-B.  And if you aren't aware of my favorite grocery store then you probably aren't aware of Primo Picks.

Primo Picks are now avaiable at select Houston and San Antonio area stores.  If you are in those areas, make sure you look for tags indicating Primo Picks. These picks are unique, tasty and one-of-a-kind products you may never have heard of or tried before.
I recently received a big box full of Primo Picks that included everything from nail polish to a colander.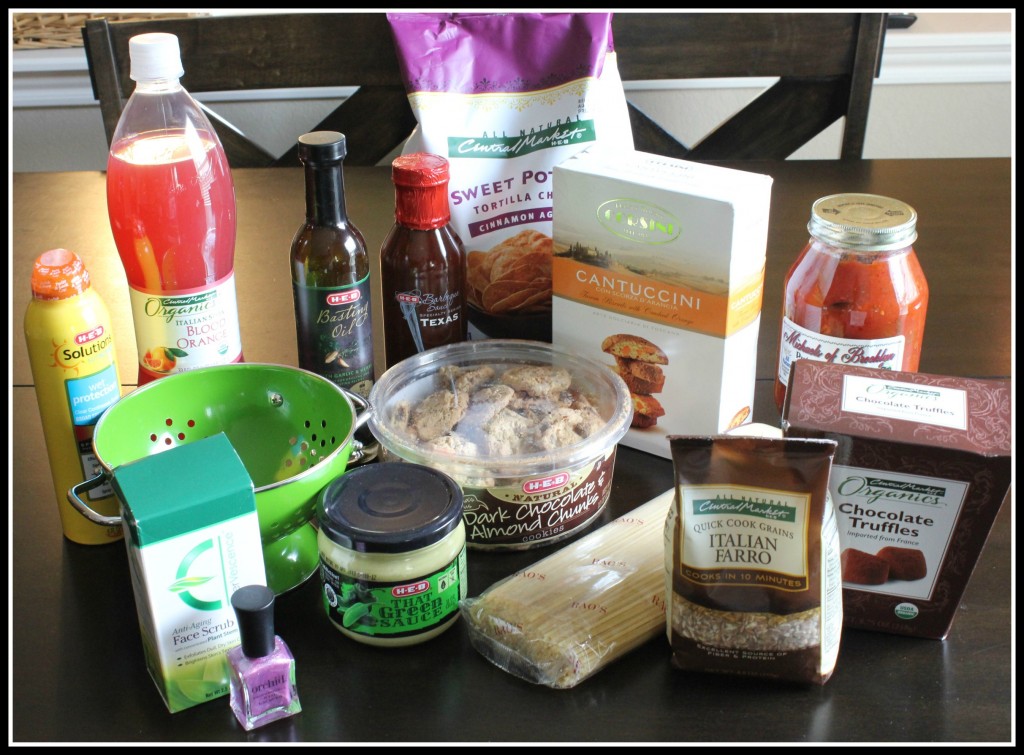 I've already used or at least tried a majority of the products I received and made a couple of dishes (of which I forgot to take picture of…) that were incredibly delicious.  I used the homemade spaghetti noodles with the Putanesca Sauce and that was the boldest sauce I've ever tried.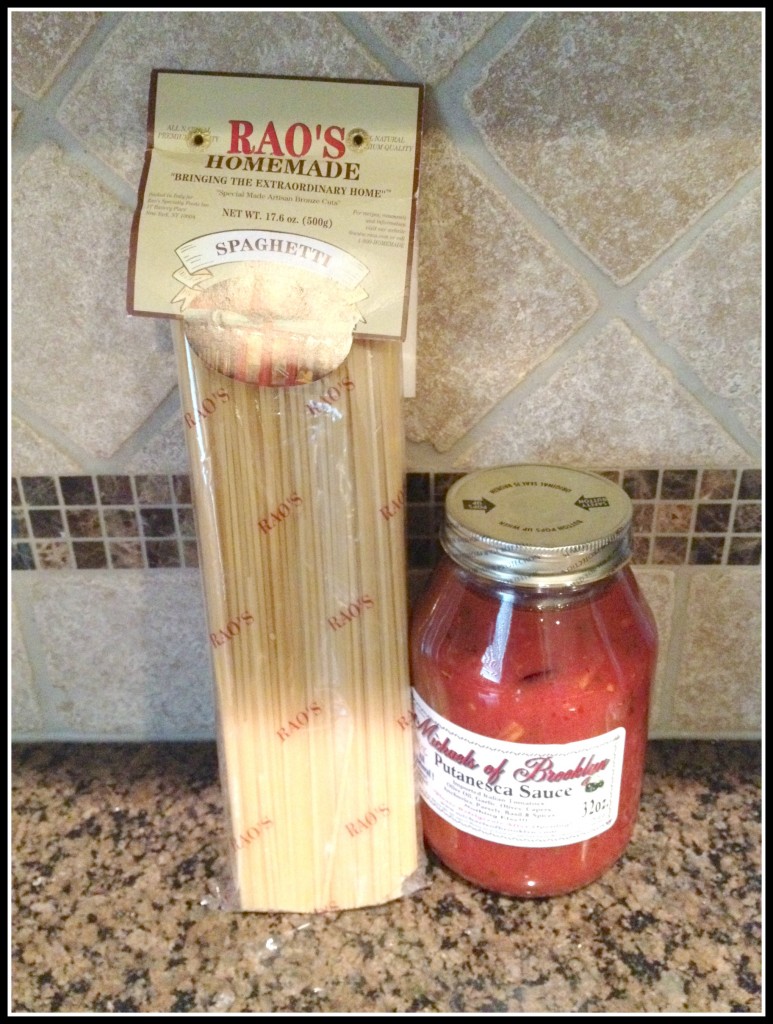 Primo Picks consist of sweet and savory food products, alcoholic and non-alcoholic beverages, skin care products, beautifying products, kitchen ware and more.  Some of my favorites are:
Cocinaware Mini Colander – I love the trendy green color and it's perfect for rinsing small amounts of fresh fruits and/or veggies.
Michael's of Brooklyn Pasta Sauce – This sauce was the boldest sauce I've ever tasted.  The olives and capers gave it an extra added punch.  This is one of those items I wouldn't have tried, but it will be on the shopping list often.

Rao's Homemade Pastas – We usually buy boxed pastas and not homemade, but after using Rao's to make spaghetti, I'm thinking I need to rethink which pasta brand makes it on the shopping list.

Central Market Organics Italian Soda – We received the Blood Orange flavor and we all loved it.  I wanted to try it with ice cream, but my daughter got to it before I did and drank it all.  Better luck next time, I guess!
Central Market Organics Chocolate Truffles – Need I say more?
Next time you are at your local H-E-B keep your eyes open for Primo Picks tags and pick up something you wouldn't have tried otherwise!
The views and opinions expressed on this blog are purely that of the blog owners. Any product claim, statistic, quote or other representation about a product or service should be verified with the manufacturer or provider. I received media samples in order to facilitate this post.