Cars Land. Breathtaking views, exciting rides and good food! Radiator Springs Racers is a Cars Land experience you don't want to miss.
While I was in LA a couple of weeks ago, I was invited to experience Cars Land at Disney's California Adventures! As soon as you start approaching this new addition to the park, you can see the towering Cadillac Range mountains that serve as the backdrop for Radiator Springs Racers.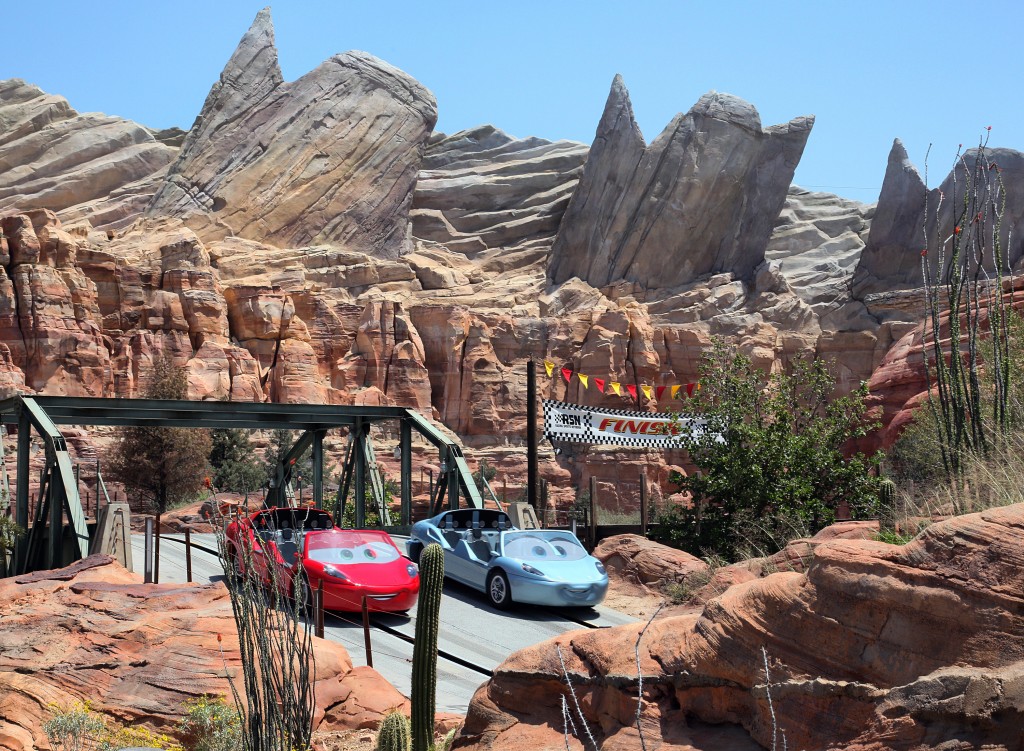 Radiator Springs Racers is a character experience ride that takes you on a scenic tour of Stanley's Oasis, Ornament Valley and Radiator Springs before zooming over hills and around high-banked turns all in a friendly competition with another car.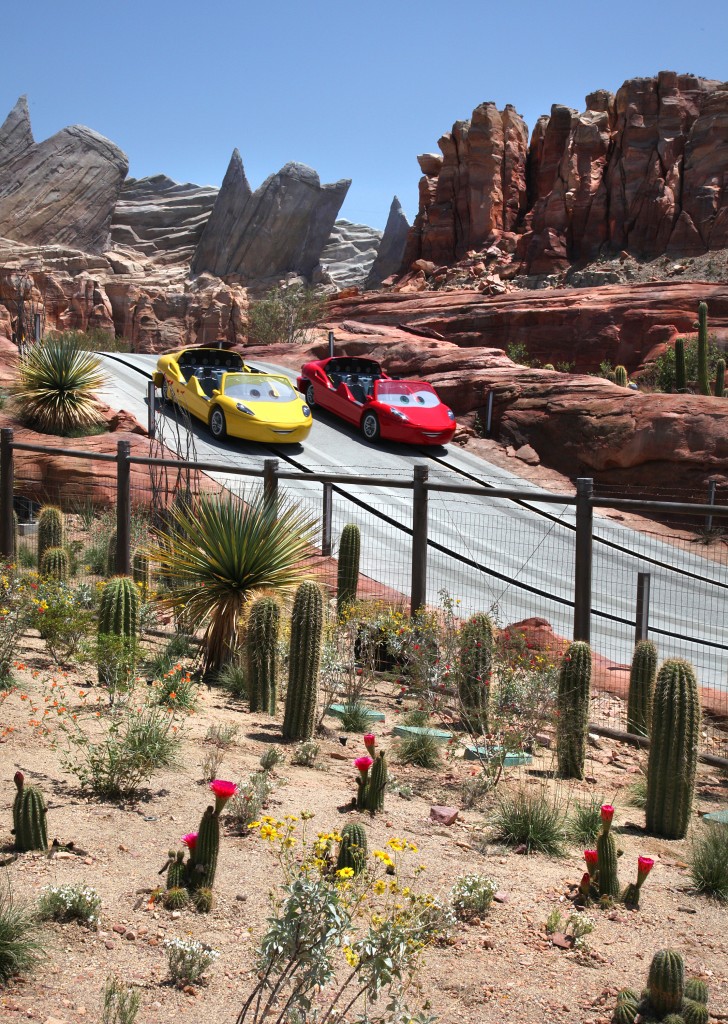 The visual experience alone is reason enough to ride Radiator Springs Racers. As you wait in line to ride (when I was there the regular line was a four hour wait), you stroll through Stanley's Oasis, original settlement of Radiator Springs. Some of Stanley's attractions include a "pull up and fill-up" coolant station and a building made entirely out of empty oil bottles.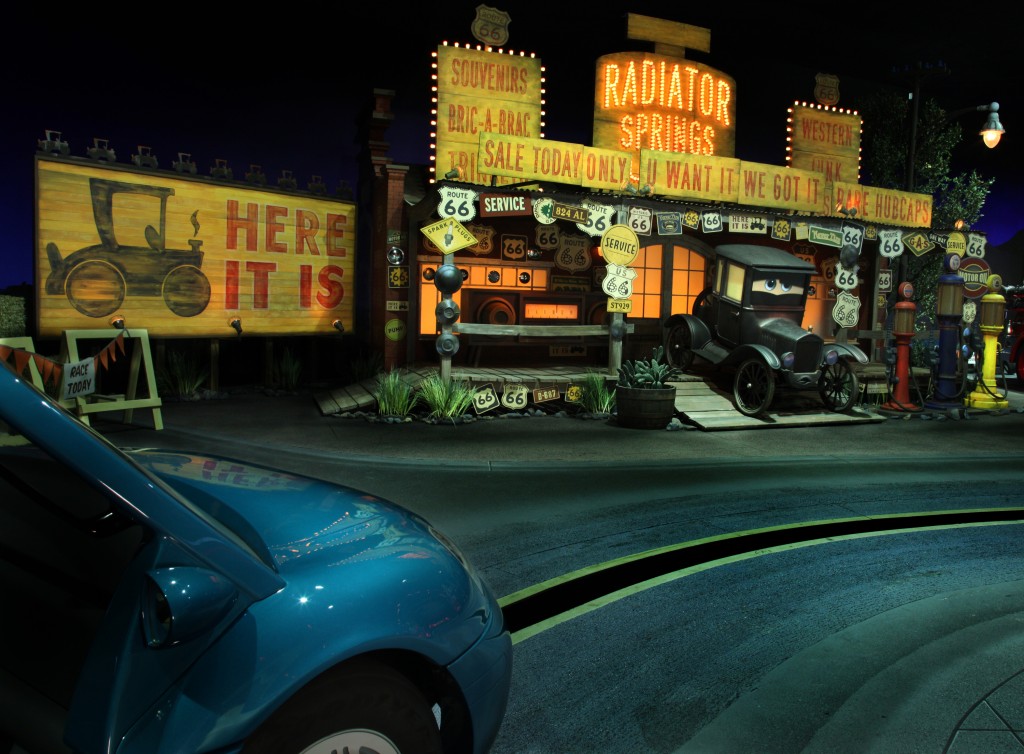 Once you've loaded into your vehicle, you are taken on a scenic road trip through Ornament Valley. Next, you'll encounter some familiar faces including Lightning McQueen, Mater, Sally, Luigi, Guido, Mack, Ramone and Doc Hudson. Depending on the vehicle you boarded, you will either be taken through Luigi's Casa Della Tires for a tune-up or through Ramone's House of Body Art. Please note, there are a couple "thrills" along the way that may not be suitable for sensitive children.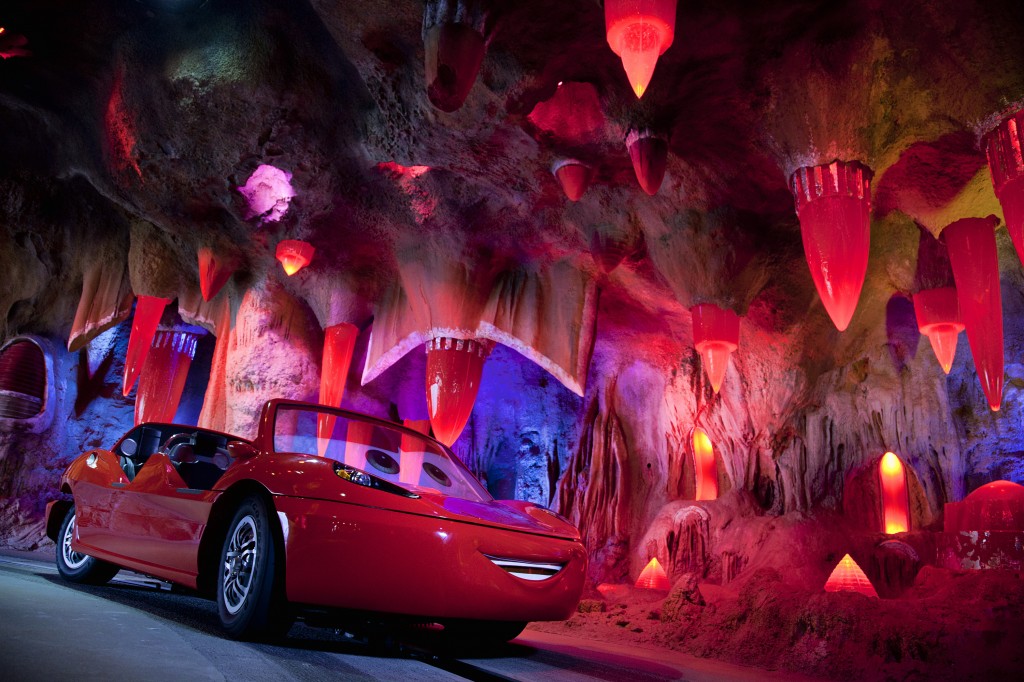 Although this isn't an extreme ride, all riders must be at least 40″ tall. If you have smaller children, you can check out Mater's Junkyard Jamboree and Luigi's Flying Tires. Radiator Springs Racers a mild ride with the three hills and a short period of excessive speeds. It's more of a scenic experience than a thrilling experience, and like I mentioned, that alone, is reason enough to ride.
I was in invited to LA as a guest of Disney. Most of my expenses were paid and all opinions are my own.